OK, so we weren't expecting to be living a Bladerunner existence just yet, but surely what we have here is the start of it.
Dubal Police has begun officer training on how to ride flying drone-powered motorcycles and the force says it wants two officers on patrol within a couple of years.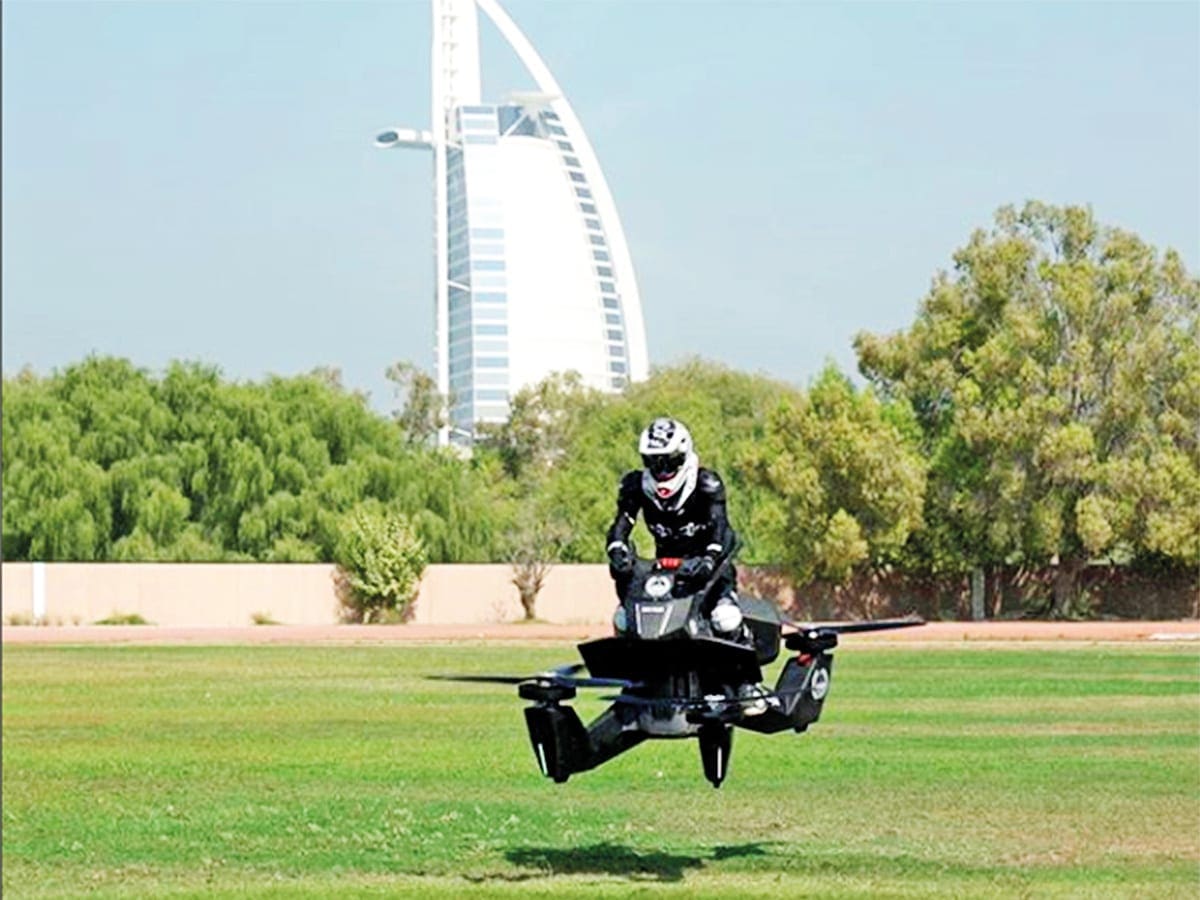 Reports have confirmed the plan put in place by Brigadier Khalid Nasser Al Razooqi, director of the Artificial Intelligence Department at Dubai Police.
"We have two crews already training to use the hoverbike and we will increase the number. The vehicle will be used by 2020 in first-responder roles because of its ability to access hard-to-reach locations," Brigadier Al Razooqi told Gulf News.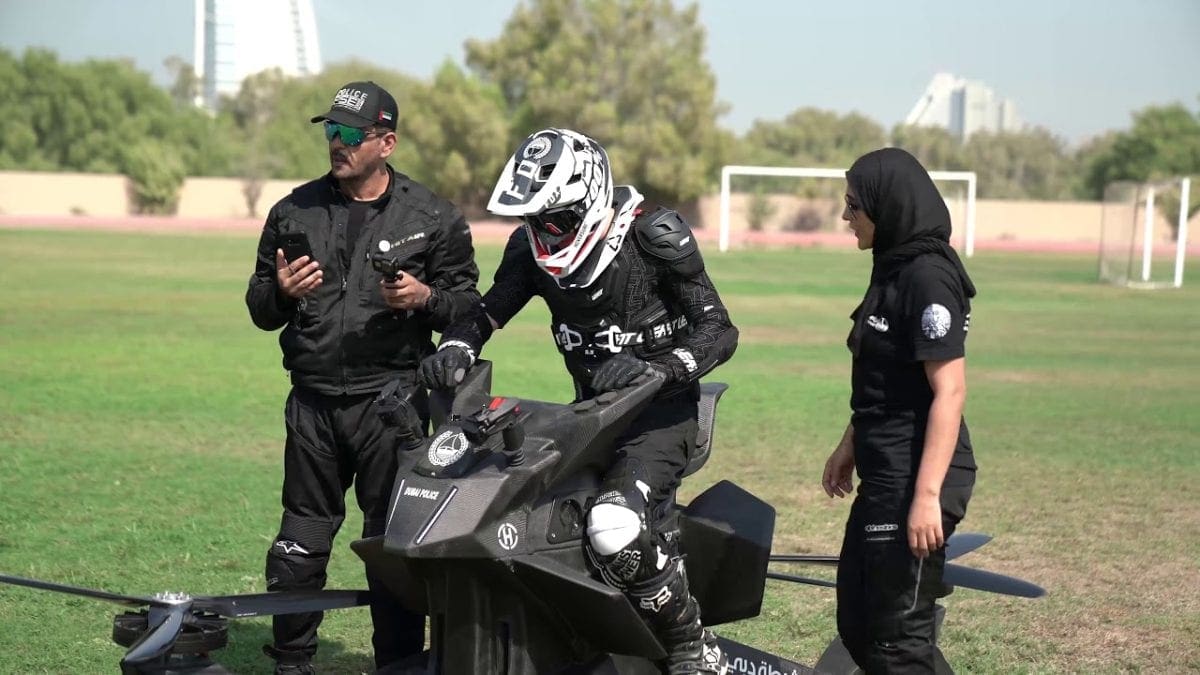 The flying bikes so far have a top speed of 60mph and can fly at a height of 16 feet. Wonder if Valentino Rossi fancies a go on this against Marc Marquez?