Getting to grips with the Japanese dark art of Moto Gymkhana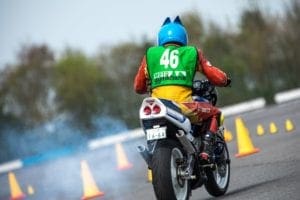 WHAT'S MOTO GYMKHANA?
MotoGymkhana is a high energy, technical motorcycle sport that doesn't take itself too seriously.  It's all about skill – requiring accurate control, bursts of speed and ruthless braking to navigate a pre-designed course in the shortest amount of time, with the least amount of errors.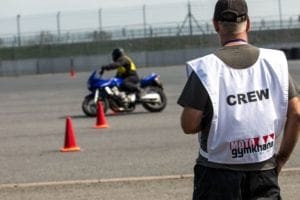 GETTING INVOLVED
All that you need to take part is a willingness to improve and learn, along with your licence and a road legal motorcycle – and from there you'll be able to improve your throttle control, steering and braking, and push your skills in ways you probably never thought possible on a motorcycle. And best of all, it's an open displacement competition – which means you can take part on any machine you like, providing it's road legal – and is all about a rider's ability, rather than about how much (or little) horsepower a particular bike kicks out.