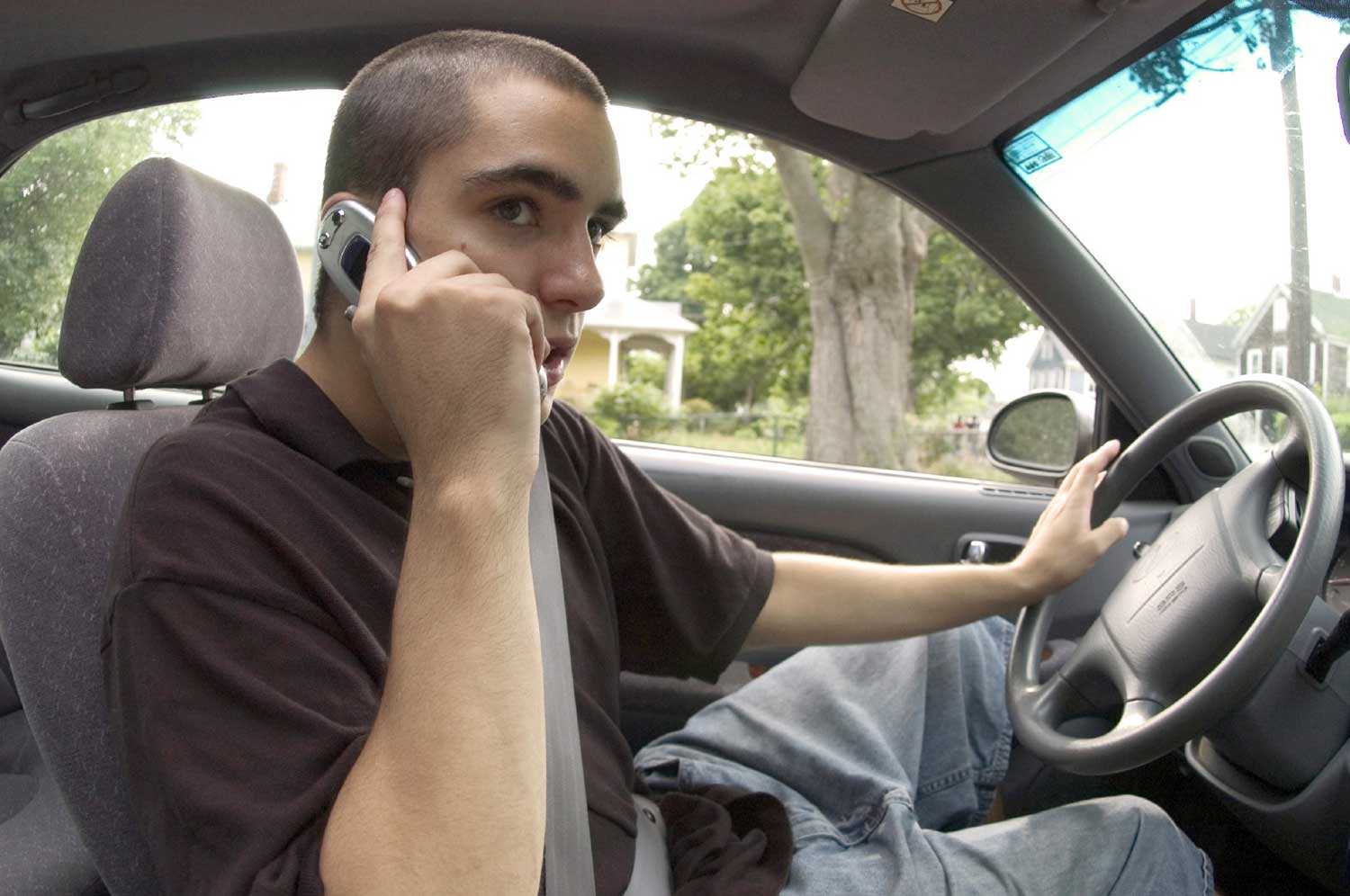 Just over ten years after hand-held mobile phones were banned at the wheel, Brake is renewing its call to ban hands-free kits, as a Brake and Direct Line survey reveals that almost half (45%) of drivers admit to chatting when driving. While the use of hand-held phones by drivers has dropped, hands-free use has risen, likely to be linked to the mistaken belief that it is a safe alternative.
Brake and Direct Line's survey reveals:
Almost half (45%) of drivers admit to talking on a phone at the wheel, down from 54% in 2006 Hand-held use has dropped to one in eight (13%), from over a third (36%) in 2006 Hands-free use has risen to nearly four in 10 (38%), from one in five (22%) in 2006
For the past ten years, Brake believes that the lack of a total ban has left many drivers unaware that using a hands-free mobile at the wheel is just as risky as using a hand-held. According to the survey, three in ten (32%) don't know that any type of phone use while driving is dangerous.
In reality, it is the distraction of the conversation that causes the danger. Studies have shown the risk of being in a crash that causes injury is increased four times for drivers on both hand-held and hands-free phones, with reactions 30% slower than driving at the UK drink drive limit, and 50% slower than under normal conditions. More facts below.
Brake and Direct Line's survey also found that texting at the wheel is a widespread menace, with three in 10 of all drivers (30%) admitting sending or reading messages while driving, and an even higher proportion of young drivers (age 18-24) – more than four in 10 (44%) – doing so. Smartphone apps are an additional threat, with one in eight (12%) drivers using them at the wheel, up from less than one in 10 (9%) in 2006.
Brake calls for a total ban on mobile phone use at the wheel, to prevent hundreds of senseless crashes, deaths and injuries every year, and the prioritisation of traffic policing by government to help enforce it.
Brake's advice to drivers is simple: remove the temptation by turning their phones to silent and putting them in the boot, out of sight and reach.
Julie Townsend, deputy chief executive, Brake, said: "It is shocking that, ten years after the ban, one in eight drivers continues to flout the law and put lives in danger by using a hand-held mobile at the wheel. Just as worrying is the widespread belief that using a hands-free kit is a safe alternative. Don't kid yourself: it's not.
Using a hands-free phone while driving can end and ruin lives just as surely as using a phone hand-held, and no phone call or text is worth a life. The government needs to act now to stop this risky behaviour. We all need to take responsibility and put our phones safely out of reach and earshot while behind the wheel, and refuse to speak on the phone to others who are driving."
Rob Miles, director of Motor at Direct Line, commented: "The fact that using a hands-free mobile while driving could be more dangerous than drink driving will understandably come as a shock to many drivers who currently use a hands-free device to comply with the law. The potential for casualties from mobile phone distraction is frightening. Hopefully as drivers become more aware of the dangers inherent in the use of mobile phones whilst driving, it will become as much of a social taboo as drink driving has become in recent years."
Phone facts
Drivers who perform complex secondary tasks at the wheel increase their crash risk dramatically, with those speaking on phones, hands-free or hand-held, four times more likely to be in a crash that injures.
Talking on a hands-free phone is just as dangerous as talking on a hand-held. Research shows the call itself is the main distraction, and hands-free calls cause almost the same level of risk.
Drivers using phones have slowed reaction times and difficulty controlling speed and lane position. Their crash risk remains higher than normal for up to 10 minutes after the call has ended.
The effect of talking on a phone on driving has been shown to be worse than drinking certain levels of alcohol. Driver reaction times have been found to be 30% slower while using a hands-free phone than driving with a blood alcohol level of 80mg alcohol per 100ml blood (the current UK limit) and nearly 50% slower than driving under normal conditions.
Research comparing drivers on phones and drivers with chatty passengers has found drivers on phones have much longer reaction times and worse speed control than those with chatty passengers, who perform nearly as safely as drivers with silent passengers.
Reading and writing messages and using smartphone apps is even more impairing than talking, as it takes your mind, hands and eyes off the road. Texting drivers have 35% slower reaction times and poor lane control. In a large-scale study of commercial drivers, texting at the wheel was found to make them 23 times more likely to crash.
In the United States, death from distracted driving has been increasing and researchers put this down to increases in the use of smart technology [12]. In the UK Ofcom has warned of increasing levels of smartphone addiction by users who are unable to go without checking their phone for short periods [13].
Brake's advice
Using a phone and driving is a deadly combination, and no call or message is ever worth a life. Drivers should put phones out of sight, earshot and reach when driving to avoid temptation, ideally in the boot. On long journeys, take regular breaks, and use these to check messages or make calls.
Don't kid yourself into believing that hands-free is a safe option; it's just as dangerous as using a hand-held because of the mental distraction of the call.
Everyone can make a difference by refusing to speak to someone on the phone who's driving; politely but quickly end the call if they're at the wheel – it could save their life.
These survey results come from Report 5, Section 2 of the Direct Line and Brake Report on Safe Driving, 2012 – 2014 Driven to Distraction, released today (Tuesday 22 April 2014). The survey consisted of 1,000 drivers and was conducted by Surveygoo. Read the report.
Full results
Q1: Within the past 12 months, have you driven while talking on a mobile phone, either hand-held or hands-free?
6% said yes, on a hand-held and a hands-free 7% said yes, on a hand-held 32% said yes, on a hands-free 55% said no
Q2: Do you agree with the statement: "It is dangerous to use any type of mobile phone while driving"?
68% said yes 23% said no 8% said they don't know
Q3: Do you think hands-free mobile phones should be banned when driving?
36% said yes 60% said no, only hand-held should be banned, as at present 4% said no, mobile phones should not be banned at all
Q4: Within the past 12 months, have you driven while sending or reading a text message?
1% said yes, once a day or more 4% said yes, several times a week 3% said yes, once a week 3% said yes, once a month 19% said yes, only once or twice 70% said no
Among young drivers (age 18-24):
3% said yes, once a day or more 6% said yes, several times a week 4% said yes, once a week 6% said yes, once a month 26% said yes, only once or twice 56% said no
Q5: Within the past 12 months, have you driven while using the internet, social media or an app on your phone (excluding using it as a sat-nav)?
1% said yes, once a day or more 2% said yes, several times a week 2% said yes, once a week 1% said yes, once a month 5% said yes, only once or twice 88% said no
Brake is a national road safety charity that exists to stop the needless deaths and serious injuries that happen on roads every day, make streets and communities safer for everyone, and care for families bereaved and injured in road crashes. Brake promotes road safety awareness, safe and sustainable road use, and effective road safety policies. We do this through national campaigns, community education, a Fleet Safety Forum, practitioner services, and by coordinating the UK's flagship road safety event every November, Road Safety Week. Brake is a national, government-funded provider of support to families and individuals devastated by road death and serious injury, including through a helpline and support packs.
Brake was founded in the UK in 1995, and now has domestic operations in the UK and New Zealand, and works globally to promote action on road safety.
Road crashes are not accidents; they are devastating and preventable events, not chance mishaps. Calling them accidents undermines work to make roads safer, and can cause insult to families whose lives have been torn apart by needless casualties.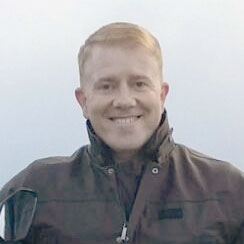 Latest posts by Tony Carter
(see all)
Does this get you revved up? Tell us why...
---
---
Subscribe to MoreBikes Newspaper
Get MoreBikes delivered through your letterbox every month. 12 issues for £15. Click here for more information.
---
Get MoreBikes.co.uk Updates
Enter your e-mail address below and you will receive biking news straight into your inbox...



You can unsubscribe at any time.
---