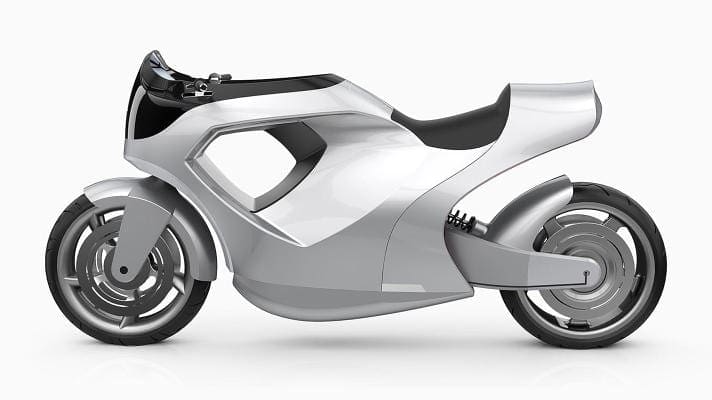 What do you reckon to these designs from industrial designer James Gawley for an all-electric motorcycle that would fit into the Tesla style of future vehicles?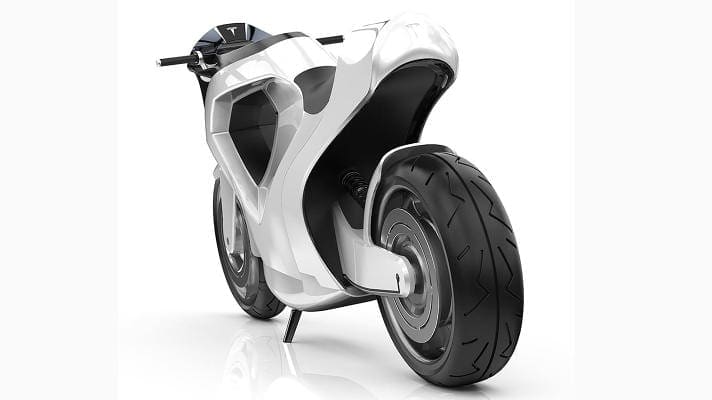 The fellas at German site, Motorrad have uncovered these designs by Gawley for an electric motorcycle that features a large hole in the front third to let the maximum amount of air flow into the vehicle to keep the low-slung batteries cool.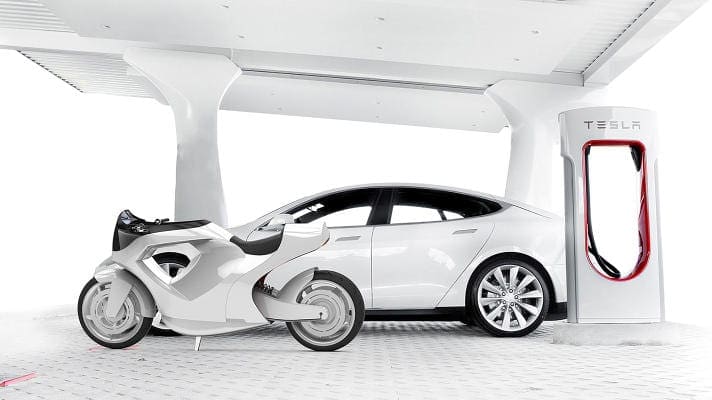 There's a decent amount of underseat storage and the bike's electronics (naturally, all tune-able via an app on a smart phone) are housed in one large flat unit that uses all of the area that would normally be taken up by a petrol tank.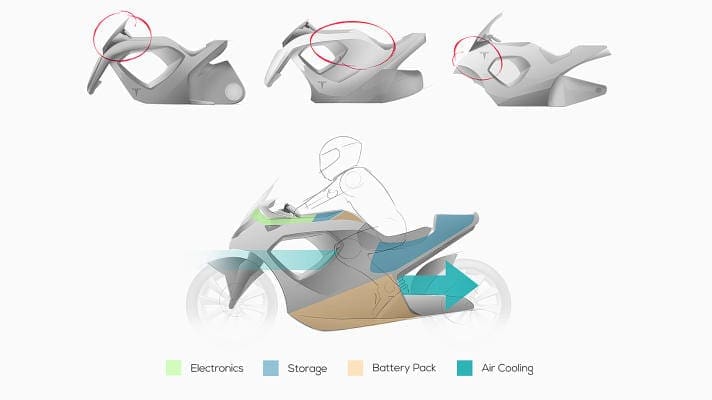 The footrests and sidestand pop out and fold away flush with the bike as needed and there's cameras instead of mirrors with live feeds being shown on large screens tucked away behind the electronic display 'slab'.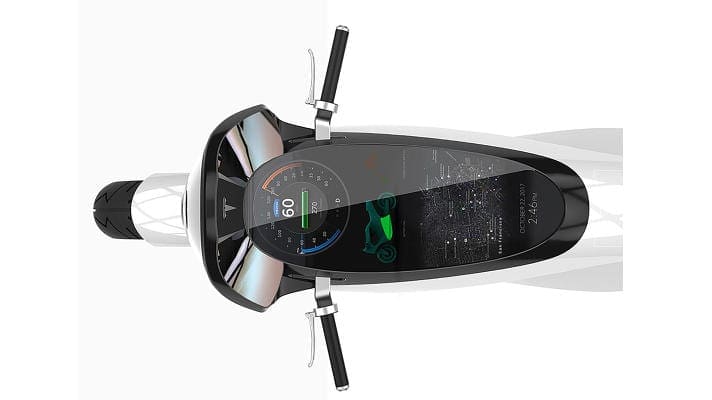 The bike's ride height and amount of travel for both the front and rear of the bike can be adjusted digitally to suit a rider's needs.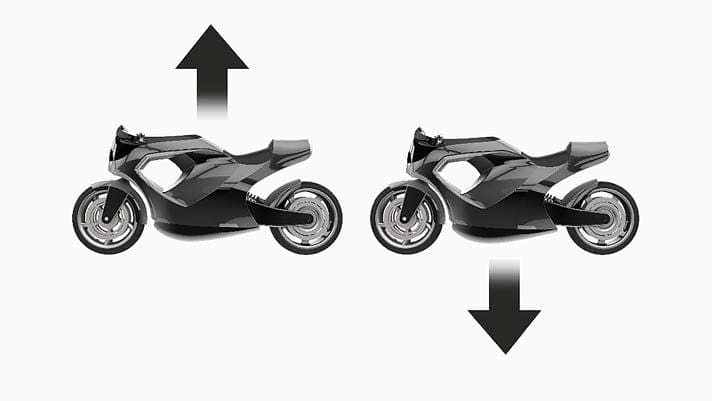 As far as an idea or two go, we like this. Is this how a Tesla motorcycle could look in the future? Would it be more viable without the Tesla name attached? As far as electric motorcycles go, this looks like a well thought-out way to deliver something that's nicely bike-y but still moves the game on quite a bit.