Czech-based KTM and Husqvarna aftermarket accessories specialist Rade/Garage has created a brilliant kit for KTM's 450 EXC, allowing customers to convert their bike into a ready to race Rally Raid machine.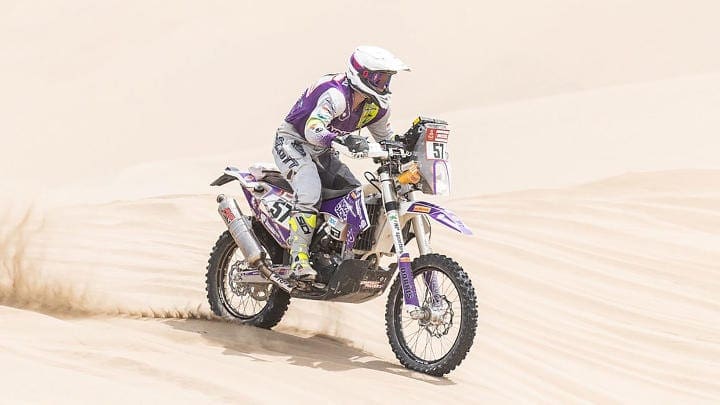 Priced at just shy of 1,100 euros (which works out less than £1000), the new Rally Kit is compatible with all 2017 EXC four-stroke engine machines from 2017 onwards. For your money, you'll get a large, transparent panel to help improve wind and weather protection (for both rider and instruments), two round LED lights to improve vision at night, a carbon GPS holder, lightweight mounts, a complete set of cables for connection to the on-board electrical system and a pre-assembly for a Scott steering damper.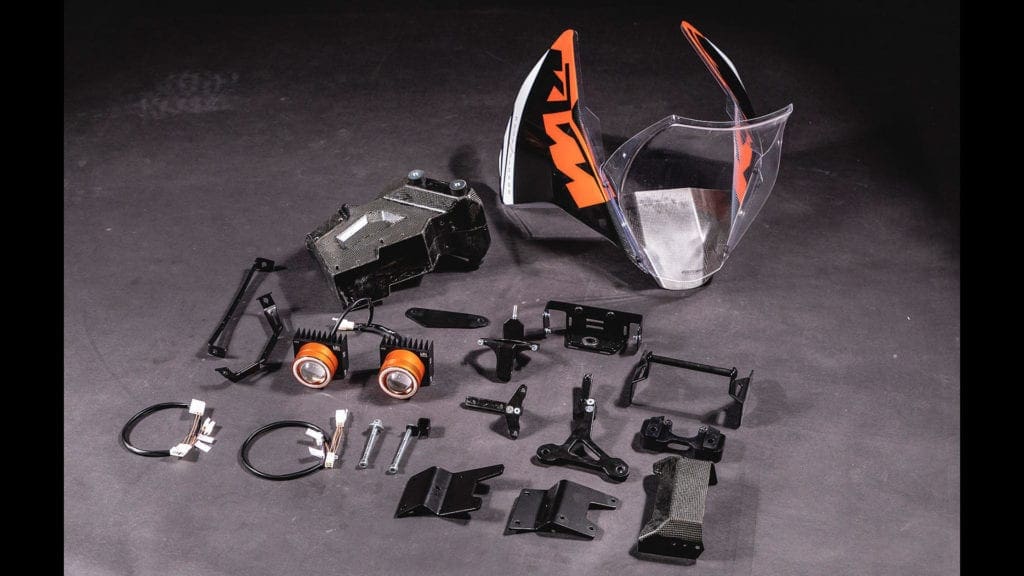 Weighing around 3 kilograms, Rade/Garage has been clever with its design, ensuring all components can be attached to existing mounting points. The kit's just proved itself on the world stage too, with Gabriela Novotna and Jan Vesely making use of it at this year's Dakar Rally – so you can rest assured it's a capable bit of kit.
You can get your hands on a 2019 450 EXC for just shy of £7500, so with the kit, you can have a ready to race Rally Raid machine for less than £8500 – whereas KTM's own Rally Raid machine will set you back a fairly hefty £28,000. Admittedly, the £28,000 does include full racing support and a spares package for the Dakar Rally – so you've got to take that into account, but regardless, we reckon the Rade/Garage kit is great value.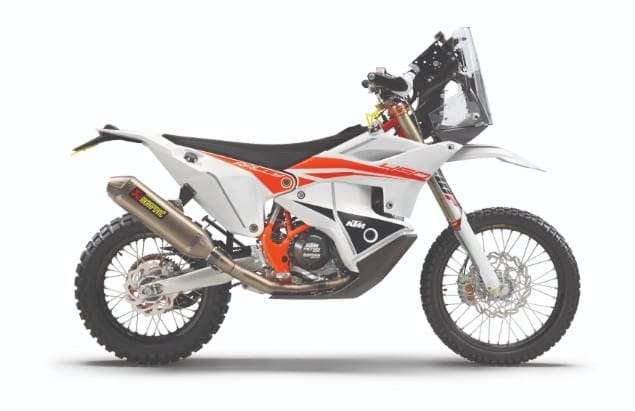 Rade/Garage is also working on a kit extension, adding a lightweight aluminium holder to accommodate navigation devices, roadbooks, tripmasters or GPS receivers. Available in March, it's currently incorporating experience gained from this years' Dakar Rally before releasing it to the general public.
For more information on the kit, click HERE.