Marc Márquez is back on bikes and preparing for the start of the 2019 MotoGP season – and Repsol has released a video of him easing back into training on a Honda NSF100.
In an attempt to cure a shoulder injury which plagued him throughout the majority of the 2018 MotoGP season, Marquez went under the knife in early December. As a result, it's been a quiet couple of months for the current World Champion – but he's finally back on two wheels, putting a Honda NSF100 through its paces at the Alcarrás Circuit in Spain.
It was thought that it'd take Marquez much longer to recover, but with the Sepang Test fast approaching it's likely that he wanted to get a bit of track time under his belt before stepping back onto his MotoGP race machine.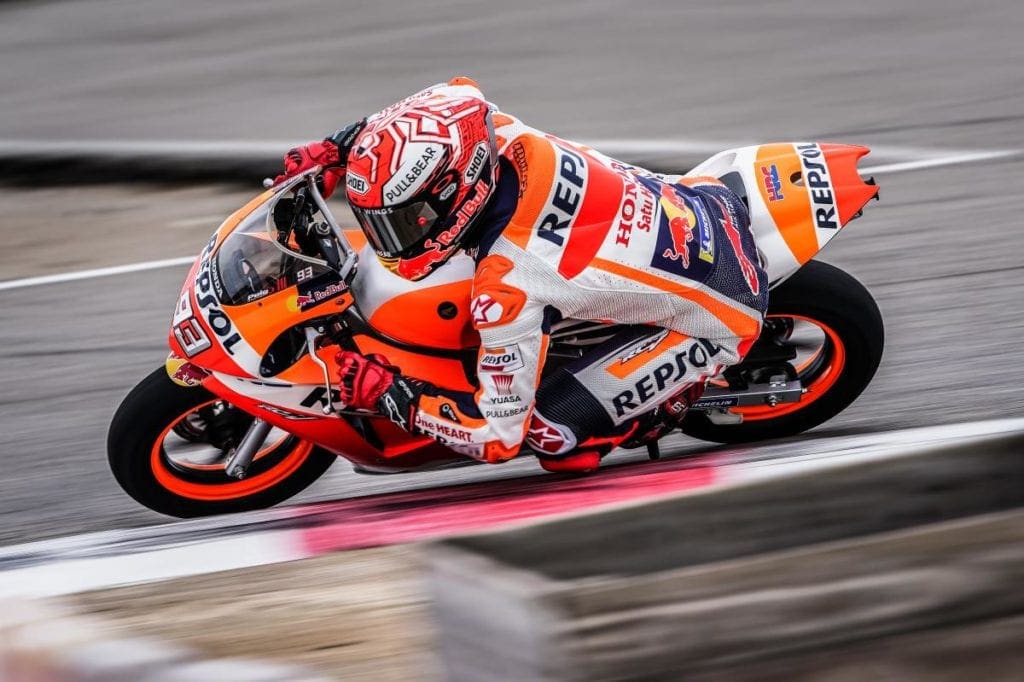 Speaking about his pre-season session on the NSF100, Marquez said: "This was necessary! I got on a motorcycle for the first time (after surgery.) Riders have to refresh my mind. When I fly at least 14 hours flight to Malaysia I will think of riding a motorcycle."
And talking about how he's feeling, he added: "Brake is applied and throttle I felt and clutch… I was able to run a couple of laps here and it will be of help to me. Where will I get pain and how can I get pain this week I have to tackle this – but, as I expected, when a lot of braking force is applied problems will arise where I have to support my left shoulder. In Malaysia I will endure this and I want to regain full condition in March."