During MotoGP's pre-season test in Sepang, Malaysia, Ducati technician Gigi Dall'Igna has made a couple of additions to Michele Pirro's GP19 Desmosedici.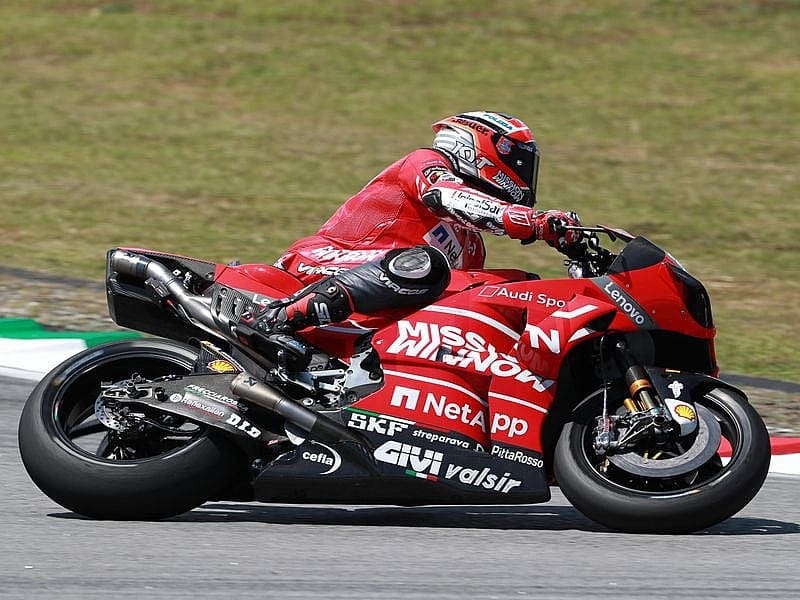 It's well-known that Ducati's MotoGP technician Gigi Dall'Igna likes to experiment – almost as much as he likes to keep rivals, journalists and the general public guessing about what he's working on. And for the first pre-season MotoGP tests of the year in Sepang, Ducati (and Dall'Igna) has surprised us with a couple of new additions to Michele Pirro's Desmosedici GP19 machine.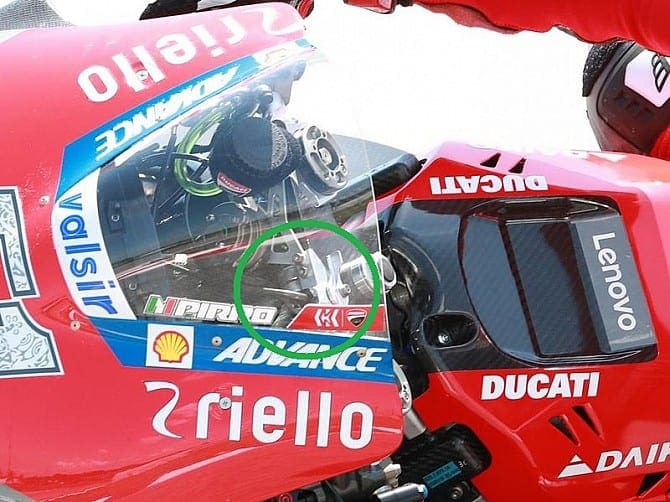 As you'd expect, it's not altogether clear what the purpose of the new additions might be – and we've learnt not to expect any hints from Gigi Dall'Igna.
The first notable addition is a small wing nut installed on the upper triple clamp, very close to the Pirro's hand. To us, it looks like some sort of trigger – and based on rumours we've heard, we reckon it's likely to be some sort of remote which stiffens up the rear shock absorber under hard acceleration – most notably when pulling away from the line.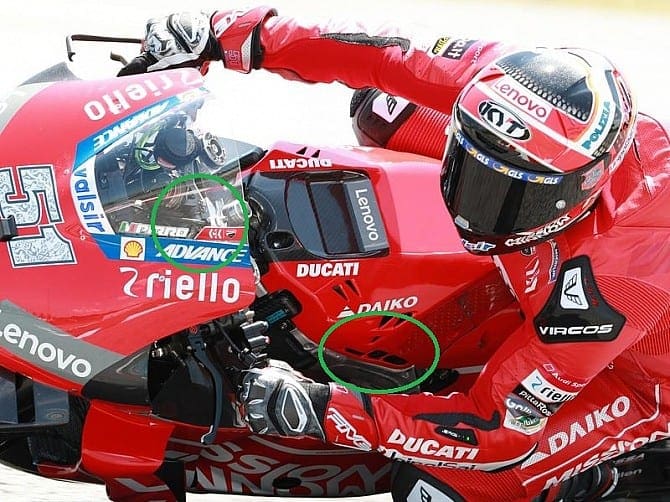 That's not all – Pirro's Desmosedici GP19 machine also features some new vents, which we speculate could help to ventilate the bikes electronics. We're not sure though, with Dall'Igna suggesting that he's not sure how much they would actually help cooling.