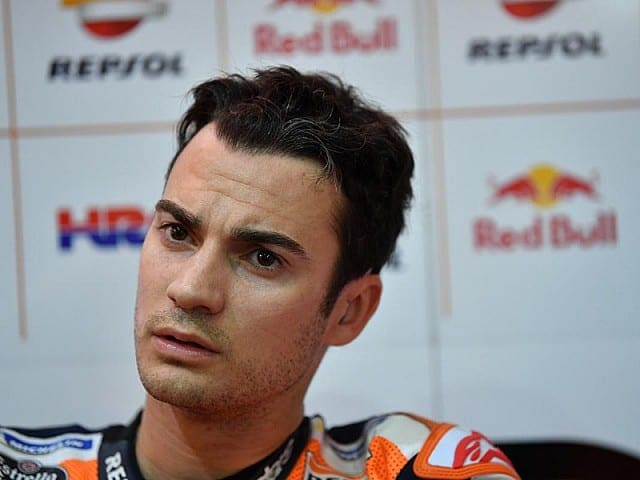 Red Bull KTM Factory Racing test rider Dani Pedrosa has undergone surgery at the Barcelona Teknon Medical Centre to fix his damaged right collarbone.
What's termed a 'non-union fracture', the break was diagnosed at the beginning of January after the Spaniard complained of pain following a motocross training session. Because the collarbone is so weak after years of breaks during crashes, the are has been left with little structural strength and the latest issue with it happened without Pedrosa falling off a motorcycle at all.
Doctors Soler and Orozco have now performed reconstructive surgery to stabilise the fracture using osteosynthesis material and a bio-graft which included forty million of autologous stem cells. The medical team also used an advanced therapy drug authorised by the Spanish Medicine Agency (Agencia Española de Medicamentos y Productos Sanitarios AEMPS).
The three-time World Champion is now beginning a period of convalescence and recovery under medical supervision. Doctors attending Pedrosa estimate his recovery will take around three months.
Pedrosa said: "At the moment, my mind is set on overcoming the current situation to continue working on the development of the KTM. Much to my regret, I have not been able to participate in the pre-season tests in Malaysia, but I am following closely the work of the KTM Racing Factory. I hope to be with them soon on the track."