Lightning Motorcycle has released a graphic which confirms the riding position of its latest model, the Lightning Strike.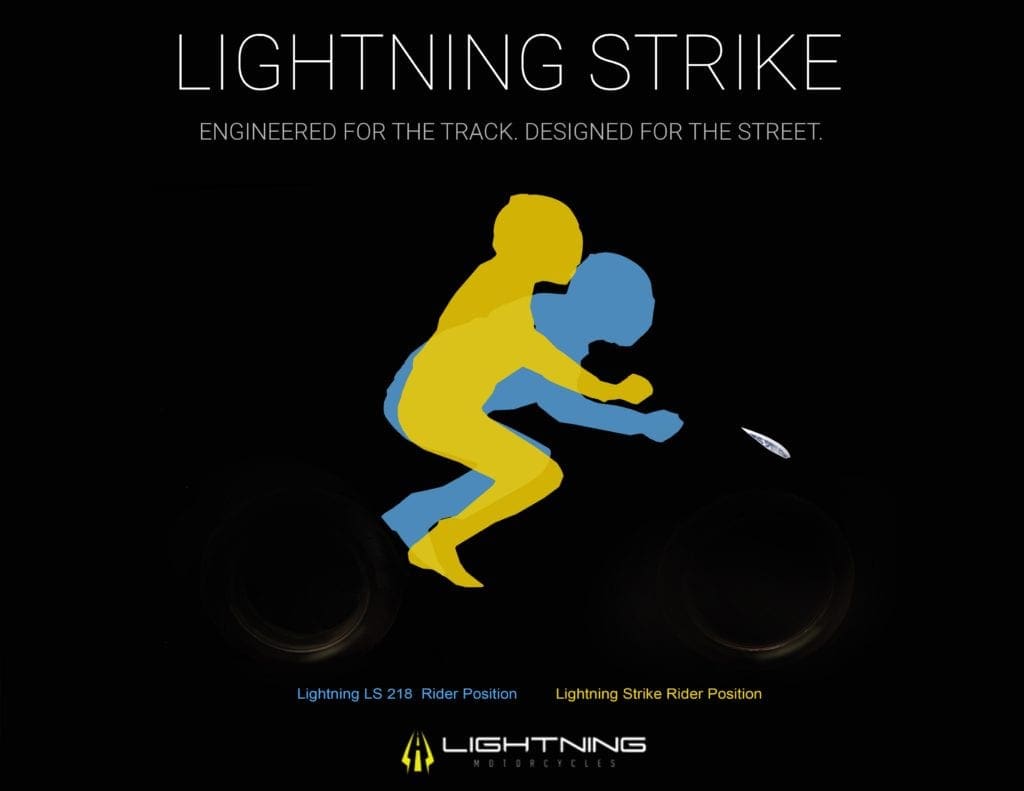 In response to questions from potential customers, Lightning Motorcycle has confirmed that the upcoming Lightning Strike will have a much more relaxed riding position than its electric superbike big brother, the LS-218. And here's a look at it.
The fledgling electric bike manufacturer decided to demonstrate the Strike's rider position in comparison to its performance-focused Lightning LS-218 Superbike. While the LS218 is ready for the track, the Strike looks like it'll be much happier on the street.
At this stage, that's about as much as we know about the new Strike – but with its official unveiling set for March 2019, thankfully we don't have too much longer to wait. For more information on Lightning Motorcycle, visit: www.lightningmotorcycle.com