Following the death of the 85-year-old German fashion designer Karl Lagerfeld last Tuesday, today we're looking back at the Chanel café-racer, which was used in 2009 by the man himself.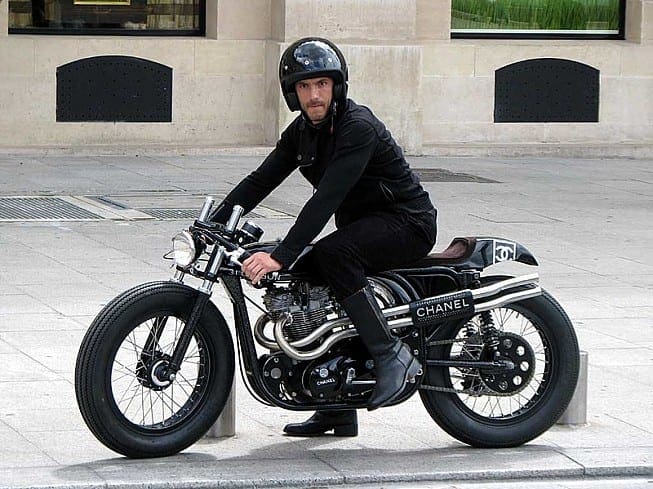 The unveiling of the Triton Chanel came as a surprise ten years ago, when the fashion company presented its spring 2010 collection in the centre of Paris. The sleek café rider featured homages to the French fashion house, with its body painted in a shade called Midnight with Starry Sky in reference to the magazine that Chanel launched. The chassis also featured a cut-out logo on the exhaust heat shield, 'double C' gas caps and the address of Coco Chanel (the brand's founder and namesake) '31 Rue Chambon'. The specially designed Triton was not a bike available to buy; it was simply intended for use as a promotional prop prepared for a photoshoot.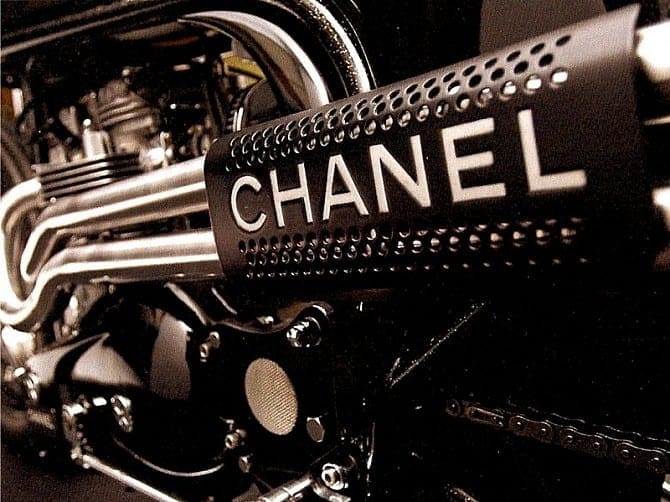 Aesthetics aside, this bike was certainly not built with the intention for it to be used; rather it was one that had been transformed with great care and attention. But as quickly as the bike arrived, it had to disappear again due to legal issues that prevented the bike being used outside the scope of the brand, after it was built without permission from Chanel. All identifying logos were removed before the bike was completely dismantled. This is a shame, really, because now all that's left to enjoy of the bike is a few photographs and short videos.
The Chanel Triton hasn't been the only hybrid made by combining two motorcycle brands; Tribsa, an alternative to the Triton, was a Triumph engine in a BSA frame, while Vincent V-twin motors have been fitted into featherbed frames to make a hybrid called a Norvin. The Triton is one model which has regained its popularity amongst the 'hipster' subculture of riders since their initial construction, and following the presentation of the Triton Chanel in 2009.
Words: Rebecca Wright