Here's some images of CF Moto's new 650 MT adventure tourer caught out testing in India – courtesy of Rushlane.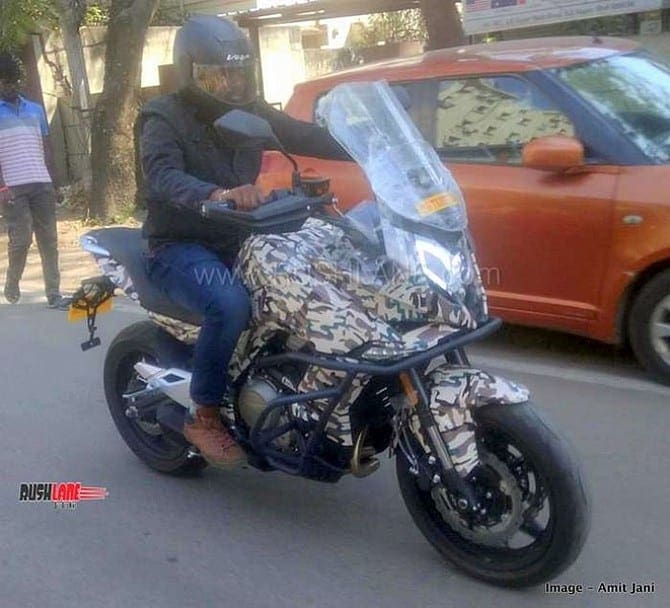 Chinese manufacturer CF Moto has gone from strength to strength in recent years, thanks to its affordably priced selection of naked sportbikes. And now it looks like it's gearing up to unveil a new 650 MT adventure tourer for 2019 (or even 2020).
At first, the new CF Moto MT doesn't look dramatically different to the current model in the line-up – but if you look a little more closely, you'll spot a handful of slight changes to the successful machine.
The first thing of note is its new, larger screen. Although it appears to be non-adjustable, there's a chance that it could change ahead of series production. That's not all – there's new engine protection and a new radiator cover too. And as a result, it's not too much of a leap to assume that the new model will be CF Moto's first serious foray into the adventure tourer market.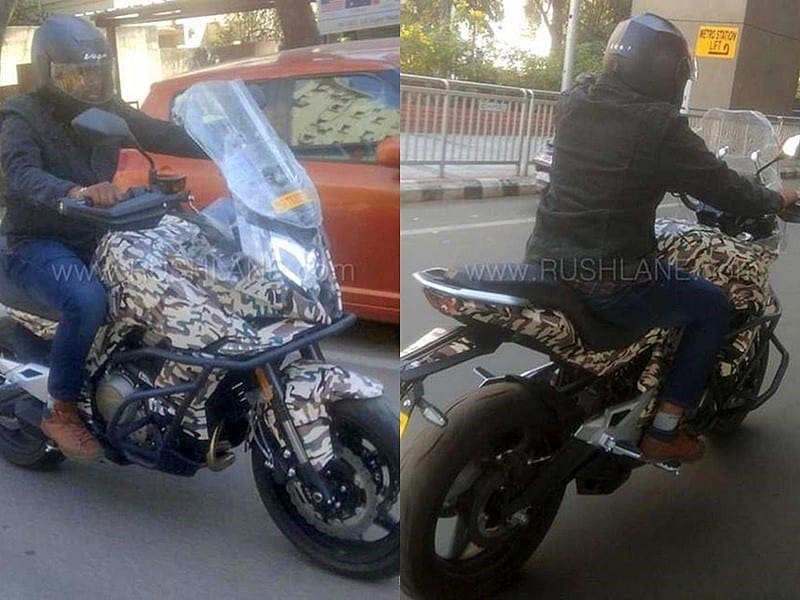 It's a busy sector of the bike market, with competition from Suzuki's V Strom, Kawasaki's Versys and even Benelli's TRK – but considering the success of previous generation CF Moto's, it should be well placed to put up a good fight.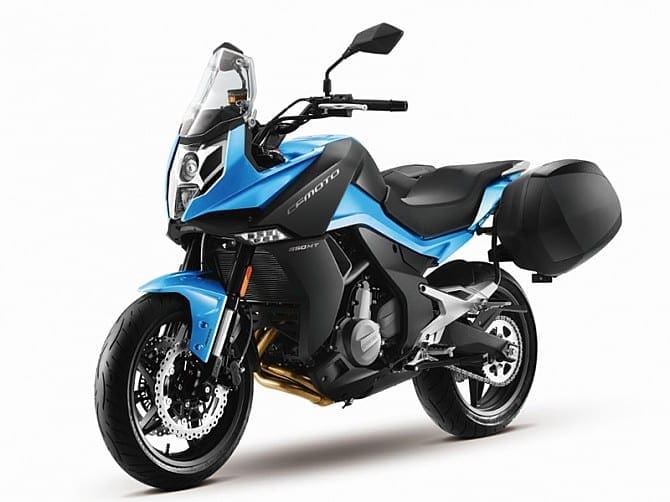 At this stage, there's been no official confirmation from CF Moto – and chances are, it'll be a little while before it arrives on UK shores. For more information on CF Moto's UK range, visit the WK Bikes website – www.wkbikes.com