Hello and welcome to the riding day of the 2019 Ducati Diavel World Launch here in Marbella, Spain.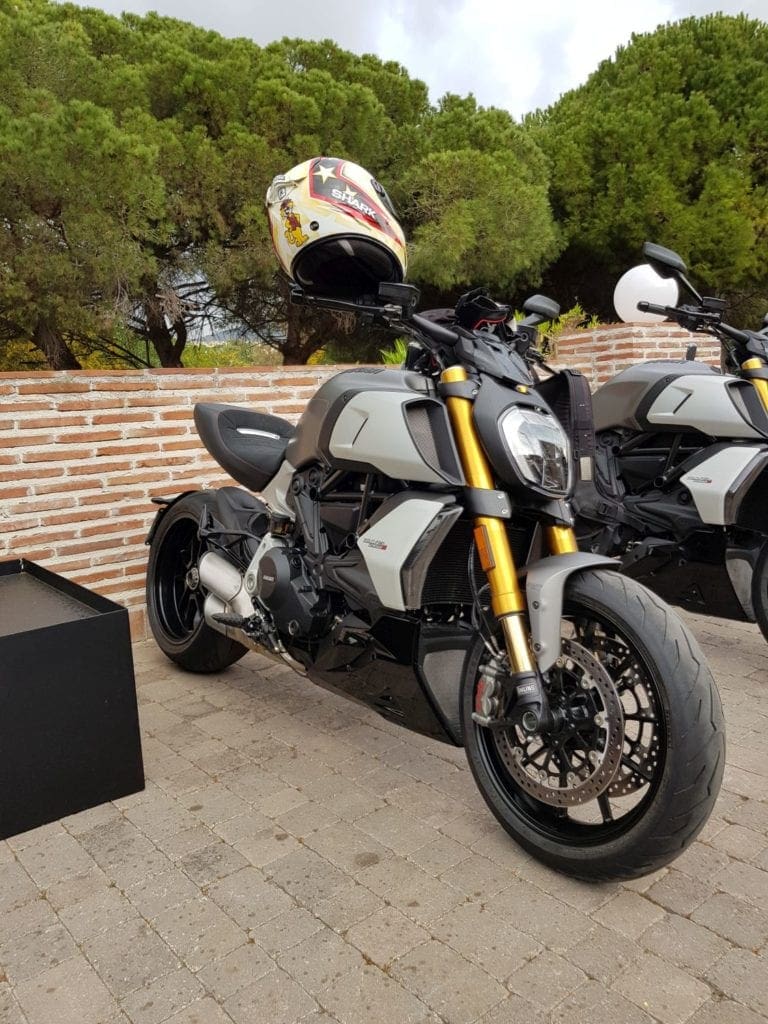 We're just about to head off on the test bikes for around 175 miles of slow, sedate riding around the Ronda section of Spain. Very slow, very sedate… ahem…
The plan is simple for this launch; pitch the 160bhp, 95lb-ft, 1262cc, 780mm high, 218kg 'engine with wheels' at one of the best roads in the world and see what happens.
Will the new Diavel live up to the hype? Has it really got it's family groove back? Is this the bike to bury the XDiavel and turn riders on to the motorcycle that was the first real 'muscle cruiser' that could hustle well enough to embarrass superbikes but still give you a beautiful ride when off the gas?
Umm… we don't know the answers to any of these questions yet, but by the end of the day we will.
Come back to MoreBikes later today to see our first ride impressions of the Diavel. Yep, it's going to be nice bike to ride, but we're hoping it's got the bite and the presence (and the attitude) of the original. Just with more tech, a bit more bling and more oooomfff. See you later.