February 2014 saw the start of a unique four-month BMW Motorrad project. Four professional Japanese bike builders were introduced to the new roadster R nineT Boxer in order to build their own interpretations of a customised nineT. This week, the fabulous four get personal with their new machines. Let the creative juices flow…
Head of Motorrad Vehicle Design, Ola Stenegard talks with the four Japanese independent bike builders
The protagonists of this incredible four-way battle of expression of individuality and technical brilliance are respected Japanese custom specialists, Shiro Nakajima, Go Takamine, Hideya Togashi and Kaichiroh Kurosu. In their chosen specialist field of motorcycle customisation, these gentlemen are masters.
Only Shiro Nakajima has previous and serious involvement with BMW Motorrad machinery. BMW café racer and replica racing machines have been his forte for many years in Japan under the label of Ritmo Sereno, and now 46Works. Go Takamine has specialised in all manner of urban customisation from street trackers, bobbers and café racers, mostly with donor Japanese motorcycles. Hideya Togashi and Kaichiroh Kurosu have achieved fame and notoriety through blending art with engineering on big V-twin-powered customs. So do these two gentlemen relish the prospect of working with a standard BMW machine and what's the state of play so far?
When you've spent many years riding and testing motorcycles to find weaknesses and improve them, it becomes second nature to book a day at a circuit in order to test in a safe and controlled manner. For Shiro Nakajima, a man who has become a legend for his race replica and café racer 'airhead Boxers', track testing was paramount to check the performance and any problems the R nineT might incur under full-throttle, hard braking and other high-load conditions. Plus, as a weekend racer in the classic class, additional track time for Shiro is always welcome.
With 186 miles (300 kilometres) of road miles onboard his R nineT, Shiro took the bike to his workshop and prepared it for a full day at Tsukuba Circuit near Shimotsuma. Because of its classification as a 'test day' the bike had to be prepared in accordance with racing rules. This meant Shiro had to fabricate a bellypan (oil tight fairing bottom) to contain engine oil, preventing spillage onto the track surface if the engine should fail under abnormal stress.
Because the R nineT is a relatively new machine, and most of the test bikes at Tsukuba were home market Japanese bikes – predominantly racing machines – the R nineT drew many admiring and curious glances before Shiro took his R nineT onto the track. With the steering damper removed to ensure maximum feel from the chassis, Pirelli road sport tyres in place and the lights taped up, Shiro's exploratory first session on track raised a smile on his own face. Before the next track session, he removed the footpeg banking sensors (hero blobs).
At the end of the day, Shiro had put enough laps under the R nineT to know that with suspension adjustments front and rear, the fun to be had from riding the R nineT could be further exaggerated. "I've seen a way to customise the bike," pronounced the man with obvious sporting thoughts on his customisation route. "Since it's not possible to tweak the fuel injection and ignition system mapping by working on the engine itself, I could do things like make a muffler and reduce weight. If I proceed by considering things I can do from the exterior, I think I can make the R nineT even more fun to ride." And so, it appears, this particular R nineT will indeed develop with a sporting theme – possibly in the same vein as many of the Boxer-powered café racers that have great and growing appeal across the globe. It should be good…
Motorcycle culture in Japan is no different to the rest of the world. Once you have developed a taste for two wheels, either as a youngster or as an adult, this taste never diminishes. Even if riding time is forsaken for working on a bike, or building a bike, the need to experience the joy of riding open roads or on track is always there. But in the case of specials builders it also helps with creative thoughts and the direction to build something unique.
From the moment Hideya Togashi of Hide Motorcycle took delivery of his project R nineT, he decided he needed to ride the bike to understand it and generate ideas. Through the streets of Kawasaki [yes, it's a place as well as a brand!] and its connecting highways, Hideya rode and enjoyed the R nineT. "It's a blast on the freeway. With the engine running at high revs, it feels just fine. The chassis also feels stable, which is great, too."
For a better understanding of the chassis and engine, Hideya also track day-prepared his R nineT by removing the front and rear light clusters and front fender before setting off for Tomin Motor Land, a small, tight and twisty circuit in the Kanto region. "The course is narrow and the corners are sharp. It's not designed for big-engine machines, but it lets you know what it's like to ride these machines on a road full of tight bends. I was puzzled because the whole thing seemed a lot different from the V-twins I usually take to the track. But I got to know the potential of the brakes and suspension, as well as the difference in centre of gravity from the V-twins."
Armed with this information plus a taste of the build and ride quality of the R nineT, Hideya now has enough mental and written notes on what the bike is capable of and the route he will go in order to create his personal take on the R nineT.
Meanwhile, in the depths of Brat Style's workshop, Go Takamine has wasted little time in getting to grips with his R nineT. His bike was swiftly placed on a service ramp. Spanners were then twirled, parts removed. Clarity then came on which direction Go should take his build. Components, like the seat, headlight and other bolt-on parts, have been removed and placed in cardboard boxes. They may not reappear on the R nineT but nothing is wasted and they could resurface on another build. Certain parts, the heavier important sections, like fuel tank and rear subframe are now carefully stored on shelving.
Just as quickly, Go has started to restyle the chassis. His first touch was to replace the rear subframe unit with a handmade subframe. Built in time honoured tradition, with localised heat placed on strong tubing and using the skill of an engineer's eye to form perfect bends, with precise welding on the support brackets, this subframe will be used to mount a new and different seat arrangement. Next to be changed were the handlebars to give a more upright seating stance. These changes are just starting points and the bars could also be changed just as easily as the original BMW item. Whatever style Go has in mind for his machine it is well on its way to end up as a stunning result.
Individuality is all a matter of taste. Clothes, food, music and much more of what you choose day in and day out, says a lot about you as a person, an individual. It is the same with your choice of motorcycle and how you care to ride and dress the machine – or yourself. However, there is, arguably, no greater expression of individuality as the medium of speech…
"I'm now getting a feel for what I want to do with it," said the man from Cherry's Company, Kaichiroh Kurosu. "I want to go touring. I want to try it out and see how it rides." And so he did, all the way to Shonan and a motorcycle breaker's yard where Kaichiroh visits to collect parts for motorcycle builds.
"I wanted to go somewhere I could see assorted bike parts all over the place. The breaker's yard is just the spot for this. Before turning professional, I'd go to the breaker's yard with only a vague notion of the things I was searching for. I amassed a huge collection of various parts and my ideas got buried in it. But the parts were cheap. And as my experience with Harleys grew, there was little I didn't know about them. To some extent, I feel I can proceed with customising with a combination of things I've envisaged. But the BMW is an unknown entity to me. So it feels like I'm venturing out anew, for the first time in ages."
Kaichiro readily admits the R nineT was fun to ride. And following the ride and the visit to the breaker, his thoughts on custom building this bike have been underlined. "I think there are two ways to customise: one focuses on the looks, the other on the ride. At this point I've envisaged a custom machine from the way the bike looks to me. For me, that is what's demanded. But the R nineT is incredibly enjoyable to ride. That's what I felt on the way to Shonan. No way do I want to spoil that ride. So I will go ahead with customisation while keeping that fun factor intact."
To date, Kaichiro has now positioned his R nineT within his workshop and has begun to learn the intricacies of a BMW Boxer motorcycle. This is being done with practical experience from the removal of the airbox and other ancillaries in order to gain knowledge on the balance and layout of the standard frame. Such knowledge will help design what type of frame he may be required to make in order to make the ideal customised R nineT.
Project Japan is now well under way. All four builders are preparing their machines according to their thoughts and ideas; and the rest of the world watches with interest. For an even greater insight into the men of Project Japan, a unique video has been produced, which shows the first time meeting of R nineT and the men chosen to produce a stunning version of this latest BMW Motorrad roadster.
The World of BMW Motorrad, People and Stories, will continue to update the growing BMW Motorrad Community with Project Japan. But until the next instalment, please visit www.r9t.jp for all the latest images and stories of this amazing custom event. And for further information on the R nineT, please go to www.bmw-motorrad.com/ninet .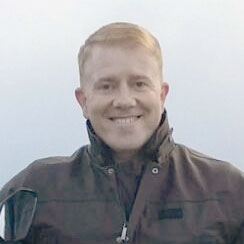 Latest posts by Tony Carter
(see all)
Does this get you revved up? Tell us why...
---
---
Subscribe to MoreBikes Newspaper
Get MoreBikes delivered through your letterbox every month. 12 issues for £15. Click here for more information.
---
Get MoreBikes.co.uk Updates
Enter your e-mail address below and you will receive biking news straight into your inbox...



You can unsubscribe at any time.
---