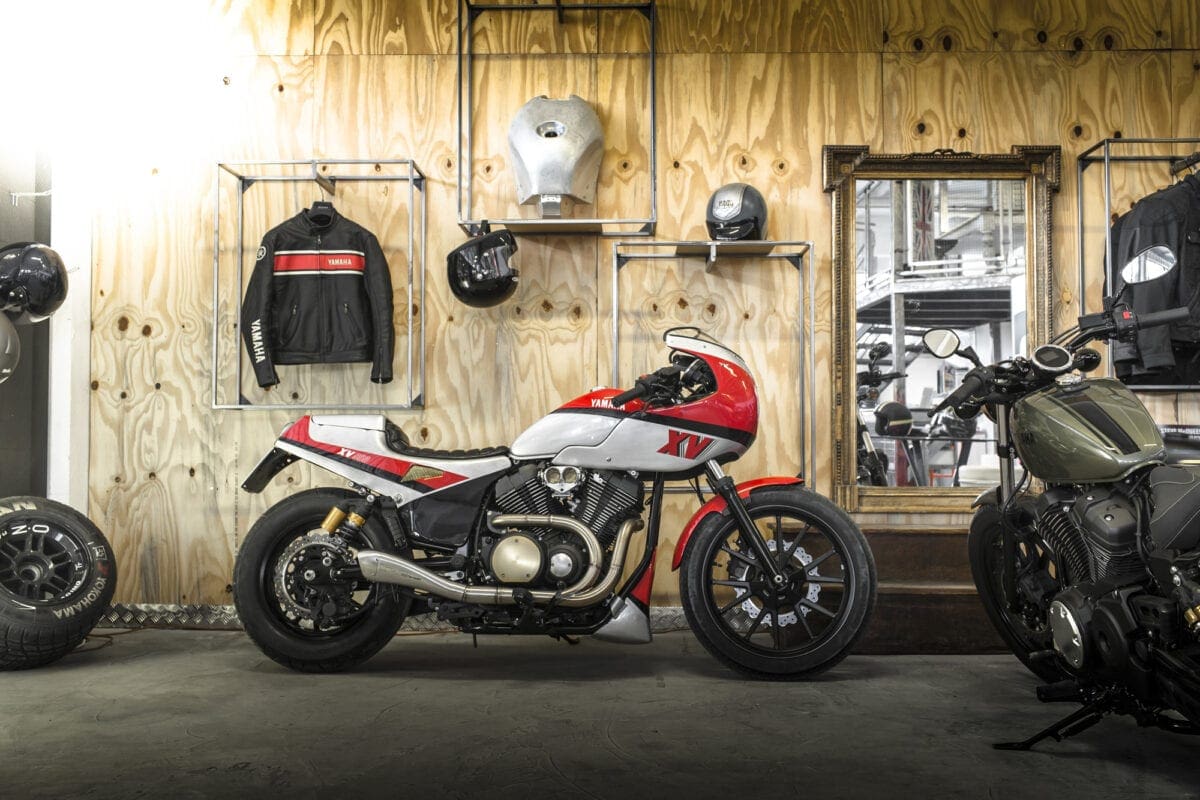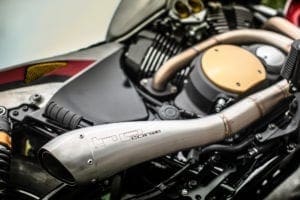 The Yard Built project was created to transform Yamaha Sport Heritage motorcycles into specials that fire up the imagination and passion of riders who primarily want a unique looking custom bike. A new chapter has begun in this story and this time LowRide has accepted Yamaha's challenge. LowRide is Italy's leading magazine devoted to cruisers and choppers and has always promoted the customisation culture and highprofile internationals bike shows. The editorial staff at LowRide have an incredible personal passion for hand-built creations and this led to the idea of transforming the new Sport Heritage Yamaha XV950 into a street racer with an artisan flavour by altering the riding position and styling to really bring out the sports spirit. The world's top customisers identified with the Yard Built Special philosophy and have already successfully experimented with bobbers, street trackers, cafe racers and choppers. LowRide wanted to create something really amazing so it turned to Yamaha's heritage and decided to dust off the Eighties style with a replica of the legendary Yamaha FZ750, the highly influential sports road bike.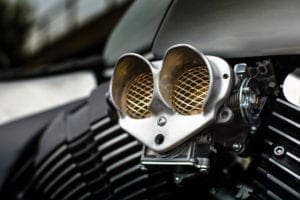 A real key aspect of the project was to achieve exciting results with only a handful of reversible and easy-to-do alterations, without radically changing the product philosophy, reliability and functionality of the standard model. Its generous twin engine produces good torque, while the balanced handling means it's the best buddy to have on any road trip, even when the going gets tricky. Dynamic yet easy to ride, the new Yamaha XV950 proved from the get-go that it had incredible potential in the custom market, which the Pure Sports now takes to the next new level. According to the editor at LowRide, Giuseppe Roncen, the style choice is a tribute to pragmatism spiced up with a pinch of 1980s nostalgia, "We had so much fun riding the new Yamaha XV950 on the sun-drenched, winding roads up and down the hills of California during its international press launch. Once we got it on the tricky streets of Milan we appreciated how easily it handled and we literally made sparks fly climbing the Apennine Mountains thanks to the roll-on acceleration of its twin engine. We tried to unleash its sports soul but without compromising the easy ride-ability, comfort and enviable balance. Without indulging in an exercise of style just for style's sake, our team set about restyling with absolutely no compromises on dynamics and functionality."
Article continues below...
Advert
Article continues below...
Advert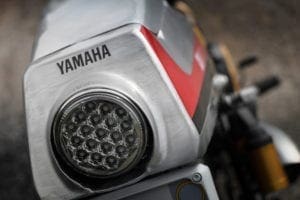 A total cus