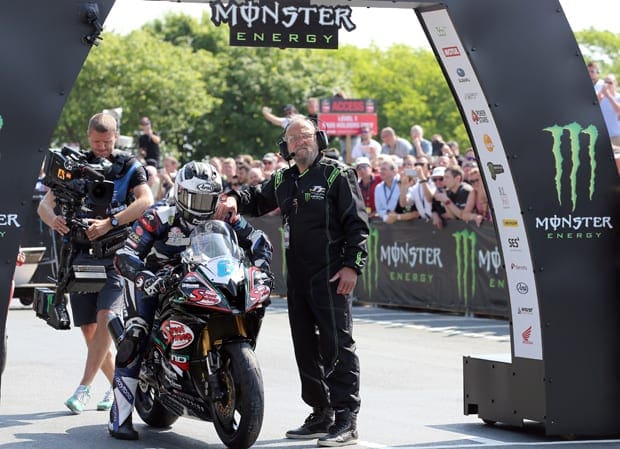 Here's where you can find the details of EVERY scheduled bit of ITV4 programming around the 2019 TT. We're putting the whole thing up throughout Race Week so that you can pick and choose on the ITV Player as you need to. Or watch it tonight… that'd work too…
Thursday 30th May at 9am is a repeat of the TAS documentary whilst that evening at 9pm is the TT Preview Show with Steve Plater.
Friday 31st May at 9am is the repeat of the TT Preview Show with the first Mountain action from 2019 being shown at 9pm that night in a wrap up of the week's qualifying results.
Saturday 1st June sees a repeat of the qualifying highlights, which is shown at 8am and the race action kicks off with coverage of the Superbike Race at 9pm.
Sunday 2nd June has the Superbike Race highlights repeated at 8am and the Sidecar Race One coverage is broadcast at 9pm.
Monday 3rd June on ITV4 is showing the Sidecar Race One highlights at 9am with the Supersport Race One action starting at 9pm.
Tuesday 4th June and it's 11.30 in the morning for the Supersport Race One repeat with the Superstock Race highlights being shown at 9pm.
Wednesday June 5th at 11.30am sees the Superstock Race One repeat of yesterday's action and at 9pm in the evening it's the turn of the Supersport contestants to get back out on track for Supersport Race Two.