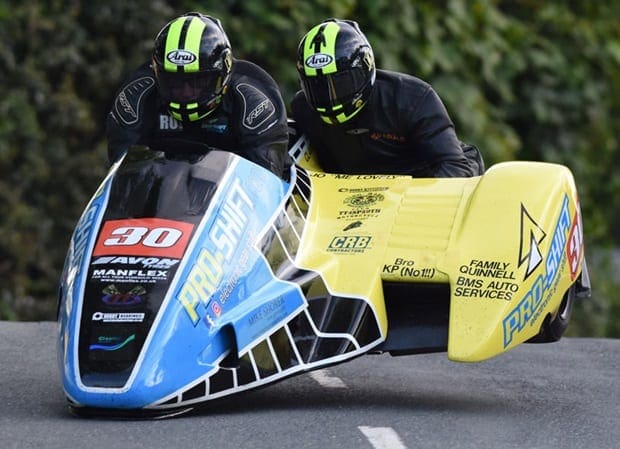 After another afternoon of delays organisers have confirmed sidecars are set to head out on track at 15:00.
With the schedule slipping through the afternoon due to cloud cover on the mountain section of the Course there's now no longer time for a Lightweight qualifying session before the end of the road closure order at 17:30.
Therefore the session with see a two lap practice for sidecars, followed by a combined Superbike / Superstock and Supersport session and finally a one lap practice for TT Zero competitors.
Roads – except on the mountain – will reopen at 17:30 and the Mountain Road will open at 18:30.