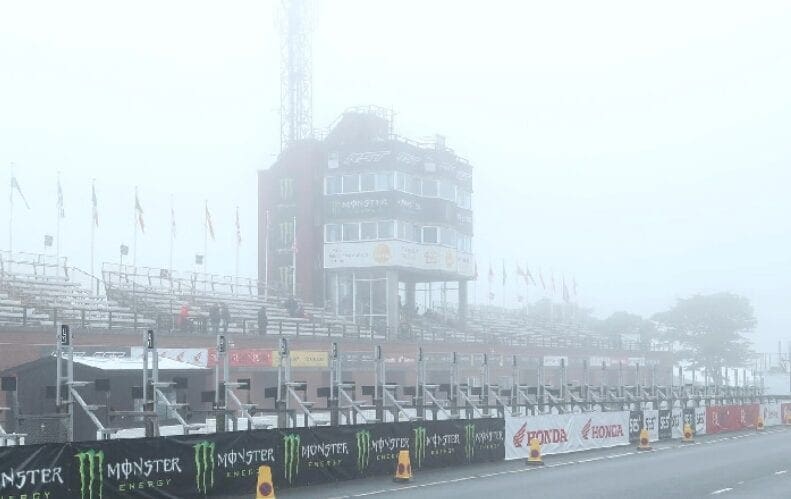 Sigh… so here we go with the plan as it NOW stands for later on today (Wednesday). Effectively, the action for the daytime has been abandoned for today because of the rain and that means that the second Supersport TT race has been moved to tomorrow (Thursday).
This evening then the plan is for the Lightweight race to get underway at 6.30pm. This is dropping from four laps to three and – just like it was for the now abandoned Supersport race today – all entrants will face a compulsory pit stop at the end of the first lap.
Once the Lightweight race has happened (IF it happens) the rush will be on with various qualifying sessions happening on the closed roads as the TT officials try to catch up on the time lost to the iffy weather conditions so far.
Wednesday Race and Qualifying Schedule updated at 15:00
| | | |
| --- | --- | --- |
| 15:00 | | Roads begin to open – EXCEPT MOUNTAIN |
| 18:00 | | ALL Roads closed |
| 18:30 | | BENNETTS LIGHTWEIGHT TT RACE (3 laps) |
| 19:45 | | Senior / Superstock qualifying |
| 20:20 | | Sidecar qualifying |
| 20:40 | | TT Zero qualifying |
| 21:30 | | All roads open except MOUNTAIN ROAD |
| 22:30 | | All roads open |