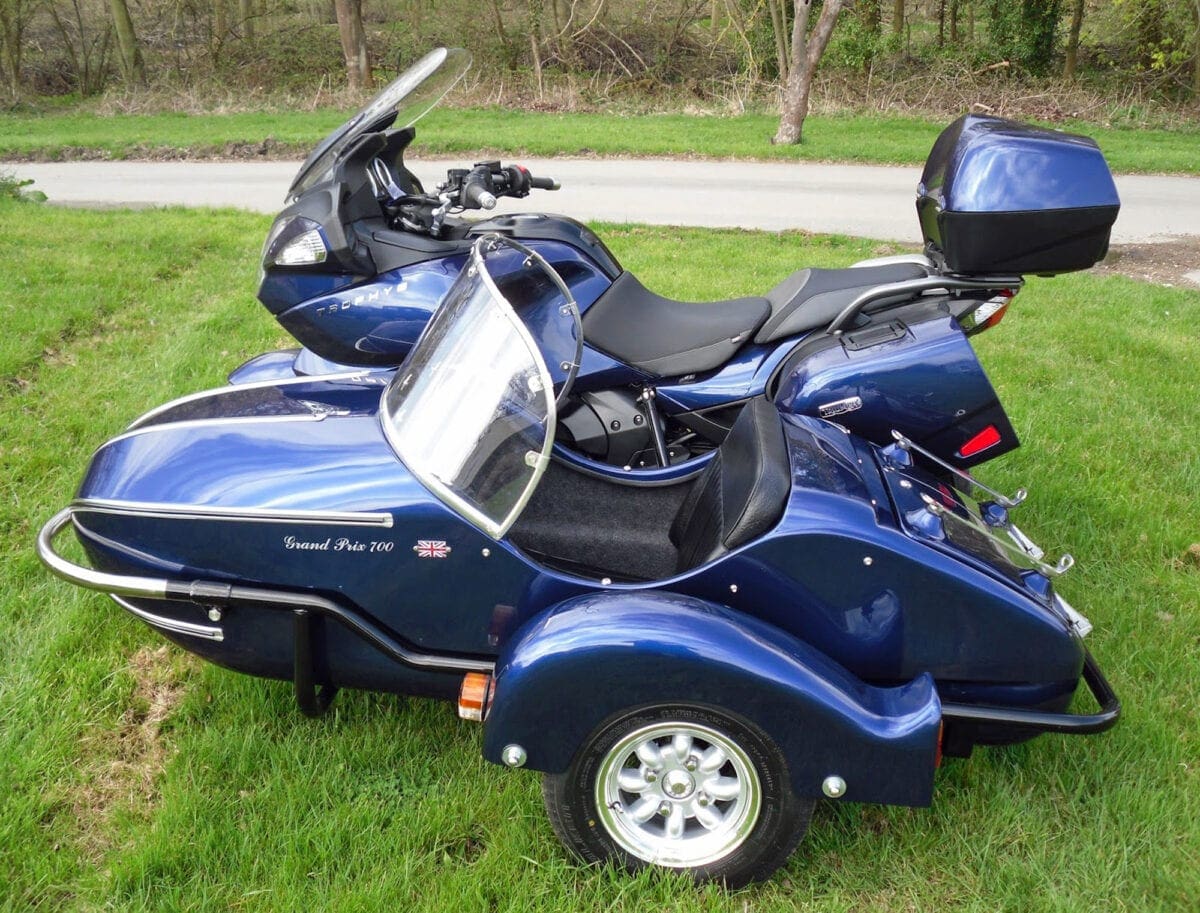 Watsonian sidecars have developed a fitting kit for the Triumph Trophy, the British motorcycle manufacturer's ultimate touring bike.

The Trophy's torque laden three-cylinder 1215cc engine provides plenty of power to propel a sidecar, while the 43mm upside down forks and intelligent linked ABS brakes are capable of handling and stopping the additional weight.

However, hidden beneath the sleek, protective bodywork is a rugged, stiff but light aluminium beam frame, which made fitting a sidecar challenging, because the arms that attach it cannot be bolted onto a beam frame. So the design team at Watsonian created a sub frame that fixes to the front and rear engine mounts.

This fitting kit allows most current models in Watsonian's range to be paired with the Triumph sports tourer. The combination pictured is the classically styled GP700, a wide bodied sidecar that seats an adult and child or two children, in DL trim with a 10" alloy wheel.

Prices for the GP700 sidecar [pictured] start at £5995 including VAT. With more than 100 years experience, Watsonian offer fittings for a wide range of both modern and classic motorcycles, a factory fitting service and tuition for novice drivers. For more information call O1386 7OO9O7 or visit www.watsonian-squire.com.