First unveiled at EICMA in November last year in prototype form, Showa's new EERA Heightflex suspension system is a seriously cool bit of kit. And we've just heard that it could be available as soon as 2021.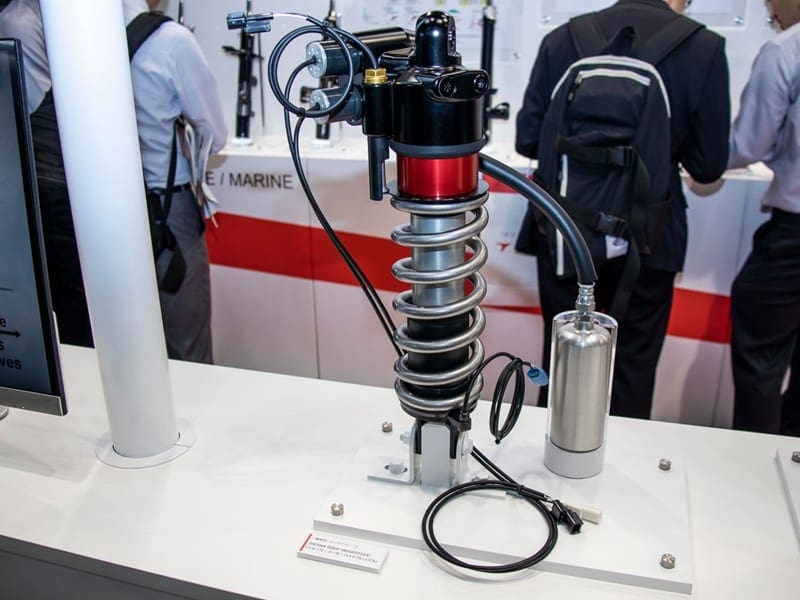 In essence, the EERA Heightflex is a shock absorber which (when fitted) will automatically lower the height of your bike as you reduce speed – making it easier for riders of a shorter stature to reach the ground as they come to a stop.
Admittedly, it's not totally new technology, suspension manufacturers have been working on this kind of system for years – although they usually require motors, servo valves, etc. to get the job done. But not anymore – Showa's EERA Heightflex doesn't have chunky electric motors or sophisticated electronic control systems. Instead, the pressure created from the bottom of the damper is controlled using an electronic valve. Clever stuff.
Article continues below...
Advert
Article continues below...
Advert
More specifically, the EERA Heightflex system consists of a small hydraulic pump which works to maintain the pressure of the upper part of the shock absorber (when you're on the move) via a small electronic valve. When the pressure is correct the valve closes, the pump stops and the suspension stabilises.