RRP: From £139 / www.nippynormans.com / Tested by: Mikko Nieminen
If you have limited space in your garage, the Easy Park from Wunderlich can make a real difference. It's effectively a big, heavy-duty tray with wheels that you can park your bike on. Once the centre stand is on the tray, you can slide the bike around with minimal effort, making it easy to turn the bike around so it faces the door, push it against the wall so it's out of the way, or just move it around to access every nook and cranny as you're working on it.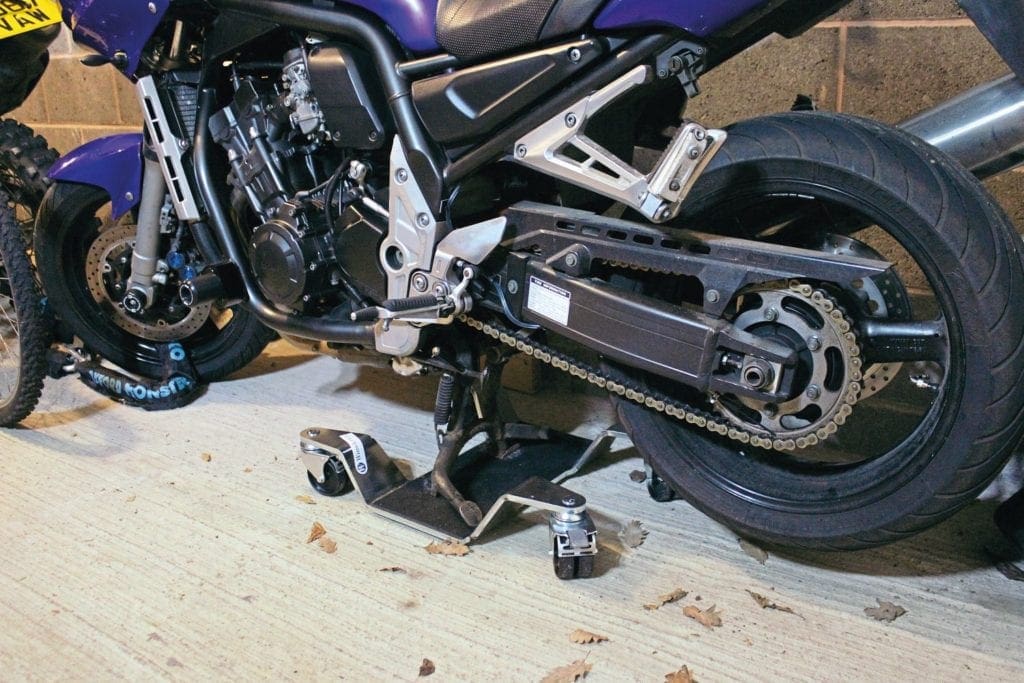 I have been calling it a tray, but the Easy Park is one helluva tray. It's made from a 9mm thick galvanised steel plate and has four wheels that can be locked in position. The tray is large enough to take the centre stand of most machines comfortably, and has a slip-resistant rubber mat on the top surface.
Getting the bike's centre stand on the tray was a bit harder than using it on the ground because of the slight height difference, but it was ok. Don't forget to lock the wheels of the tray before attempting the mount, as that could send you, the bike and the tray all in different directions.
The Easy Park comes in two sizes. Medium is suitable for any bike with a centre stand weighing 320kg or less, and this costs £139. Large is for bikes weighing 400kg or less, priced £159. It's a good chunk of money for a basic item, but it's a well-made, quality item, and I have found it very handy when moving bikes around.