The latest edition of the brilliant Motor Cycle Monthly newspaper – the world's BIGGEST motorcycle monthly publication – is out NOW and it's completely FREE.
This month, we've been riding the Suzuki Katana in Japan, does it live up to the hype though? We cover the shocking news about Gobert, PLUS we've caught KTM's new Super Duke R!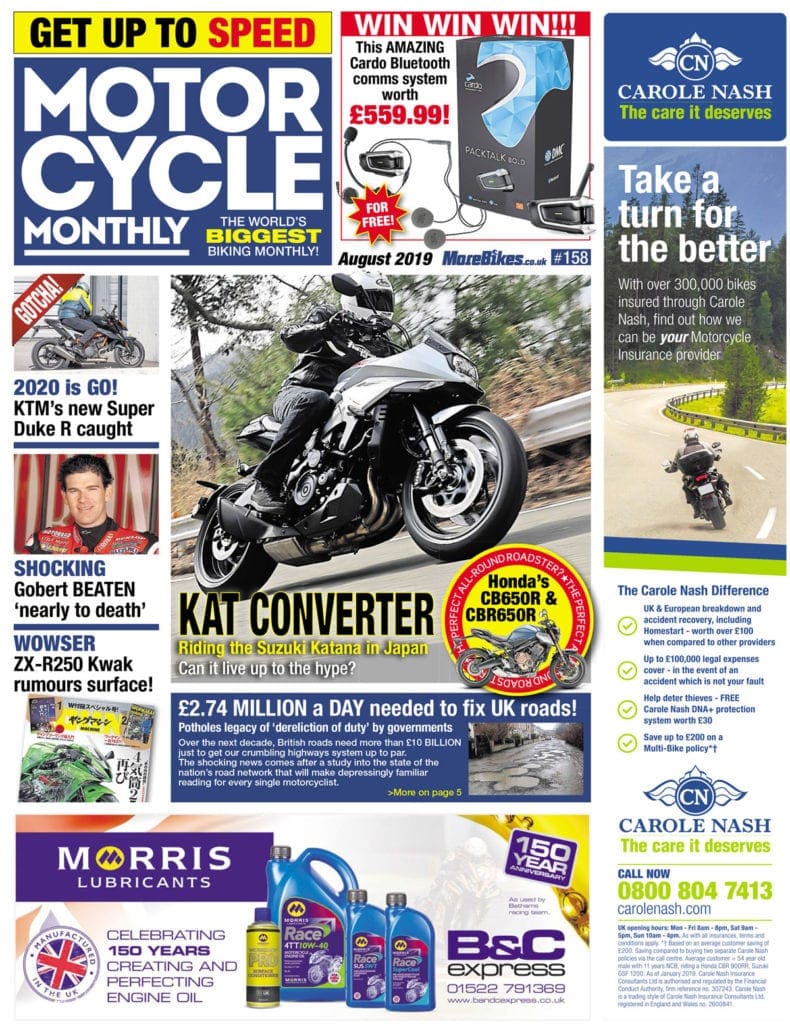 The completely FREE newspaper is available at all good bike dealers and various outlets like cafes, pubs and clubs. Grab it and you'll get a huge amount of top news stories about motorcycles and motorcycling that you won't see anywhere else.
That's because MCM is THE place to go for the motorcycle news that matters. We've got the inside line on a massive amount of new bikes that the motorcycle industry is gossiping about.
We bring you loads of EXCLUSIVES including factory secrets, hidden design documents, all the chat, great road tests on gorgeous bikes AND every issue there's our learner section that tells you all you need to know about getting on a bike.
There's also a section for learners, legal advice and the latest new products and tested reviews on the kit we've been riding in.
Don't forget, MCM is absolutely FREE! Just get to your local bike dealer's and grab an issue for NOTHING. Yeah. FREE and RAMMED full of great news about motorcycles. You really can't do without it.
If you don't want to grab a copy for FREE when you're out and about then you can get a YEAR of MCM delivered to your door for just £11.99 (that's the postage cost for a YEAR – the paper is still completely FREE, did we mention that? You pay no money for it. Zip. Nada. Zilch. Amount of cash needed to get a copy of MCM is zero).
How about that? A year of the best motorcycle news delivered directly to your door. Yeah, it's great. To sort that out just go here>>