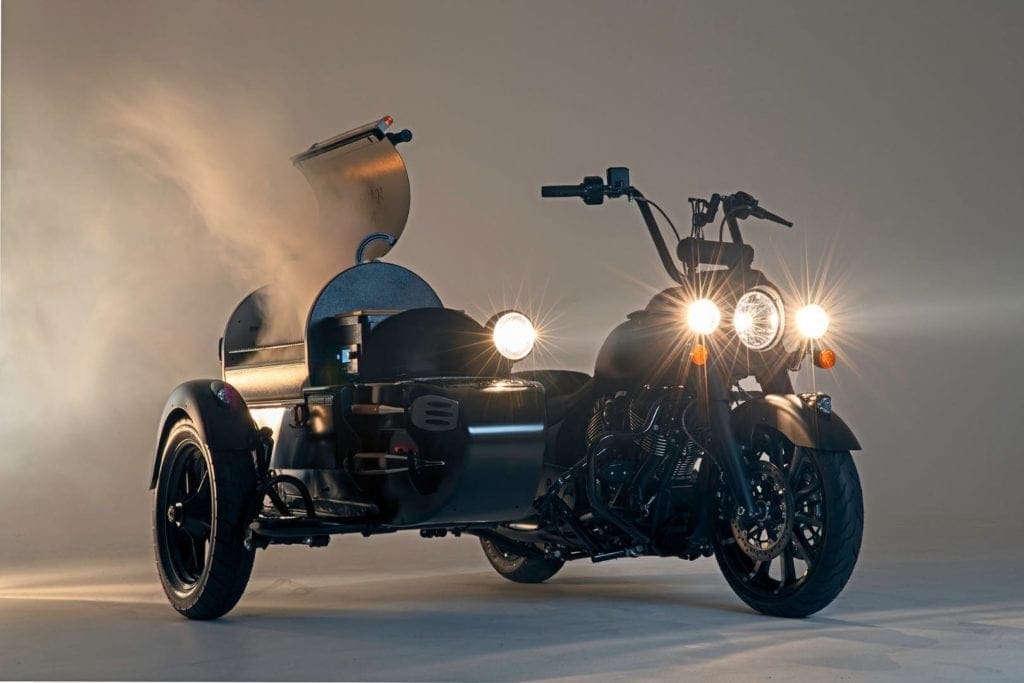 So you're going to the Sturgis Rally this year (big rally in America with loads of Harleys, Indians… that sort of thing…) and you want to make the hungry hipster statement so that you get noticed amongst the beards, tattoos and cloth caps.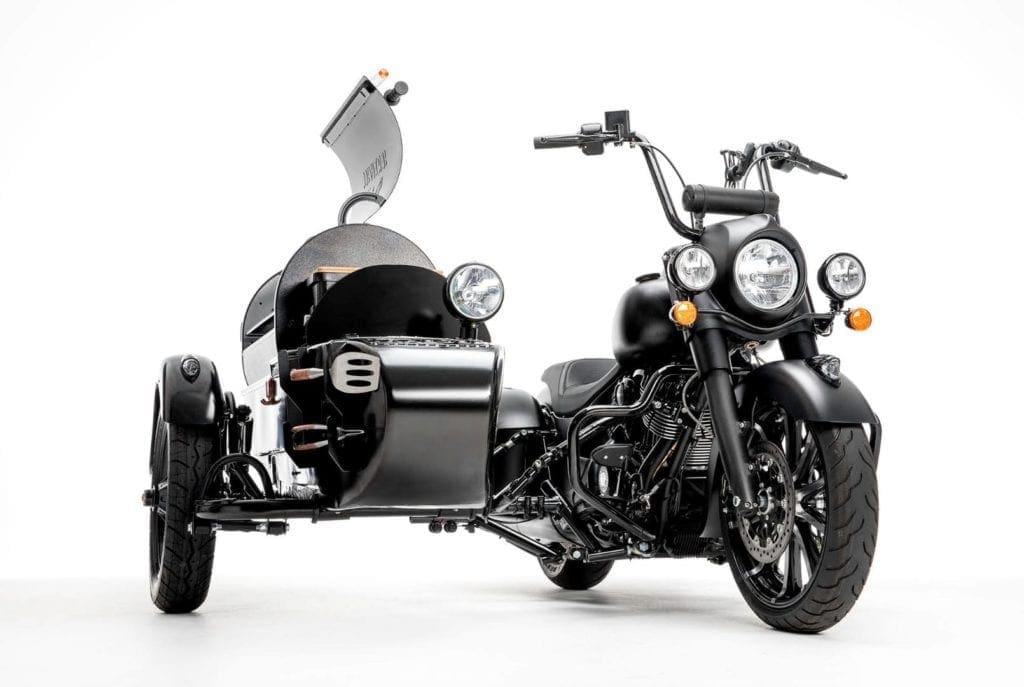 What do you do? How about fitting a working BBQ to the side of an Indian Springfield Darkhorse?
Yeah, that'll do it. Apparently this bit of metal for cooking meat is a Traeger Ironwood 885 wood-fried thing that can hold 10 whole chicken or seven racks of ribs.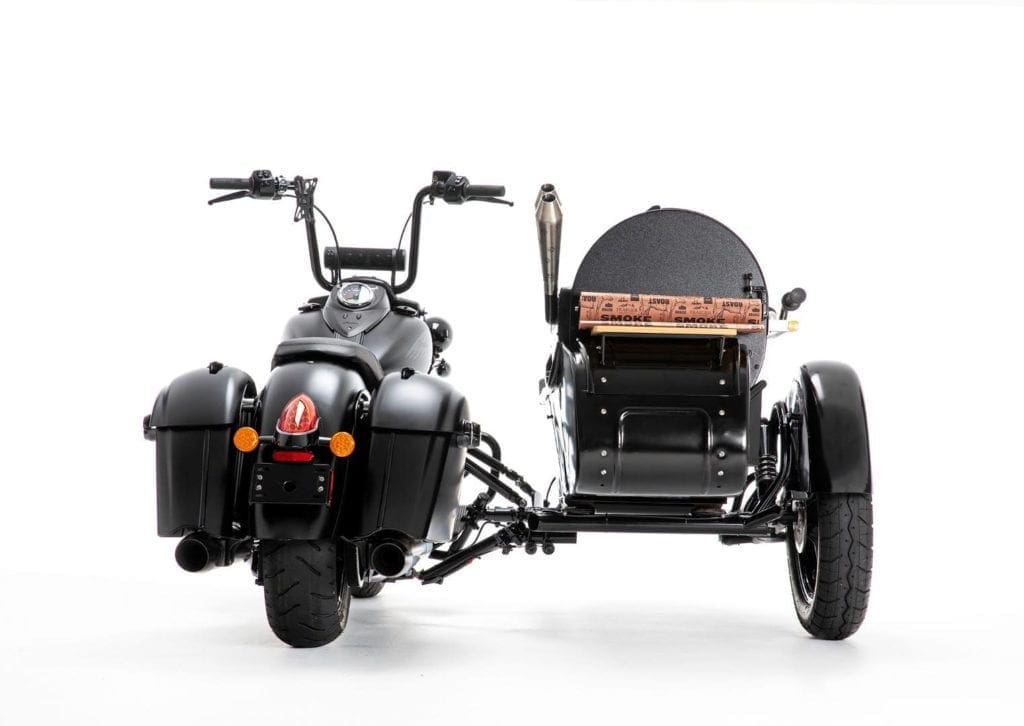 The unit was built by Thor Drake (yep) of See See Motorcycles, stateside. This is him: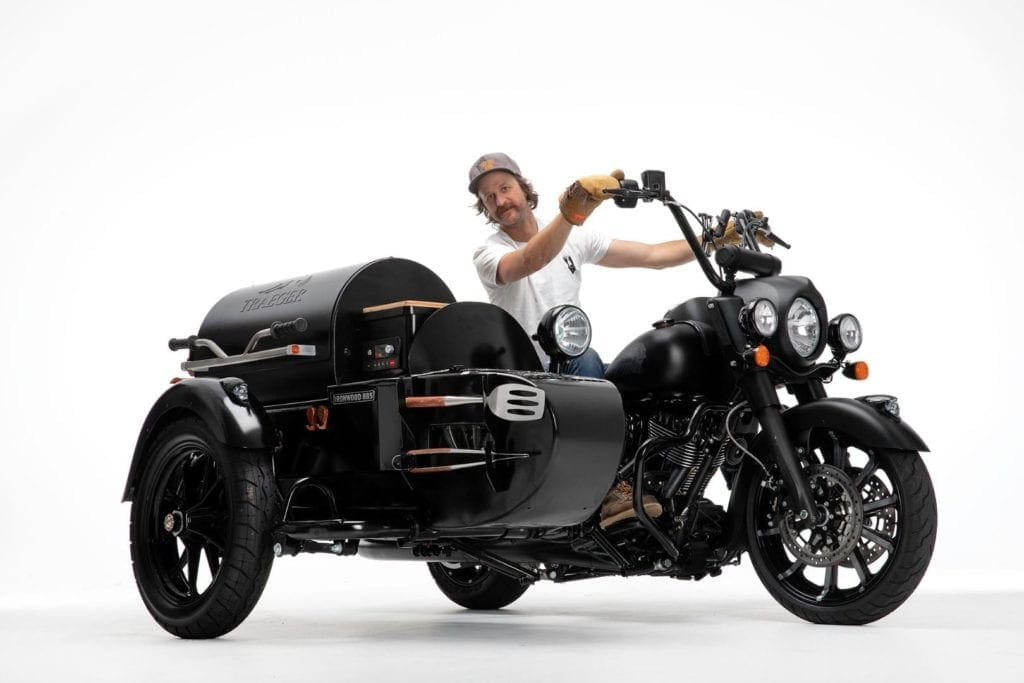 We kind of like it.