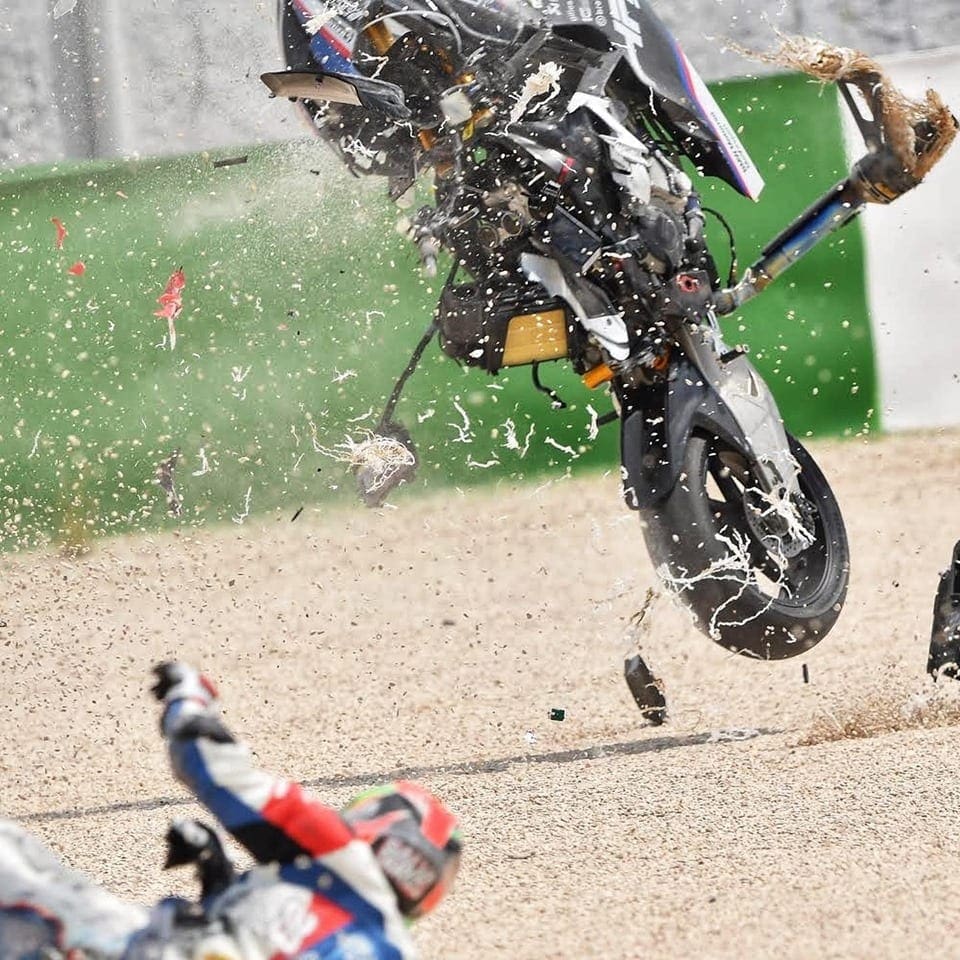 So what we have here is a pretty good video and some amazing photos from Luca Salvadori (racer) who comprehensively lunched his BMW HP4 (bike) at Misano (circuit).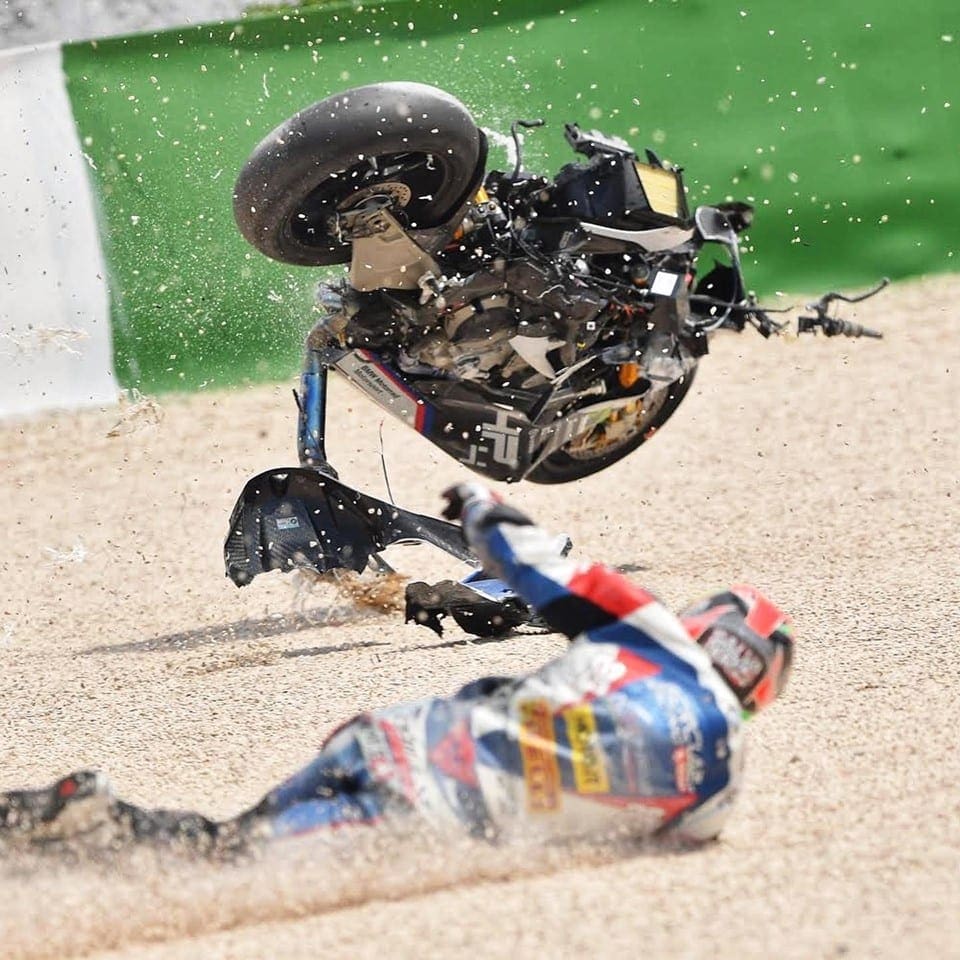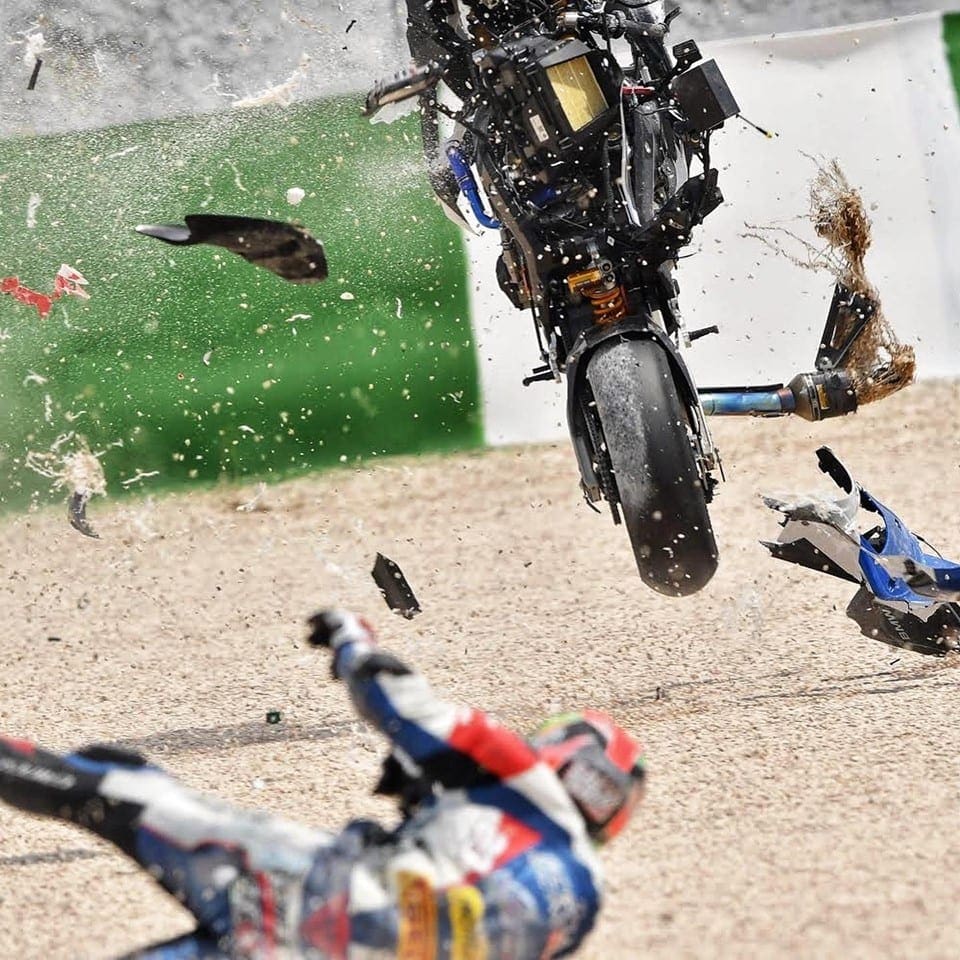 Salvadori was pushing hard at the start of the first qualifying session on the Team Berclaz bike when the fall happened, here's what he said about it: "This is simply the worst fall of my life. I lost the bike at 161mph while I was pushing hard for a good grid position.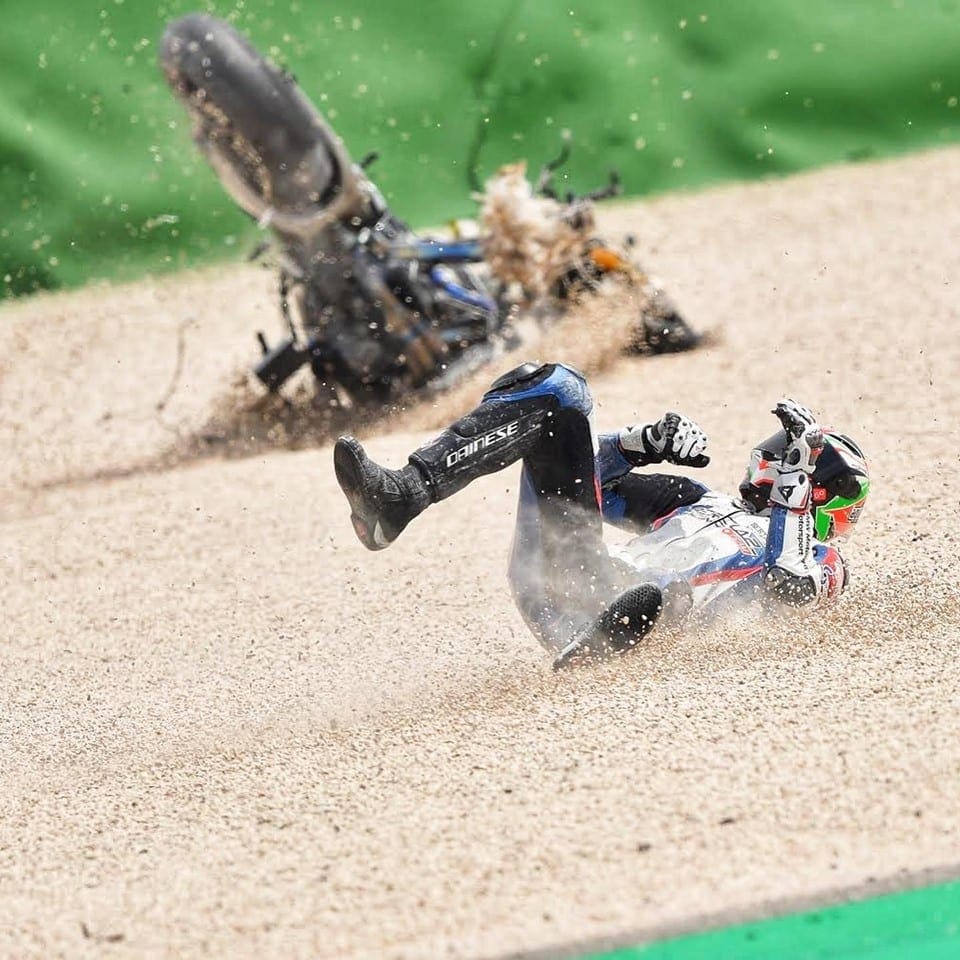 "I banged my elbow and had no bike but the team were incredible and managed to get me a motorcycle to ride again, from nothing, in just two hours. Thank you to them for working so hard for me and for Dainese for literally saving my skin." Thankfully, Salvadori was largely uninjured in the high-speed crash aside from some bruising and the odd bang here and there.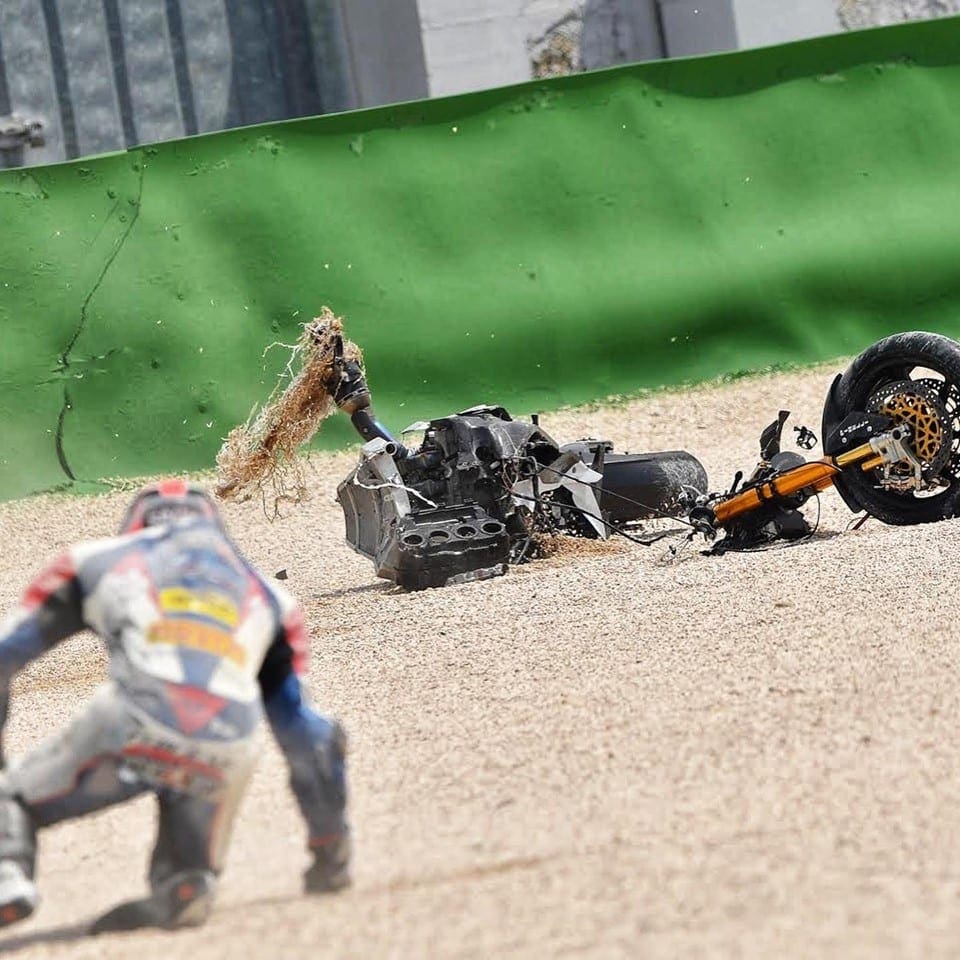 Here's the video, it's a bit long but worth a watch. When the crash happens (around the 6m 50s mark) you really get an idea of just how fast a superbike lets go when it decides it wants to go play with the gravel.