What do you reckon to this then? We've just spotted this custom Royal Enfield and we thought you should see it. Just look at the bloody thing.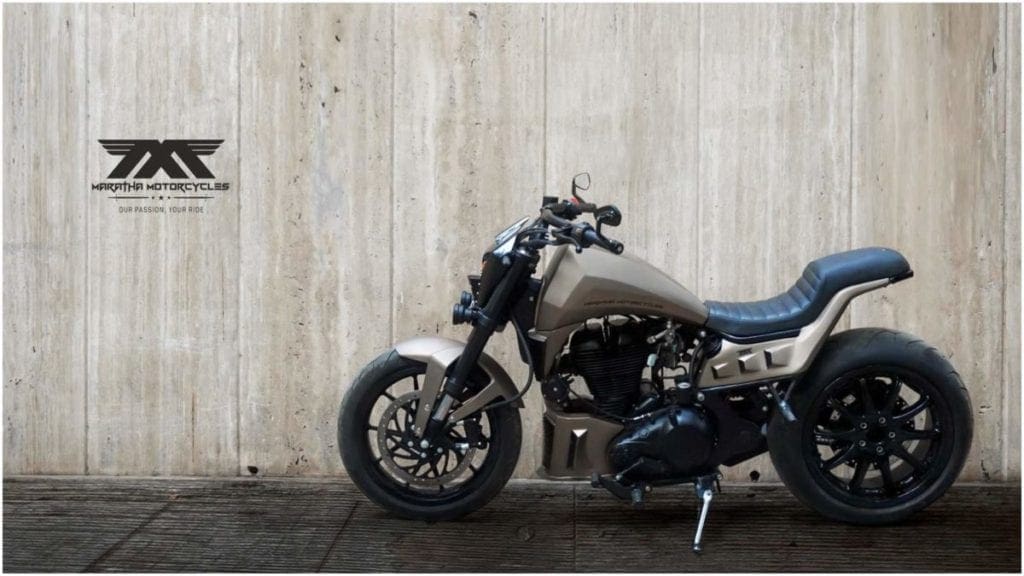 Created by Indian custom-house Maratha Motorcycles, the bikes been built from the bones of a Royal Enfield Classic/Bullet 500. Now there's no accounting for taste, but we can't quite understand why anyone would do this to a retro-styled Royal Enfield.
It's called the Asura (or the Devil). But as far as we're concerned, it's certainly not devilishly handsome. It's beige for starters. The work that's gone into it is pretty impressive though – as it looks nothing like the bike it's built from.
Alongside that beige bodywork, the front end has been kitted out with a weird-looking headlight. That's not all; it gets fully-customized handlebars, a new single-sided custom swingarm, bar-end mirrors, chunky custom rubber and a set of custom inverted forks up front and a monoshock at the rear. Interestingly, the bikes brake discs and exhaust system were both created by Maratha Motorcycles themselves. Fair play to them for that.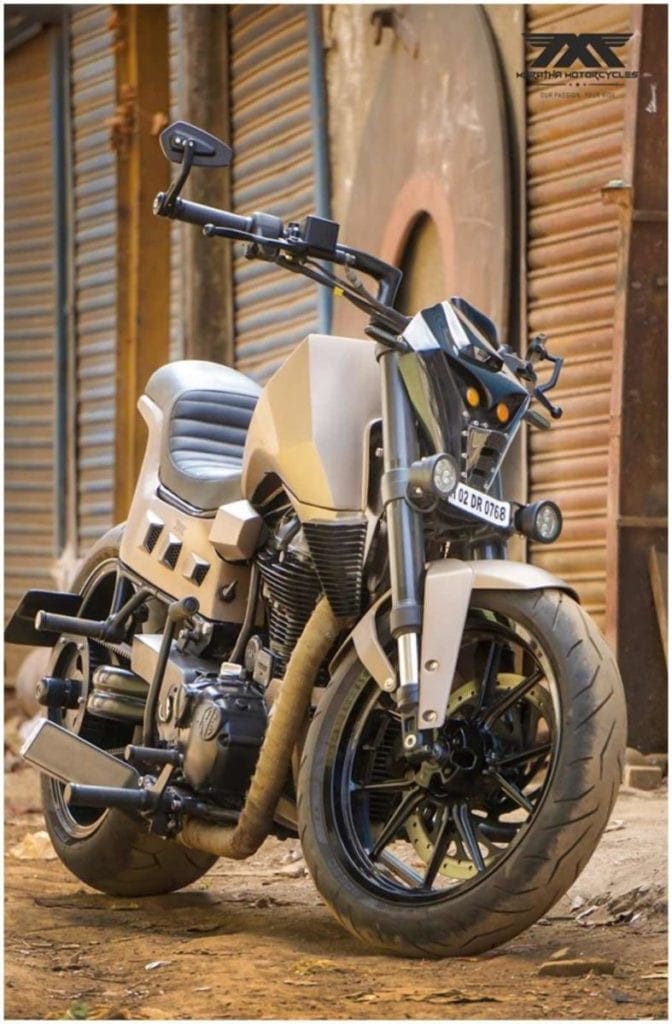 Thankfully, the custom house has made a couple of practical changes to help make the bike capable of covering some big miles in comfort – in the form of a massive 20-litre fuel tank, and high-density cushioning on the seat. It's also been converted to a belt drive, which is pretty cool – although it would seem that it's still powered by Royal Enfield venerable 500cc powerplant.
It might seem like we're being unfairly critical of the RE custom from Maratha Motorcycles – but at the end of the day, we all like what we like. And we definitely don't like the Asura. Someone out there will though. Maybe.