A leaked image has emerged which suggests that Yamaha's working on an all-new small capacity Tracer. And looking at the bike in its finished form, chances are we won't have to wait too much longer for the official reveal of the Japanese factory's learner-legal sport tourer.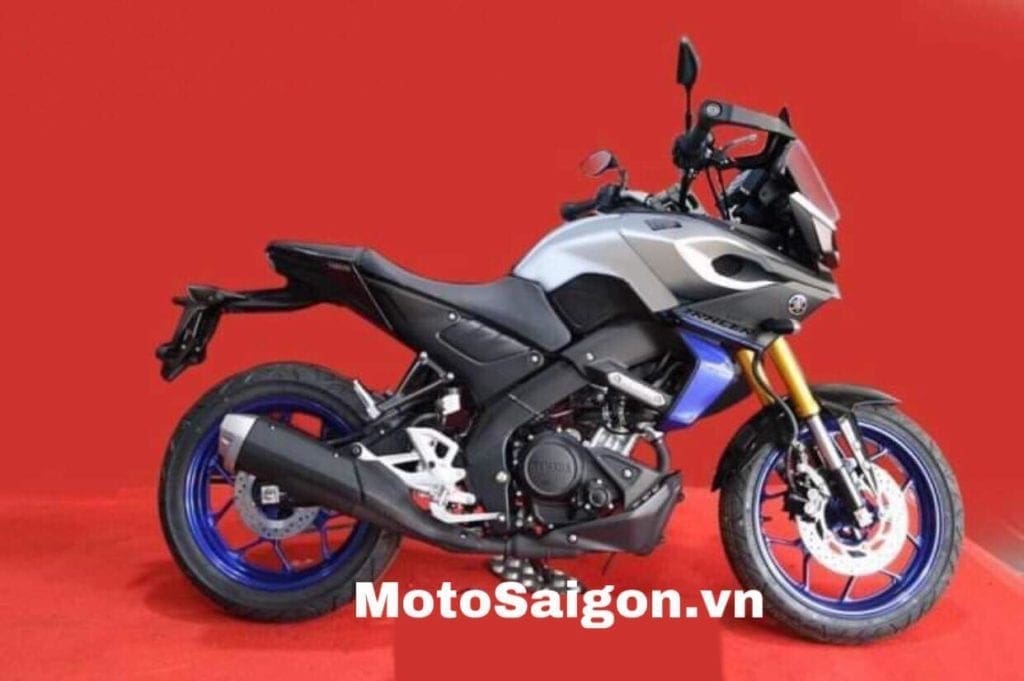 A spy shot is doing the rounds in Vietnam which shows Yamaha's latest small-capacity machine. And this time, it's a slimmed-down version of its hugely-successful Tracer 900 and 700 sport tourer. The snap's been crudely doctored to hide exactly where the bike's been captured on camera. But we can still glean a few bits of key information about the new bike.
Assuming its a 125cc bike for a minute, the new Tracer shares a surprising amount with the MT 125. As you would expect, it's built around the same chassis and it's powered by the same Deltabox power plant. There are differences though, including the addition of a taller screen and a set of higher handlebars.
Article continues below...
Advert
Article continues below...
Advert
Admittedly, there is no guarantee it will make it over to British shores – or if it is even a 125cc machine. With Yamaha ramping up its efforts to produce an eclectic mix of small capacity bikes for the ever expanding Asian market – there is a very good chance it could actually be powered by either a 150cc or 155cc engine. In fact, the Japanese factory is gearing up for the official launch of its neo-retro XSR 155 roadster later this month in Thailand – so your guess is as good as ours.
At this stage, that's about as much as we know about Yamaha's latest learner-legal machine. There's been no official information from the Japanese factory – but the Vietnamese are confident we won't have to wait too much longer to see it in the flesh.

Latest posts by Ross Mowbray
(see all)