Peter Hickman put in a record-breaking 136.415mph lap during the opening night of racing at the Ulster Grand Prix, to take the win in the Superbike race. And then he went on to win the Supersport race too.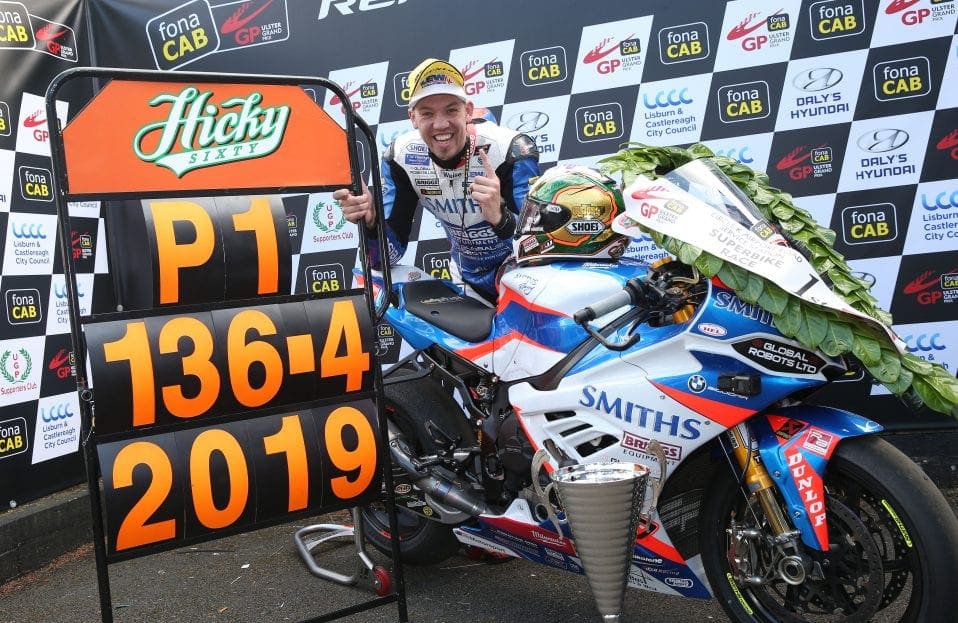 Hickman's having one hell of a season. And it was business as usual at the Ulster GP as he dominated the opening Superbike race – putting in a record-breaking 136.415mph lap to make the Ulster GP the fastest road race in the world once again. And the Lincolnshire rider didn't stop there – he took another win in the Supersport race after a race-long battle with Lee Johnston.
Away from Hickman's triumphs, Supertwin honours went to Paul Jordan, while Neil Kernohan and Michael Dokoupil took Lightweight and 125/Moto 3 victories respectively.
There's a seven-race schedule in place for tomorrow – but the weather forecast's looking a bit sketchy so there's a good chance rain could interrupt racing. Fingers crossed that's not the case.