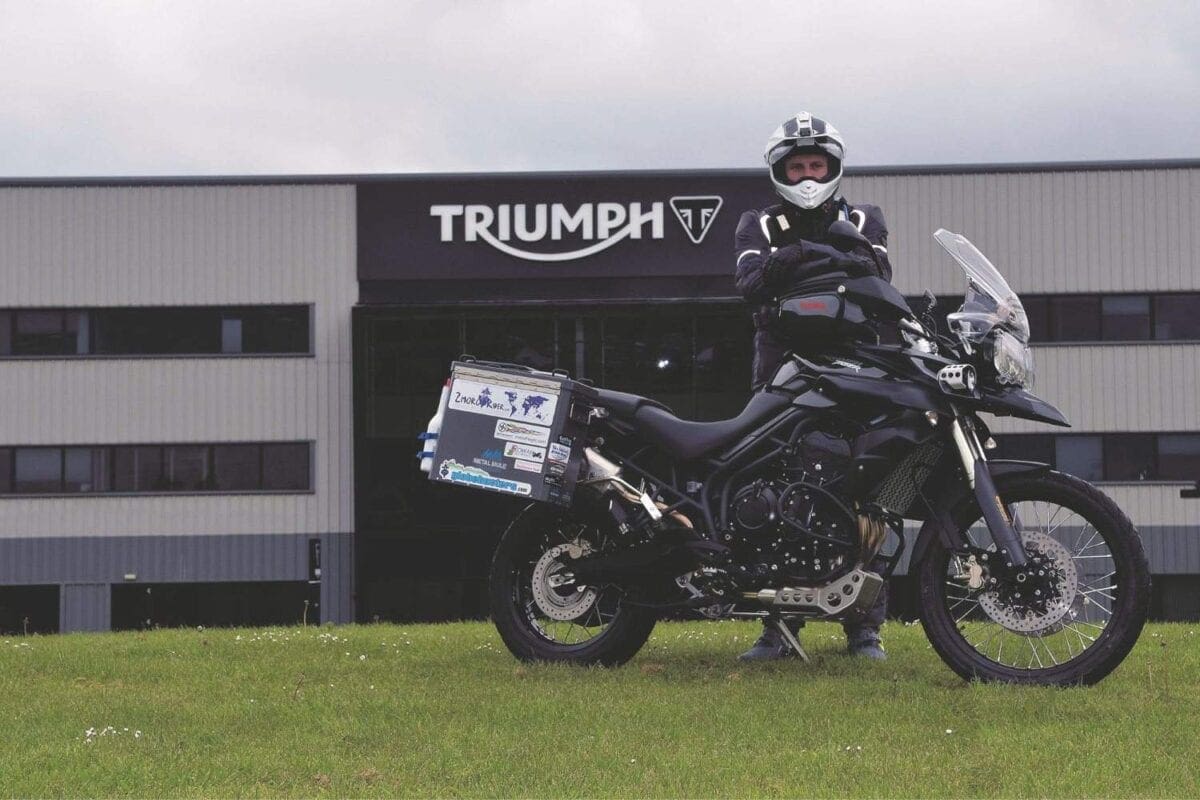 Twenty-two-year-old Rhys Lawrey left the Triumph motorcycle factory in Hinckley earlier today (Friday 2 May) to begin an epic record-breaking ride around the world.
Under the 2moroRider banner, Rhys plans to spend the next 12 months riding his Triumph Tiger 800 XC across six continents, travelling through 73 countries and covering 50,000 miles. When he returns in Spring 2015 he will be the youngest person to circumnavigate the world by motorcycle.
Heading down through Europe, Rhys will cross into central Asia, then ride through China and down to Bangkok. Next comes Australia, then New Zealand, followed by North, Central & South America, where his second world record attempt commences.
"The current Guinness World Record for the 'Most Consecutive Capital Cities Visited by Motorcycle' is five," comments Rhys. "I plan to visit 52 – demolishing the existing record and making it virtually impossible to beat!"
From America he crosses to Africa and then back to Europe, snaking up from Spain to Scandinavia and finally returning to London, via Cardiff, Belfast and Edinburgh.
While on the road, Rhys will be raising funds for the UK's leading youth charity, The Prince's Trust. Follow his progress and make a donation at www.2moroRider.com.