We've been telling you for months that Ducati's gearing up to release its new Panigale 959 and Streetfighter V4 this year – and now there's proof. The two bikes have been caught on camera while out testing in Italy, and aside from their paint jobs, they look ready to go.
www.facebook.com/fotocisa/videos/2151461511820667/" class="fb-xfbml-parse-ignore">

Ecco qui sul nostro Passo un video spia della nuova streetfighter v4 e forse una v2?Grazie @rinosheppard per il video?#fotocisa #passodellacisa #passocisa #moto #motociclisti #ride #rider #riders #bike #biker #spy #spycam #fotospia #ducati #streetfighter #instabiker #instabikers #bikersofinstagram #bestbike #instagram #motovloger #motovlog #ginocchioaterra

Opublikowany przez Fotocisa Środa, 7 sierpnia 2019
This isn't the first time we've seen the bikes in the flesh. They've been photographed while out testing earlier in the year – but it is the first video we've seen both of them out on the open road.
There's been lots of speculation about Ducati's new Streetfighter V4 – and at this stage, we can't confirm a great deal about what's going on underneath that stripped back exterior. It is essentially a naked Panigale V4 – with the addition of higher and wider handlebars and a new fairing. Chances are it'll be much the same as the V4 specification-wise, but there's been no confirmation from the Italian factory just yet.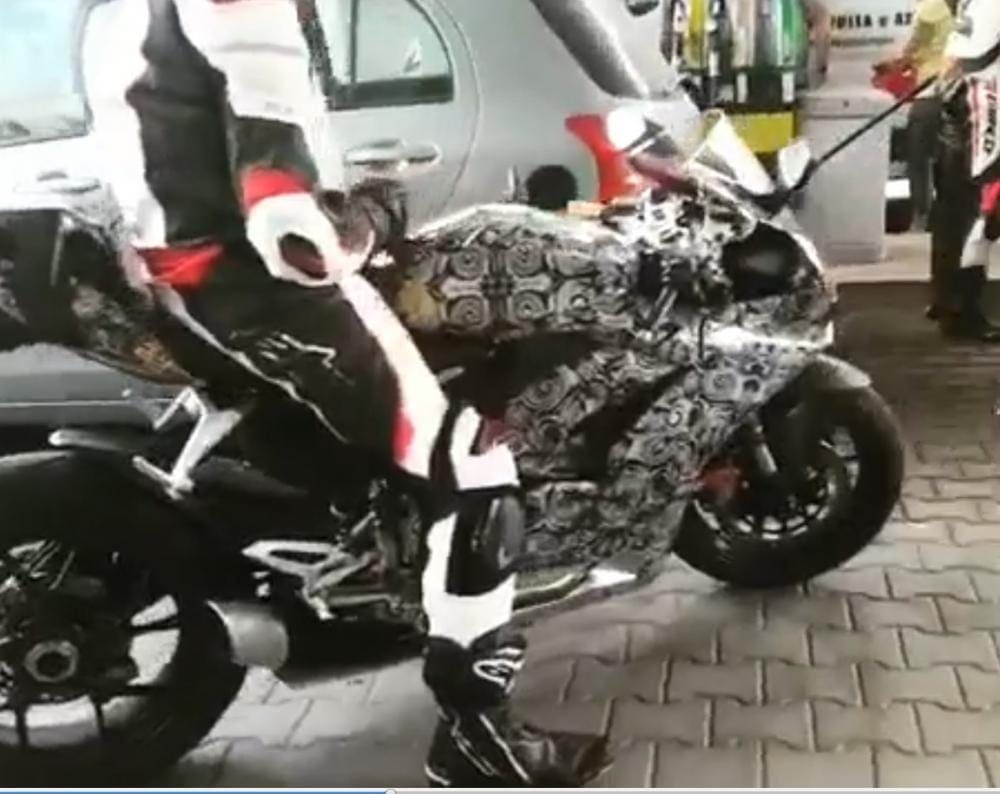 And that's not all. Alongside the new Streetfighter V4, the new Panigale 959 has been caught on film. Again, we don't know much about the smaller (and more affordable) Panigale just yet. Rumours suggest that the new 959 won't be powered by a V4 engine – and will instead be powered by a V2 unit. Beyond that, I'll likely share it's brakes, front forks, subframe, face and seat with its hot-to-trot Panigale V4 R track-weapon-sibling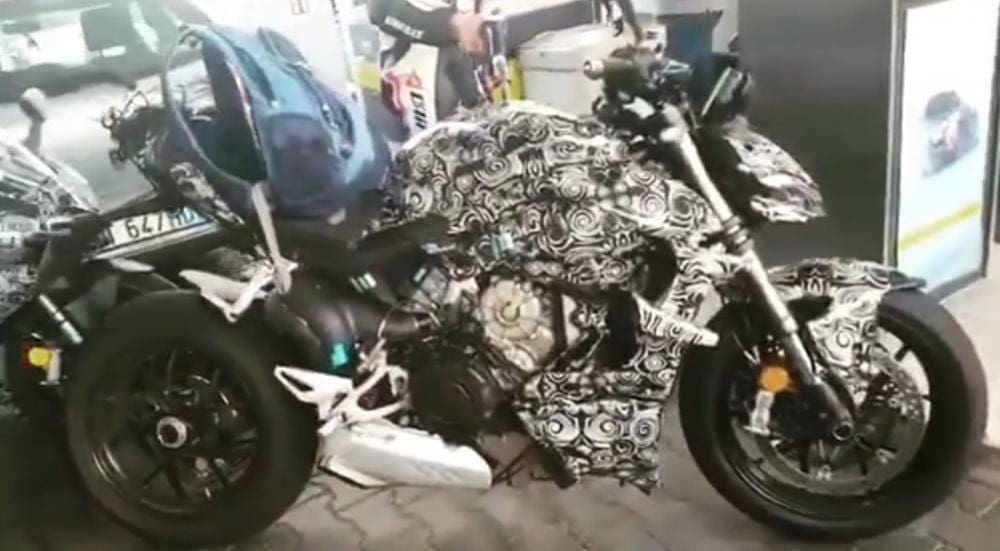 HERE'S OUR LATEST STORIES ABOUT THE TWO BIKES –