Saturday night's Classic TT practice didn't go ahead due to rain falling on the Mountain Course – and then the rescheduled practice on Sunday was cancelled due to a shortage of marshals.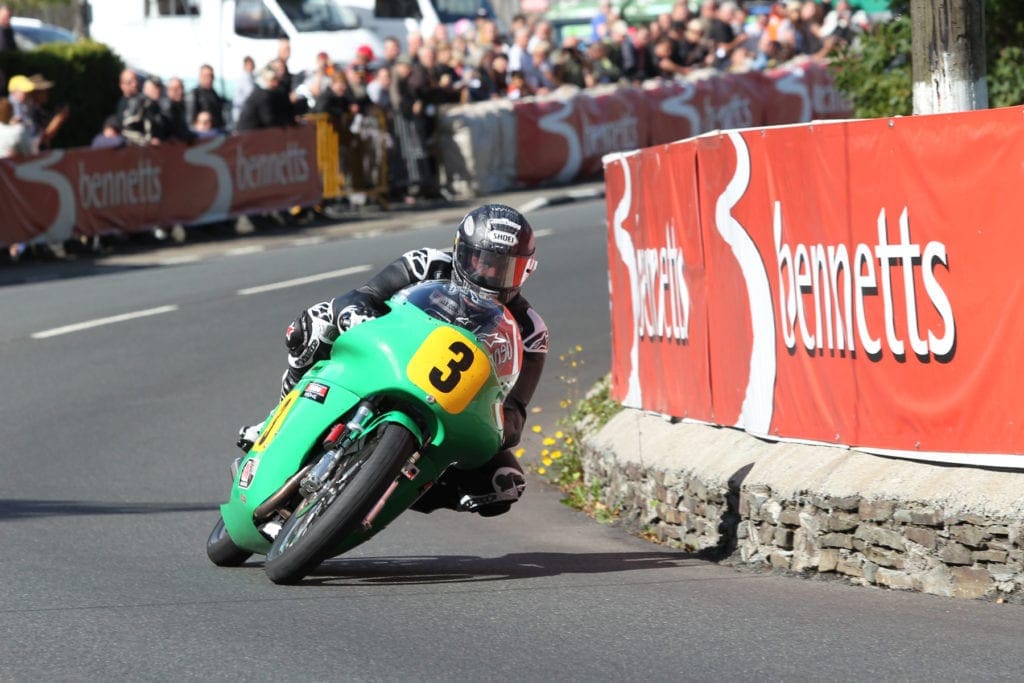 The opening sessions of the Classic TT were delayed on Saturday evening in order to move marshals around the course – and after a bit of schedule jiggling, rain fall meant the roads were deemed too wet for the action to run as intended. Race newcomers did undertake their speed controlled lap behind 23-time TT winner John McGuinness – but that was it.
The plan was to make up for the missed practice on Sunday, with TT organisers appealing for qualified marshals to sign on and help the practice sessions go ahead. But it didn't work – and Clerk of the Course Gary Thompson was forced to make an early call to cancel the session due to a lack of marshals.
Speaking about the weekend, Clerk of the Course Gary Thompson said: "The TTMA did an outstanding job yesterday (Saturday) to get marshals in place for last night's first qualifying session, and I am very grateful to all of the marshals that turned out last night. Although the start of the session was delayed because we had to move a number of Marshals around the TT Course, we were thwarted by a shower of rain which severely affected the west coast of the Island.
"Last night, I made the decision that we would use this afternoon to run a full qualifying session, but having reviewed the marshalling numbers for today, it is very clear we will be 80+ Marshals short of the manning levels required for the TT Course, which is significantly below the number that we require. What I don't want to do is close the road, get everyone in place, have everyone waiting and then find we can't hold the qualifying session; so we have decided to give everyone plenty of notice and cancel today's session and concentrate on getting marshal numbers in place for Monday night."
The action's set to kick off tonight, with roads scheduled to close at 6pm for the first qualifying session at 6.20pm – the Classic TT Superbikes/Lightweights and the MGP Senior/Juniors. It'll be followed by the Classic TT Seniors/Juniors and the MGP Lightweights/Ultra Lightweights at 7.15pm, before the MGP Newcomers get out at 7.45pm. Roads due to open all around the course at around 8.30pm (no later than 9pm).