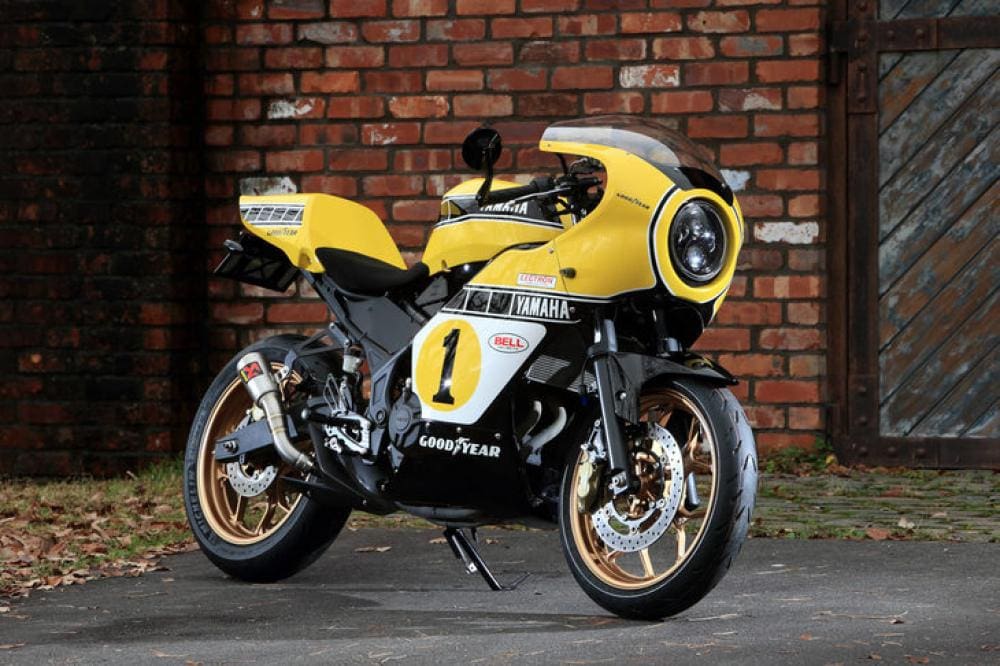 Check out this new fairing kit for the brilliant roadbike that turns the popular small Yam into something that looks like Kenny Robert's legendary YZR500 GP machine.
The Rocket kit is being sold by Californian company GG Retrofitz and costs $1,198 for the Race (track) version and $998 for the Street (road) set-up.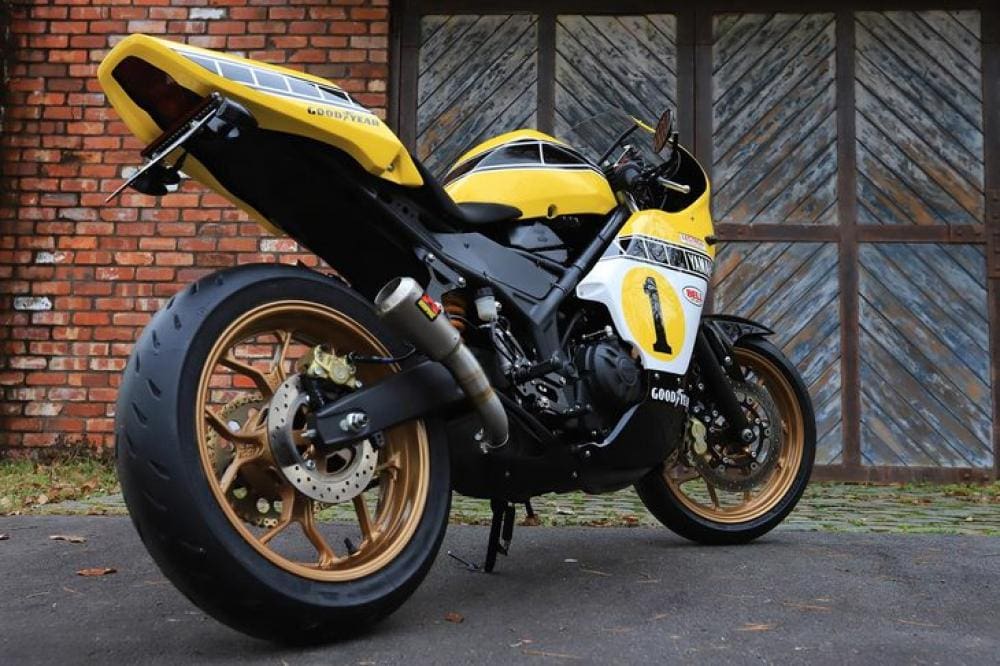 Fitting the kits is a simple bolt-and-go job with no modification needed to the motorcycle for the bodywork. With the road kit you get the headlight and mirrors and with both set-ups you need to fit the new handlebars.
The GG Retrofitz kits come in plain white, this bike photographed has been painted in Roberts' Yamaha North America colours by Japanese outfit, 9gate.
It looks the business, doesn't it?