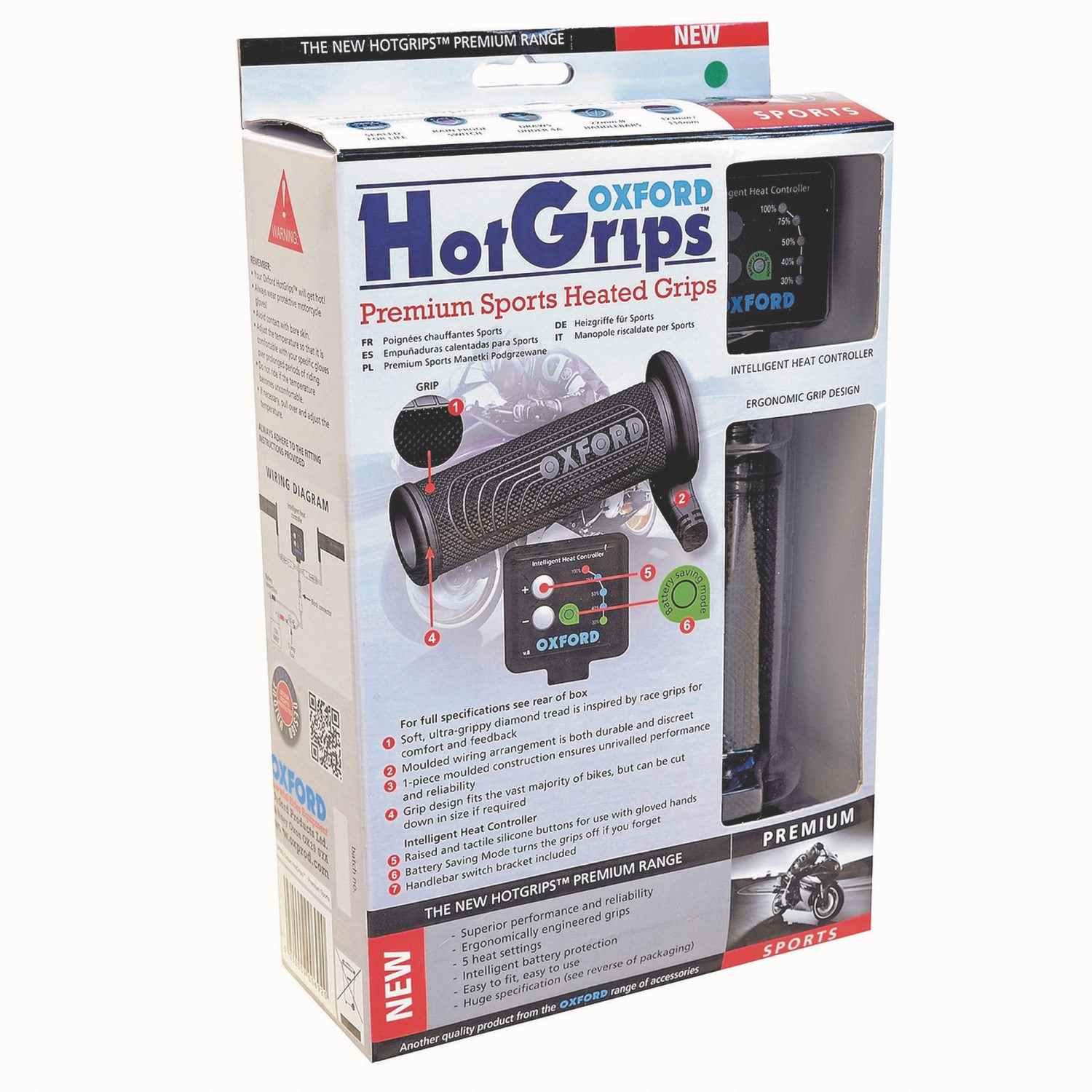 Tested by: Wayne Tempest RRP: £79.99 Info: www.oxprod.com
I hate riding my bike on cold winter  mornings for one reason – your hands  literally freeze. So, last winter I was so fed  up with the pain, I fitted some Oxford heated grips. The company claim that these  grips are really easy to fit, and most  importantly are intelligent enough to know  when you have left them on, so there's no  need to wire them through the ignition,  which sounded good to me.
I had a quick read through the  instructions, and sure enough it sounded  simple. I cut my old grips off with a Stanley  knife. Then I carried out a trial fitting of the  grips first, helping them into place with a  slight tap from a rubber mallet, to check  that I could position them where they  wouldn't interfere with the brake or clutch.
I then removed them, applied the  adhesive to the handlebars and refitted the  grips. Next, the wiring, which was quite  straightforward, as they wire directly to the  battery. The intelligent controller comes  with a bracket that fits directly to the left  handlebar bracket. I joined up the  connections and switched on, hoping for  the best.
It all worked first time, which for me is a  miracle!  I never believed that I'd ever be daft  enough to leave the grips on by mistake  after a journey, but guess what? The first  time I used them, I left them on! I  remembered while I was walking back to  my bike, expecting to find a flat battery, but  no – they'd turned themselves off and the  bike started first time.
Did they do their job of keeping my  hands warm? You bet they did.
The hottest I've ever needed to have  them was 70% power (there are five heat  settings) and that was on a cold, windy  day. The buttons on the rain-proof  controller are raised and easy to operate  with winter gloves.
I couldn't recommend these grips highly enough.