Ricky Zoom is a new animated series for pre-school kids – and the best bit about it. The main characters are all bikes.
The cartoon mixes action, comedy and adventure – telling the stories of Ricky Zoom, a small red rescue motorcycle and his friends, Loop, Scootio and DJ. Together they race on track, try out new stunts and go for ride outs together.
Distributed by Entertainment One (eOne), the studio behind Peppa Pig – and created by Emmy Award winner Alexander Bar, Ricky Zoom will debut in the UK on October 5th on Nick Jr. It'll then be show on Channel 5's Milkshake in May 2020.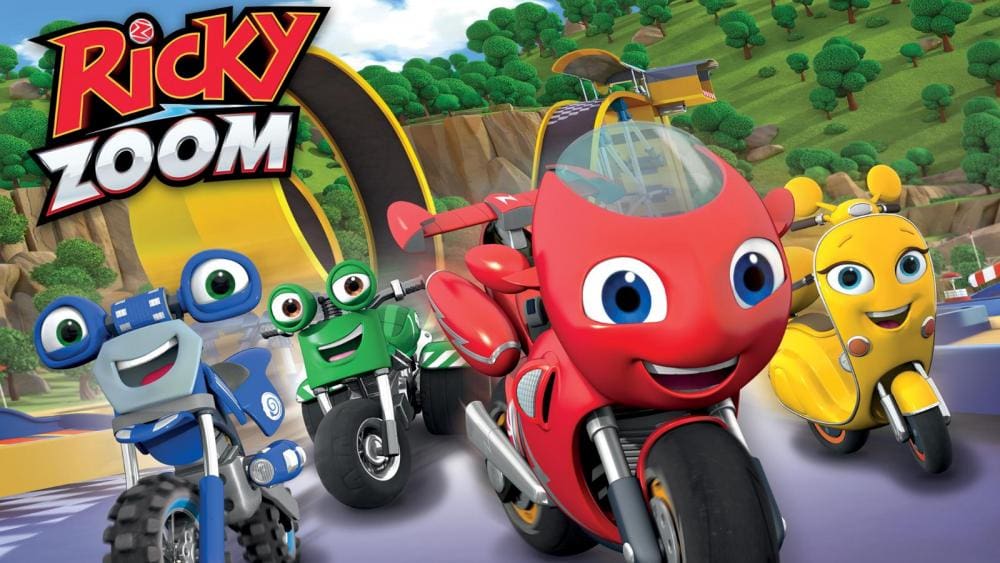 It's great to see motorcycling being show in a positive light on TV – especially to kids. Maybe Ricky Zoom could be the first step to getting a new generation of bikers on two wheels.