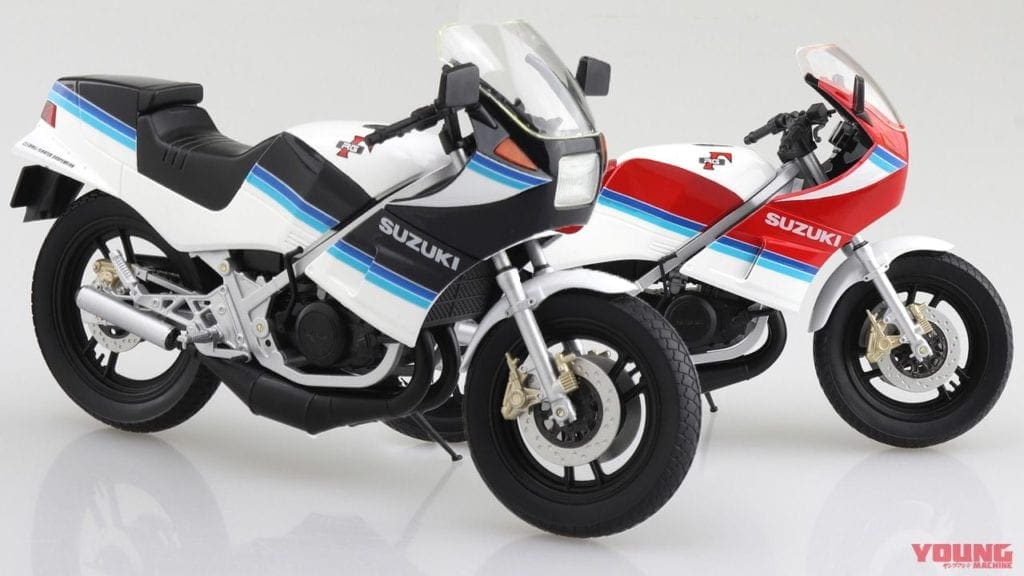 Yeah, it's only a model – but it's an exact model and it's going to be released in November so it's worth a look. Especially if you're a RG250 Gamma fan. We are.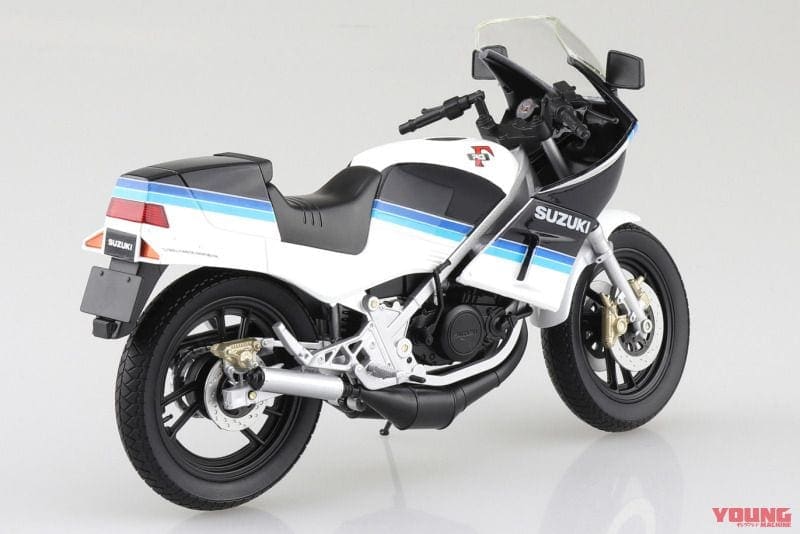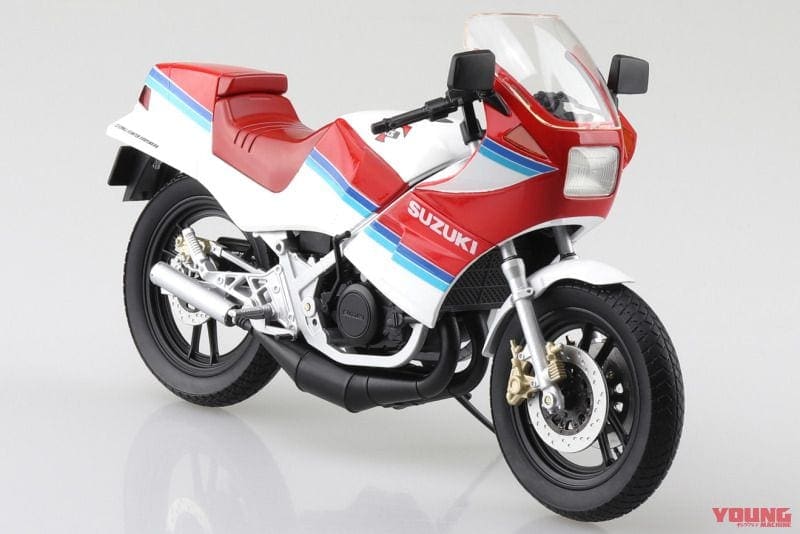 Available in either the 1983 Mark 1 model's blue and white or red and white colour schemes, the model is made by Qingdao Cultural Materials (they've made some great, accurate-perfect models of bikes and scooter over the years) and looks absolutely bang on in 1/12 scale.
No price is yet announced for the model, but you can find Qingdao Cultural Materials on Amazon, so it's going to be pretty straightforward to buy for the Gamma nut in your life (or for yourself, of course).
Cool.