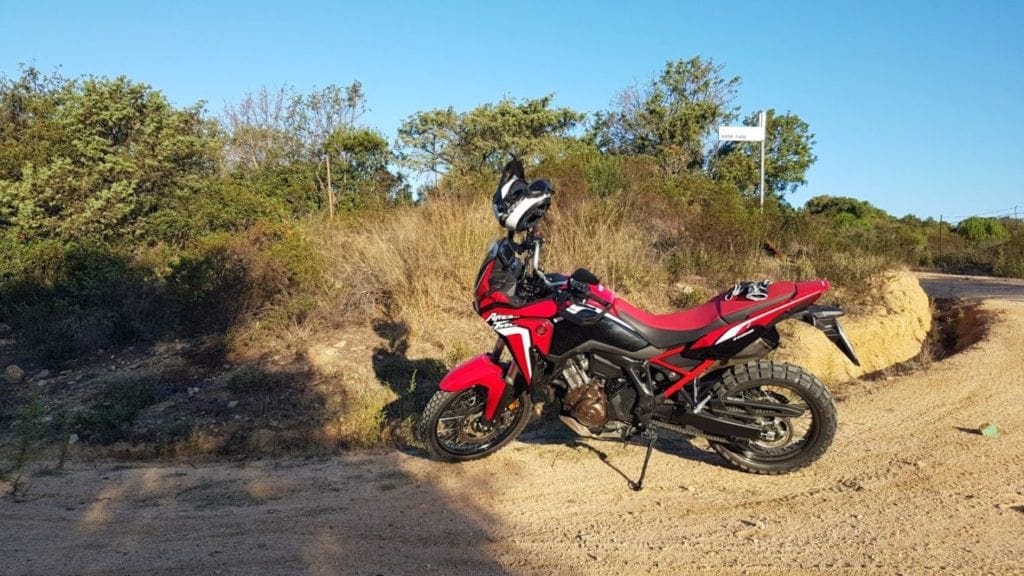 We're out in Sardinia, Italy for the launch of THREE new Honda Africa Twins. Yesterday we spent the day on the Africa Twin Adventure Sports with Showa semi-active suspension – but today we've been on the standard 2020 Honda Africa Twin and standard Adventure Sports.
We started the day by heading out in to the Sardinian countryside on the new, slimmer, lighter and more powerful Africa Twin. As with the Adventure Sports we were riding yesterday, the big news for 2020 is its new motor – which kicks out 100.5bhp and 77 lb-ft of torque.
Interestingly, there's been a slight shift of priorities for 2020 too – so while the Adventure Sports was previously Honda's hardcore off-roader, this time, the standard Africa Twin's the one that's ready to hit the trails.
The off-road section of the ride offered an excellent opportunity for us to see just how well the new AT handled the dirt. Quite often on launches you get to ride a 200 metre stretch of flat fire trail. Not today. Admittedly, it wasn't overly technical or tight, but with a mix of wide open trails, tight switchbacks, climbs and downhill sections across sand, gravel and rocks; we got a good chance to see the new Africa Twin in its natural environment.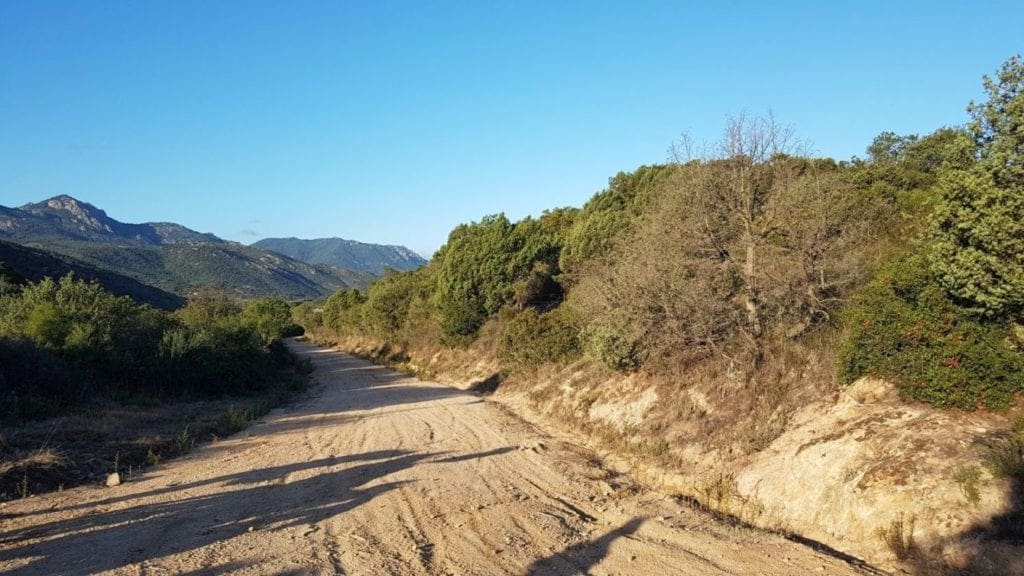 Off-road riders will be amazed
The Africa Twin's new 6-axis IMU was working overtime today. I'm no off-road god – but the electronics helped me push harder and harder as the day went on.
I had a couple of sketchy moments where it felt like the front end was going to wash out on loose gravel and sand and somehow I managed to stay up. If you're a serious off-road rider, you'll be amazed at what the bike's capable of doing. And if you're an average off-roader who likes to tackle the occasional trail, the Africa Twin will help you get a real wriggle on.
I split my time across the DCT and Manual versions of the bike today – tackling the 20 (odd) km off-road loop on each. I started on the DCT, and for the first time on the 2020 Honda Africa Twin, I was really quite impressed