Harley-Davidson has stopped production of its all new electric motorcycle after discovering an issue with the LiveWire's charging equipment. And it's advising owners not to charge theirs at home.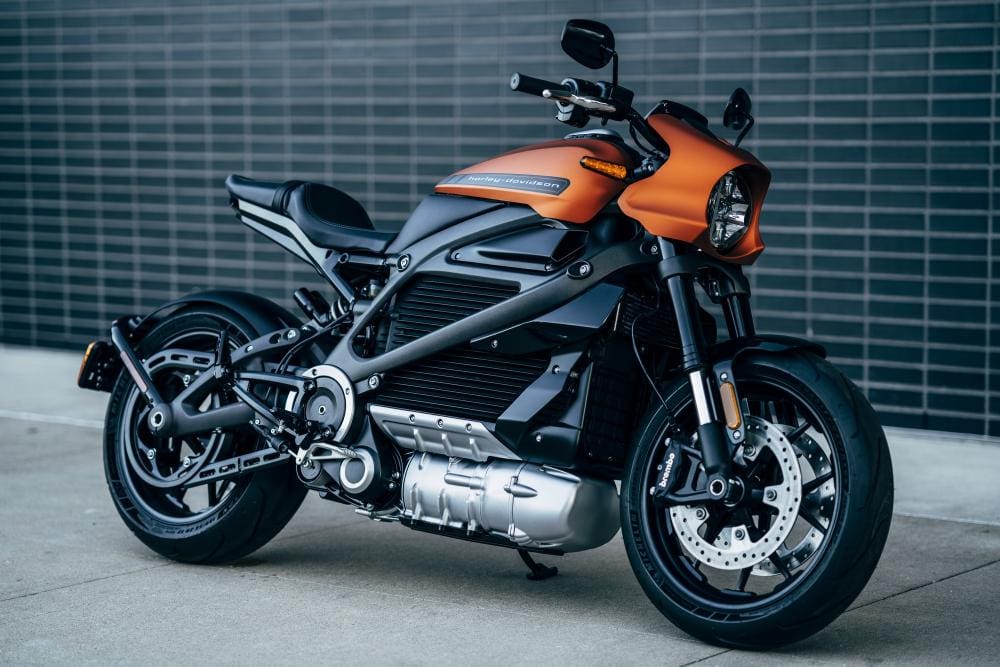 According to the Wall Street Journal – the Milwaukee based bike builder has suspended production of its new £30,000 electric motorcycle, while it undertakes testing to investigate the charging problem. Apparently the tests are going well, but H-D didn't say when production would resume.
In a statement, H-D said: "We recently discovered a non-standard condition during a final quality check; stopped production and deliveries; and began additional testing."
If you've just got your hands on the new LiveWire – don't worry, it's safe to ride. You'll just have to be careful about where you charge it. Harley's advising that you only use professional chargers, which are available at its dealerships, rather than standard electrical sockets at home.
It's a PR nightmare for H-D, and it'll be hoping to get the problem resolved as quickly as possible. As will punters who've splashed out close to £30,000 on the new electric machine.
For more information on the Harley-Davidson LiveWire, click HERE.