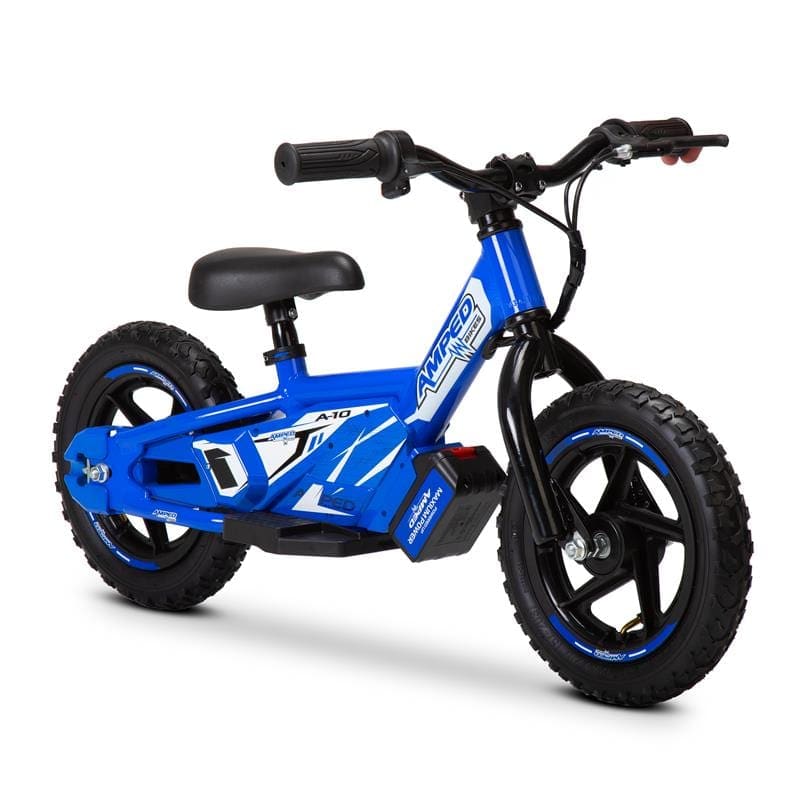 The new AMPED A10 electric cycle bridges the gap between standard balance bikes and motorcycles, offering the perfect way to introduce the skills of throttle control and balance to children aged from two to six years.
The AMPED A10 uses a 100W motor, powered by a 18V IBV Lithium battery, capable of a top speed of around 8-10mph with the motor producing 4.4ft-lb of torque.
According to AMPED, the pace of the A10 is around the same as that of a fast walk so it's manageable for supervising parents to keep up with the kids as they learn.
The A10 weighs in at just 8.6kg, has a small-person, user-friendly seat height of 400mm and charging takes between five and six hours between rides.
Available in a variety of popular colours including red, blue, green, pink and black at a recommended retail price of £399.00 including VAT.
For product and stockist information visit www.dualways.com