At the world premier event, Claudio Domenicali has just announced the new Panigale V2.
Looking very similar to the company's V4, the small Panigale apes it's bigger brother from the new-look face to the tiny seat unit.
Domenicali said: "This is one of the most compact sportsbikes that we have in the Ducati family. This product is based on the most update Superquadro engine, the two-cylinder engine is the perfect for the road and fun on the track."
The Panigale V2 makes 155bhp @ 10,750 and 104Nm of torque @ 9000rpm. It's dripping in Ducati's Safety tech with cornering ABS and DTC for optimum grip at the rear wheel.
The Panigale V2 comes with DTC Evo 2 which features Ducati's new predictive strategy (think of it as smarter traction control combined with better electronic brains monitoring lean angle and suspension performance). It is claimed to be able to deliver better grip through limiting the bike's output in a way that's 25% better than on the current small Panigale – according to Ducati.
Domenicali added: "By getting the engine and the suspension working better together you get out of the corner in a much better way, more predictable.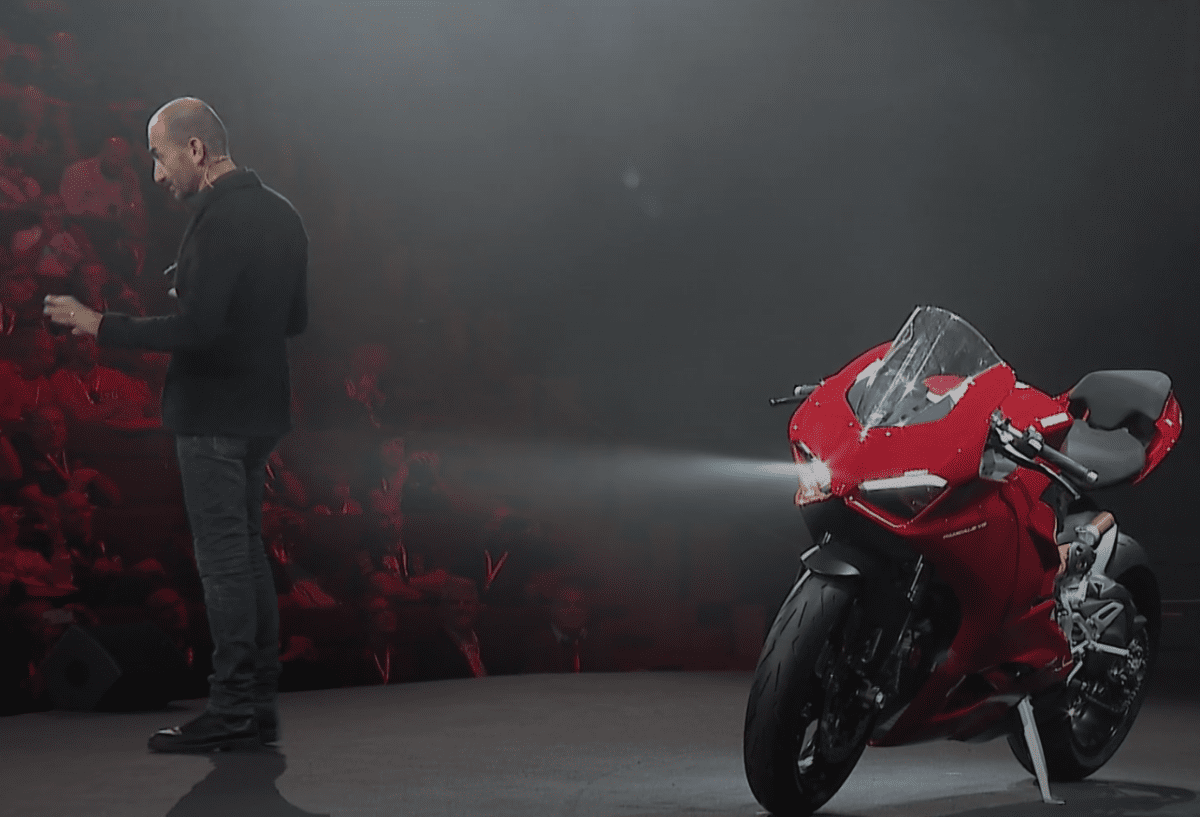 "The bike has been specially made for road use but with the performance and the 176kg dry weight that makes it the perfect product for the young generation. This is the right product for them to have fun with on track too."
Price-wise the bike will cost Euro 17,990 (£15,558).