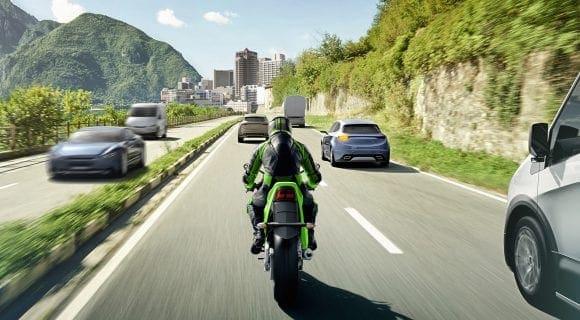 Kawasaki Heavy Industries, Ltd has announced that the advanced rider assistance system developed by the Bosch company is to be included in future Kawasaki motorcycles – a first for a Japanese motorcycle manufacturer. No date has yet been given by Kawasaki for when this system will actually appear on production bikes, but rumours suggest that it will first happen on road-going motorcycles in 2021.
Bosch's Advanced Rider Assistance System is composed of three elements: ACC (adaptive cruise control), forward collision warning and blind spot protection. These form a comprehensive system for motorcycle safety and feature the same ADAS (advanced driver assistance system) technology used in automobiles. The underlying technology in this cutting-edge system is Bosch's radar sensor, brake system, engine management system and HMI (human machine interface), which all work together to boost safety and comfort for motorcycle riders.
In-house accident research by Bosch has shown that advanced rider assistance systems can prevent one in seven motorcycle accidents. This is thanks to the assistance system's electronics constantly monitoring the motorcycle's surroundings and responding to potentially dangerous situations faster than humans can react.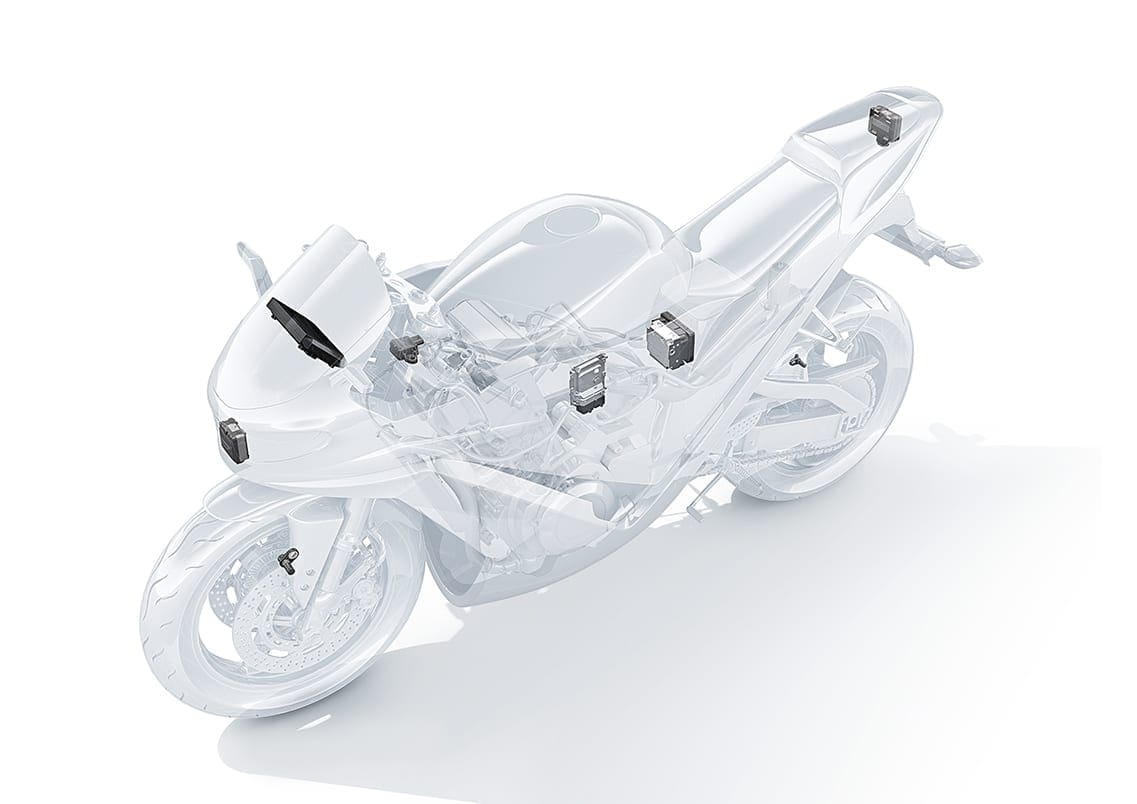 Geoff Liersch, President of the Bosch Two-Wheeler and Powersports Business Unit said: "Bosch continues to make riding safer, more efficient and fun around the world, and we are honored to supply Kawasaki as first Japanese manufacturer, with the complete advanced rider assistance systems."
Yuji Horiuchi, President of the Motorcycle & Engine Company in Kawasaki Heavy Industries, Ltd. added: "We are glad to announce that our motorcycle will be equipped with Bosch's advanced rider assistance systems, which gives more safety and comfort to riders. With the support of these systems, we are confident that Kawasaki can offer 'Fun and Rewarding to Control' to even more riders."
Advanced Rider Assistance System features:
ACC (adaptive cruise control)
Riding in heavy traffic and maintaining the correct following distance to the car in front takes a great deal of concentration and can be strenuous for the rider. ACC adjusts the vehicle speed to the flow of traffic and maintains the necessary safe following distance. This can be effective in preventing rear-end collisions caused by insufficient distance to the vehicle in front. And not only does ACC offer riders more convenience, it also allows them to concentrate more on the road, particularly in high-density traffic.
Forward collision warning
Bosch has developed a collision warning function for motorcycles to reduce the risk of rear-end collisions and to mitigate the potential consequences. If the system detects that another vehicle is dangerously close and the rider does not reac