We're out in Portugal for the launch of the new Yamaha TMAX for 2020 – and we've just got back from a full day's riding on the top of the line TMAX Tech MAX. And to give you the inside scoop on the new machine, here's our (very brief) first riding impressions…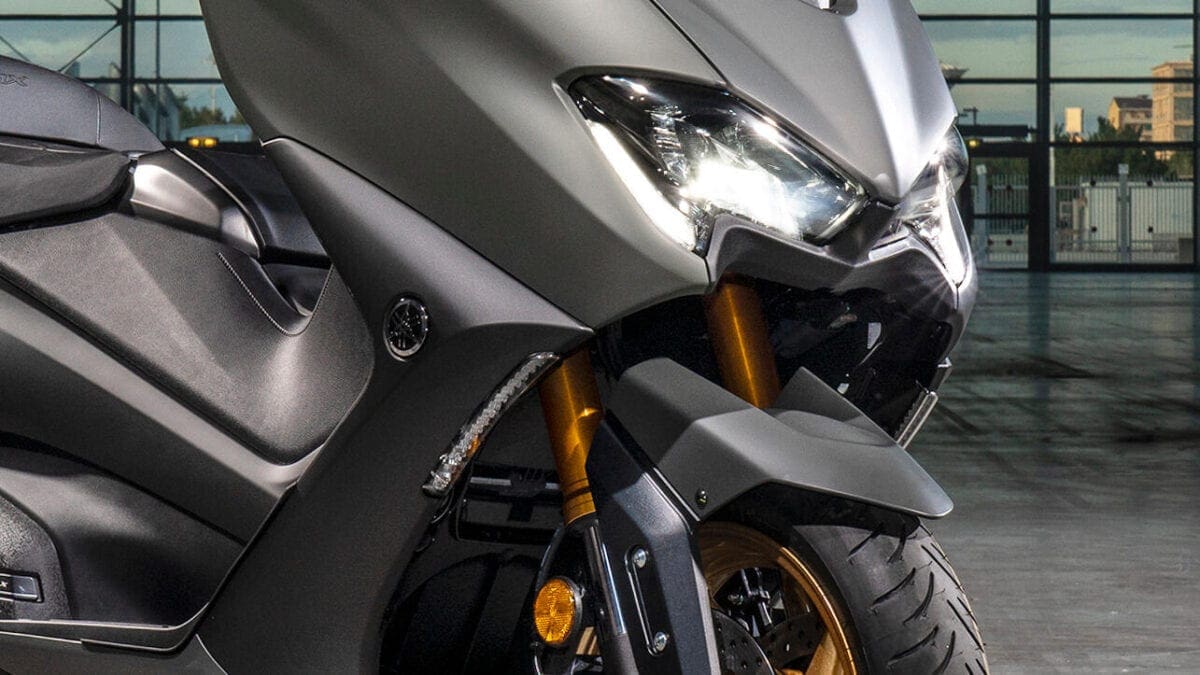 Just for context, the new Tech Max is much the same as the standard machine, but comes bundled with a bunch of extra kit – including rider modes, heated seats and grips and an electric screen. And it also gets adjustable suspension at the rear.
Admittedly, it comes with a price tag to suit – and will cost £11,649 – which is around £1500 more than the standard machine. But Yamaha's confident it's worth every penny – and after a day in the seat, I'm inclined to agree. Those heated grips were a god send when the weather took a turn for the worse. Interestingly, Yamaha sells a significant amount more of its higher spec TMAX's than the bog standard machine, so it's clear people want the kit and are happy to pay for it, so that's what they've done.
Ok, so at first glance the 2020 TMAX's might not look all that different from the previous generation machines. And there's a reason for that. You don't fix what's not broken. Yamaha told us it's focused on evolution not revolution. But with a new, more powerful engine, a tweaked front end and upgraded suspension – there's enough going on to be excited about.
Today we've really put the new TMAX Tech Max through its paces, taking on tight twisties, town traffic and some wide open motorways. We've done it all – and it's taken the lot in its stride. It is incredibly easy to ride and despite its fairly hefty size and weight it's incredibly agile – even at low speeds.
The day started off fairly steady, as after a heavy downpour last night the roads were still pretty damp. But it offered the perfect chance to see how well it handled when the conditions were far from favourable. It performed superbly – no slips and slides, just solid, reassuring grip that inspires confidence. And after all, if you're going to be riding in the UK – you're definitely going encounter your fair share wet tarmac. Rest assured – the TMAX can handle it.