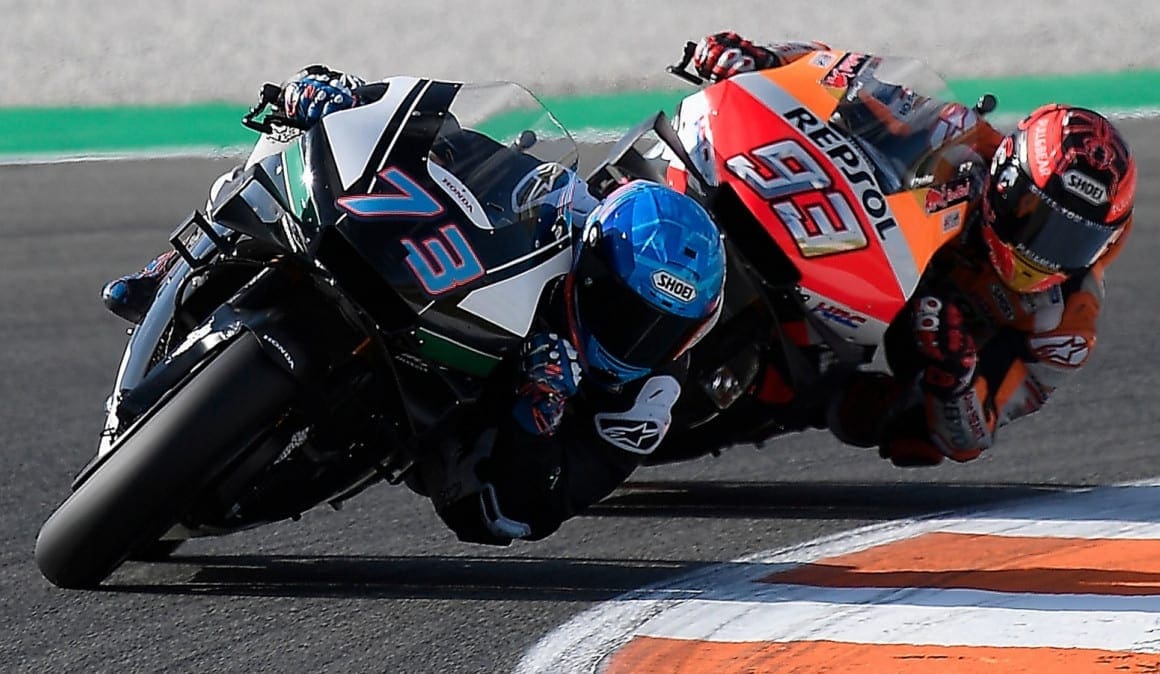 On only his second day as a MotoGP rider, Alex Marquez played follow-my-leader on track with big brother Marc and said he: 'has several things to learn'
No crash and six tenths of a second off his lap times might have seemed like all the indication the world needed that Alex Marquez was getting to grips with his factory Honda MotoGP machine, but for a period of time in that Day 2 of the Valencia test school was definitely in – courtesy of 8-time World Champion brother Marc.
Here's what the newest Marquez in MotoGP said after his first two days of testing in Spain:
"Yesterday I made a mistake as soon as I left the pits and today it is clear that I have pushed, but we have been more careful with low temperatures and so you know the motorcycle a little more. It is clear that we will have to look for limits and that the falls will come.
"Today, luckily, there has been no fall on my part, but of course they will arrive, because it enters into work and treatment. "
"The Jerez MotoGP test is about us deciding which motorcycle I will ride, but the most important thing is that I will be with my team one hundred percent and that we will begin to know each other and take steps forward, but the goal is to improve.
"You have to keep understanding this bike and adapt to the style I have to do in MotoGP and go around concentrated, to understand things and try to be closer and closer ".