This year the Dakar Rally is heading to Saudi Arabia for the first time. And ahead of the racing kicking off in less than two months' time – here's the full breakdown of all 12 stages for the 2020 version of the iconic rally raid.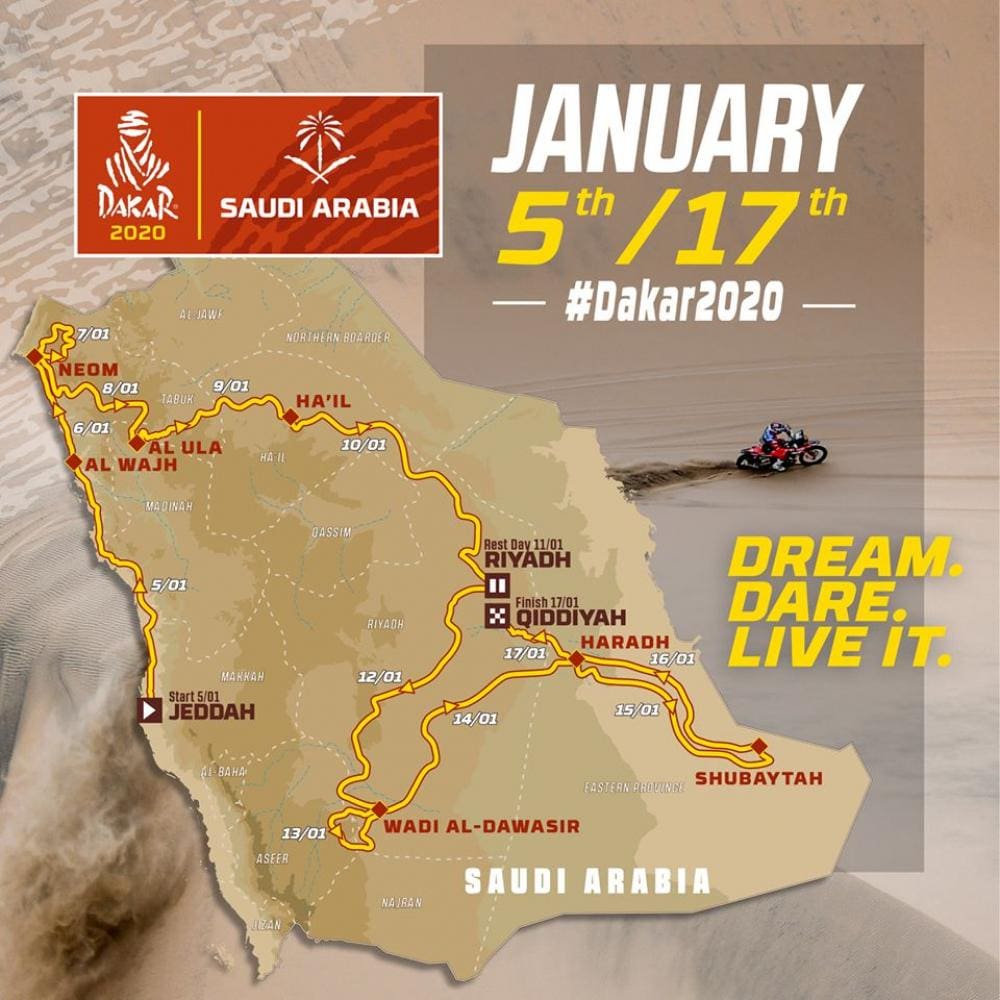 The 42nd edition of the iconic off-road race begins in Jeddah on 5 January 2020 and will end 12 stages later on 17 January, in Qiddiyah, near the Saudi Arabian capital of Riyadh. Covering close to 8,000 km – the first half of the race will take riders through a maze of tracks, while the second part of the race will see some big desert landscapes and spectacular sand dunes.
There are a few big changes for 2020 too. There are new roadbooks, which will be distributed a few minutes before the start of the timed sector – and a new 'Super Marathon' stage (for the best riders), which allows them only 10 minutes to work on their bikes.
Watching some sun soaked desert riding from the sofa sounds like the perfect antidote to a dark and dismal British winter. For more information on the Dakar 2020, click HERE.