Tacita's gearing up to debut its new T-Race Rally electric off-roader at next month's Dakar Rally. And it'll be racing – just not in the main event.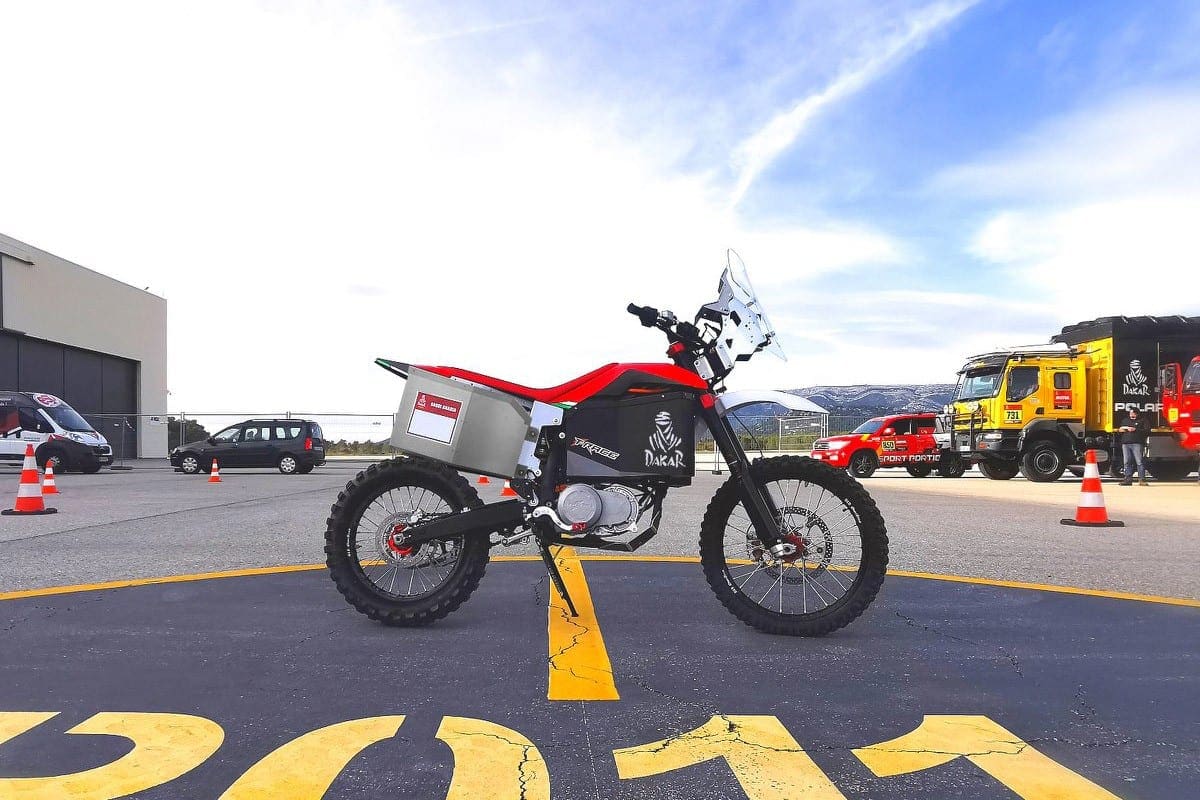 Tacita is ready to launch a new rally-raid ready off-roader – and it's heading out to Saudi Arabia for the Dakar Rally next month. It'll be unveiled on the January 4 in Jeddah and will follow the rally throughout its duration with a specially built solar-powered trailer.
Then the Italian Tacita T-Race Rally will get involved in the action on the last day of the rally – for the Qiddiyah Grand Prix, which is a separate 20 km (12.4 mile) stage which has no impact on the main event.
Speaking about the news, Pierpaolo Rigo, TACITA co-founder said: "A.S.O is encouraging the participation of hybrid and full electric vehicles on the Dakar and we took the challenge. We are working on the T-Race Rally Dakar 2020 that will be able to tackle the toughest rally in the world. We are delighted to have such a great opportunity. We were in 2012 the first electric motorcycle ever to race an African rally at the Merzouga Rally, and after these years of continuous research and development, we are ready for the Dakar. We invite all rally enthusiasts to visit us at the Jeddah Dakar Village, on every Bivouac or at the final Qiddiyah Grand Prix to come test our TACITA T-Race Rally 2020 and see our mobile solar-powered trailer, the TACITA T-Station."
David Castera, Dakar Race Director added: "We are happy about the Rally Raid future, and we know that Alternative Energies will be part of it. The TACITA project and its full electric rally bike is a main development axis. And we are glad to welcome and promote this bike and this team at the start of our first Saudian Dakar in January 2020."
At this stage, we've not seen any official specification for Tacita's latest creation – but the current machines in the line-up have 59bhp on tap and energy storage of 18 kilowatt-hours. That means they're good for around 125 miles of fairly steady riding – and at full throttle it'll return around a quarter of that.
Ok, so finishing 12 miles of a 4,881-mile rally isn't really much to shout about – and it's clear we're still a way off electric bikes being able to cover up to 560 miles a day, but it still looks like a decent bit of kit and Tacita are clearly serious about its potential as a racer.