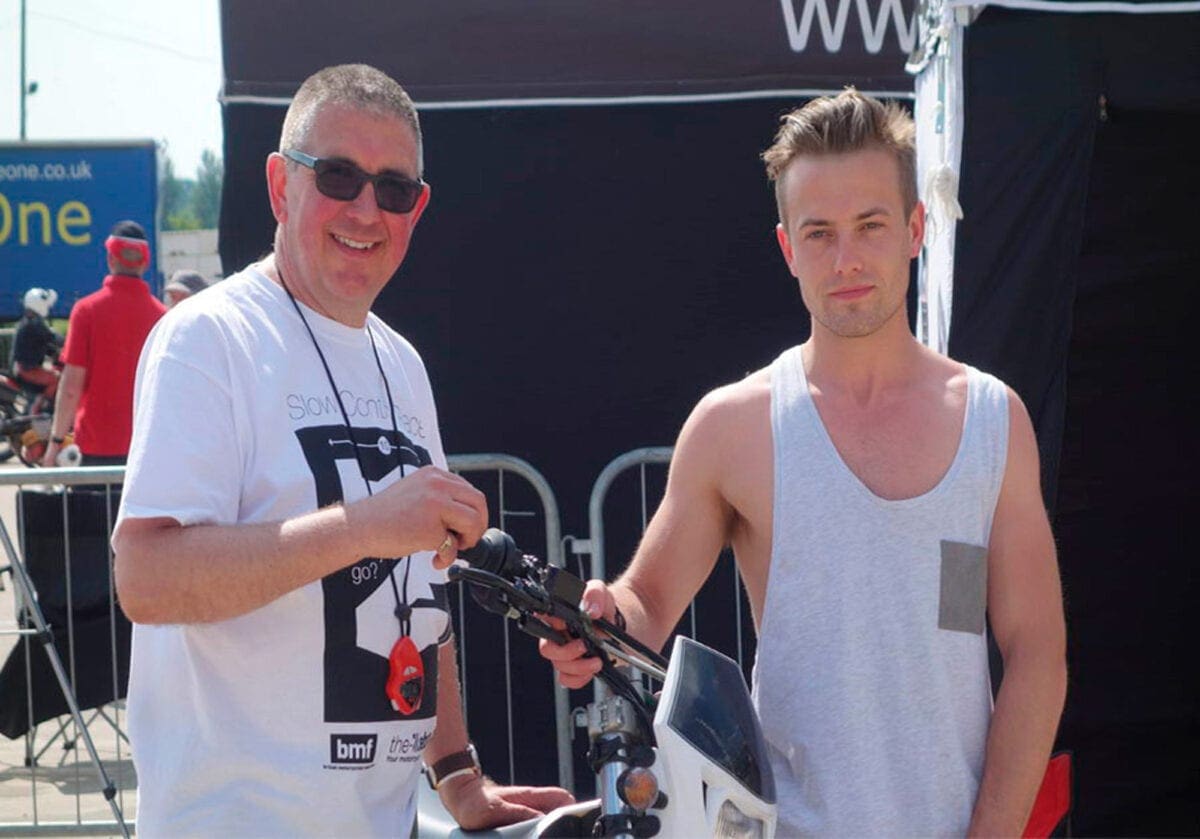 Student James Fisher snatched the £100 cash prize at the BMF/Zebra slow control race at the May 2014 BMF show. He beat his nearest rival by 16 seconds and then went on to beat his own record.
Two riders had notched up rides of 57 seconds on Saturday and it looked like that time was going to be unbeaten until Fisher smashed it with 1 minute 13 seconds.
Invited back to convince disbelievers, he managed just short of 1 minute 22 seconds. He then did an exhibition ride, trying to break two minutes, notching up nearly 1 minute 55 seconds. The video camera was still running…
Fisher said: "When I was a kid I raced go-karts but it became too expensive so I packed it in when I was 12 and got a trials bike. I have not been on a trials bike for ages – I have one in the garage but it needs a new engine." He rushed off with his £100 cash prize to snap up some last-minute bargains from the stalls.
Harder than it looks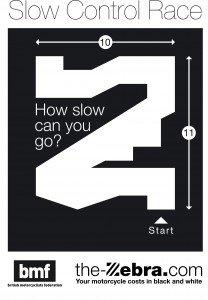 A total of 93 people had a go at the slow race, with just one in four (25%) of them finishing. Only 23 riders were able to ride the Z-shaped course without crossing the perimeter line or putting their feet down.
The 93 riders had 133 attempts at the course, resulting in 29 completed rides – just 22% of rides were successful.