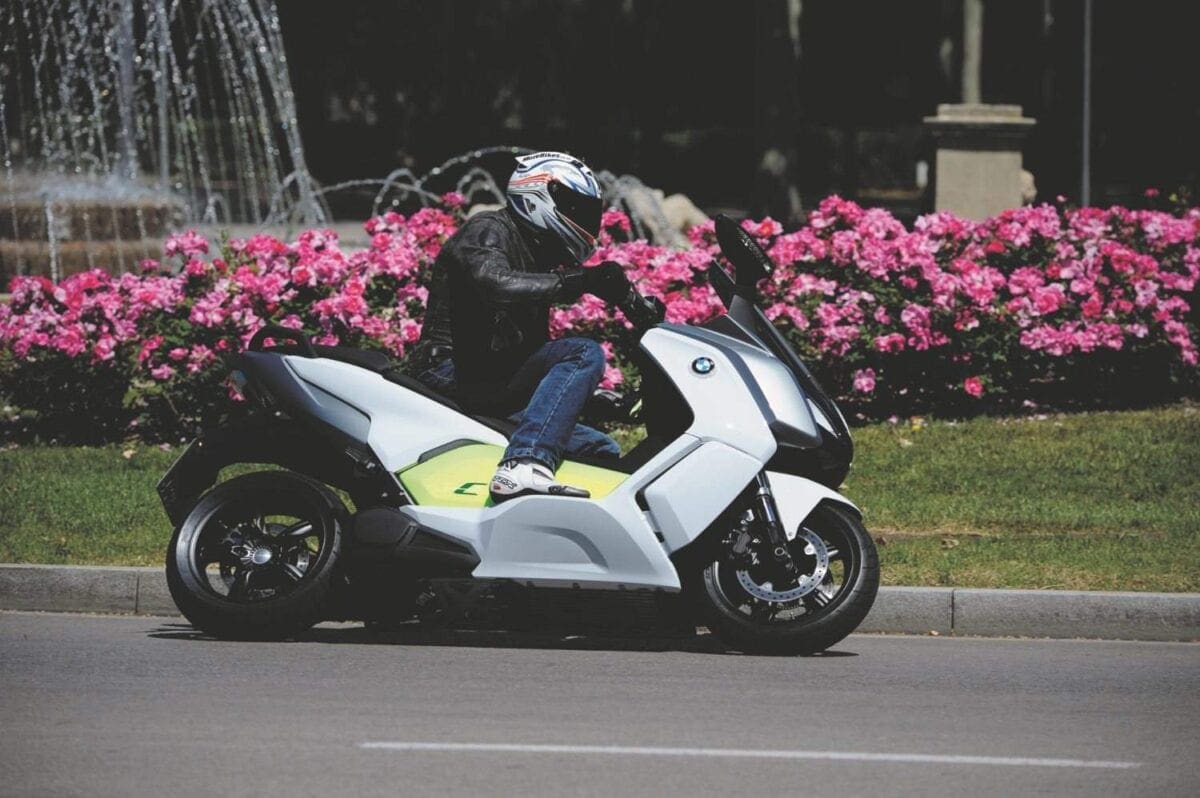 Tested by Bruce Wilson
It'll do 75mph, has a range of over 60 miles and takes just four hours to charge from flat.
This is the BMW C Evolution. From a distance it looks like any other maxi-scoot, but it's powered by batteries. Three of them, to be precise. BMW broke the ice on the zero-emissions concept three years ago, with a prototype released for test the following year at the 2012 Olympics. But this final production version is in another league to any previous incarnations, making the grade as the most sophisticated electric scooter to ever go into mass production.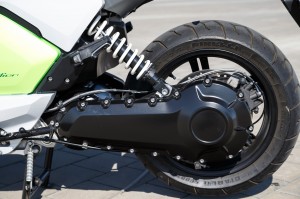 Tell me about the engine
This scooter slots into BMW Group's sustainability strategy, meaning the C Evolution's been privy to synergies in development with BMW Automobile's 'I' endeavours – the sophisticated i3 electric car being released last year. In fact, it shares the same type of battery as the four-wheeler, only housing five modules less. On the C Evolution, the three cells are caged together within a super-toughened aluminium casing, ensuring none of the 36 prismatic lithium-ion cells can cause any harm in the event of a malfunction or accident. So well-built is the housing – which also doubles as a hybrid monocoque-type frame to which the swingarm and headstock mount – that it has met the ISO26262 standard for functional safety and ECE R100 standard governing high-voltage safety – the first electric two-wheeler to do so. But it's not just safety which sets the C-Evolution apart; it's the level of tech on-board.
Turn the key and the large graphical dash comes to life. There's an e-power reading on the right showing how much power you're taking from the battery when you're on the throttle, whilst on the left you get the regenerative measure, showing the charge that's being put back into the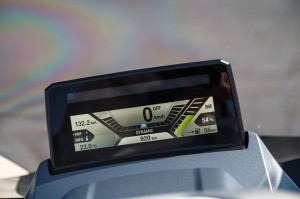 battery as you coast along. The power's recouped by the electric motor's generator which automatically applies drag torque to the rear wheel whilst coasting or when the brakes are applied – giving a similar feel to engine braking – and converting kinetic energy into an electrical charge. The degree of regen is governed by your preferred rider mode, each of which are calibrated differently. The C-Evolution has four modes: Sail; Dynamic; Road and Eco. You toggle through them by holding the mode button on the right bar, in turn highlighting your displayed option.