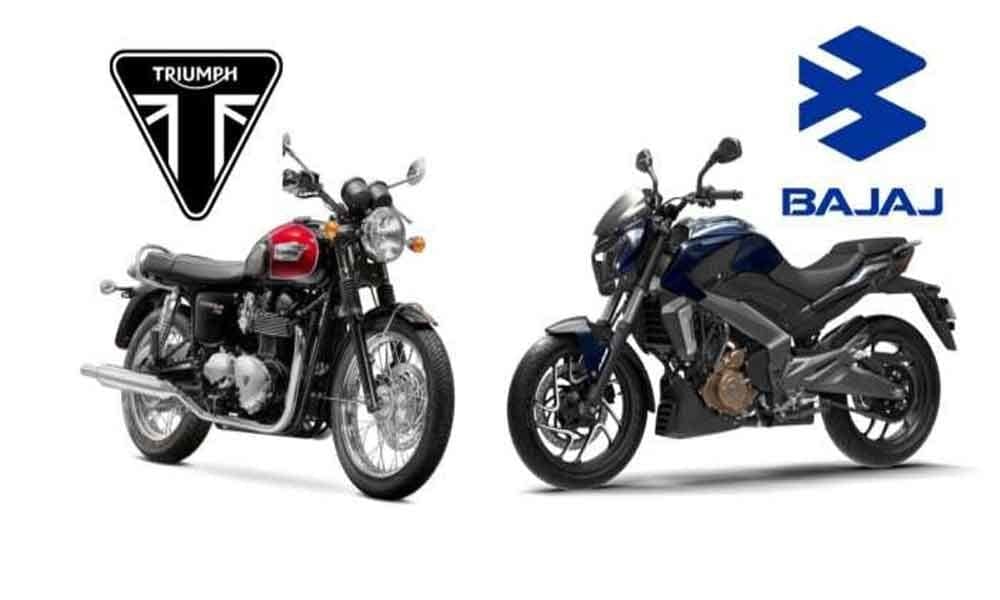 More details are emerging, this time from France, of the ins and outs of the recent merger of Triumph Motorcycles and Indian bike builder Bajaj.
The two companies announced last week that they were pooling ideas, designs and manufacturing to come up with a series of small-to-middleweight motorcycles, ranging in size from 200 to 750cc.
According to French sources, there will be the half-dozen new motorcycles built under the agreement. Each of those will be Europe (so, UK too we can now assume) A2-licence friendly and will be on sale in domestic markets across current markets. So, any small motorcycle that's coming will be on sale in both India, emerging markets and the UK, France, Italy etc.
Reportedly, in the future, Bajaj will take over the distribution of Triumph in India – although the date for this to happen has yet to be confirmed. This makes huge sense given how massive Bajaj is in the Indian market (the company sold 3.66 million bikes in 2016 and 2017 where Triumph sell 65,000 motorcycle a year).
Speaking at the announcement of the coming together, Triumph Motorcycles CEO, Nick Bloor, said: "This is an important partnership for Triumph and I am delighted that it has now formally commenced. As well as taking our brand into crucial new territories, the products that will come out of the partnership will also help attract a younger, but still discerning, customer audience and is another step in our ambitions to expand globally, particularly in the fast-growing markets of South East Asia, but also driving growth in more mature territories like Europe."
Rajiv Bajaj, Managing Director of Bajaj Auto India, said: "The Triumph brand is an iconic one the world over. So, we are confident that there will be a huge appetite in India and other emerging markets for these new products. We look forward to working alongside such a famous motorcycle company and to leveraging each other's strengths and expertise to make the relationship a success for everyone."