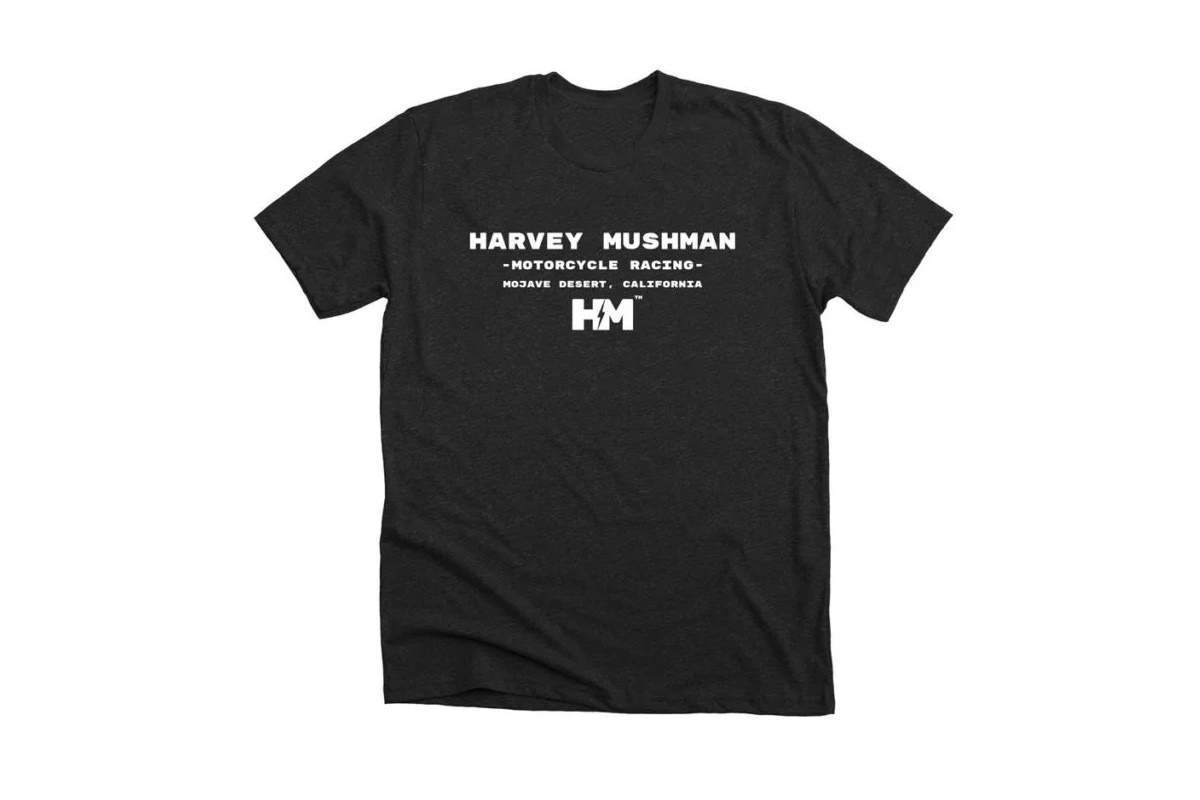 Harvey Mushman wasn't a real person – at least, not in the motorcycle racing sense (although there's probably a few real Harvey Mushman's around the world, let's be honest. Hello, Harveys!) but he was iconic because Harvey Mushman was the pseudonym used by Hollywood legend Steve McQueen when he wanted to enter motorcycle races.
In the 1960s and 1970 – at the height of his fame – McQueen wanted to be treated like any other competitor so came up with the alternative name to allow him to enter the races without fans finding out he was taking part and turning up in their droves.
Silodrome has now come up with this t-shirt which, like the whole Mushman thing, is understated and cool. We like this a lot. The t-shirt comes in black, red, blue or green.
To find out more or order one, click HERE.