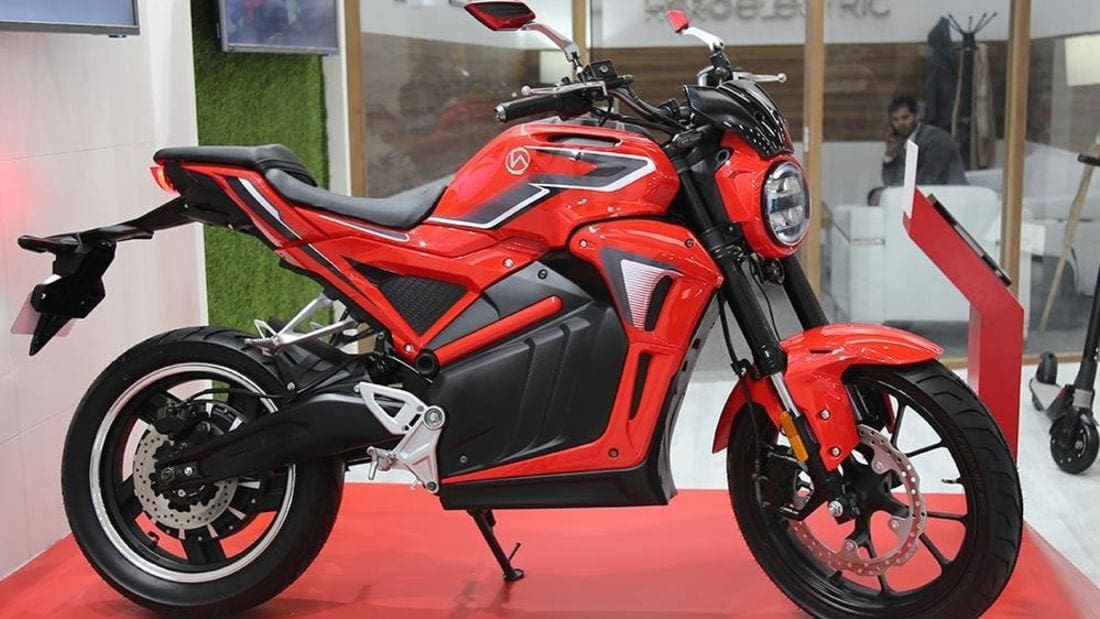 It's the first 'real' motorcycle from Indian company Hero and the AE-47 not only looks the part, it also costs mere peanuts compared to other electric bikes out there.
OK, so it's not designed to be the quickest, cleverest or most impressive electric bike – but it has been made to be practical and easy to get on with (and given that Hero made 501,622 scooters in January ALONE, it's clearly a company that can build what a market really wants).
The bike comes with a 4kW electric motor and 3.5kW lithium battery, Hero says that its bike can get from 0 – 60kph (37mph) in just under nine seconds. The bike has a top speed of 85kph (53mph) and in ECO mode it will manage 100 miles on a full charge, that drops to 55 miles if the rider selects Power Mode.
Kit-wise, the bike comes with a single radial front brake, a TFT screen, it has a reverse gear, keyless start and full smart phone connectivity with GPS and real-time tracking already on the motorcycle. It also comes with its own dedicated app.
There's no current plans to bring this bike to the UK, but at that sort of spec and for that sort of price you've got to hope that someone decides to import these things. Electric bike ease and cheap running for little outlay. It doesn't look bad, either.