While we were at the EICMA show the other week, we grabbed a chat with Yuzuru Ishikawa, the Large Project Leader for the 2020 Fireblade. Here's what he was saying…
THE 2020 Honda Fireblade was, by some margin, the bike of the show at Milan this season. Part of that is down to many of its competitors for that title being released already – the Kawasaki Z H2 and Ducati Streetfighter V4S were both worthy contenders. But even if we'd seen them all for the first time together, the Blade would have done it for us. Its no-nonsense full-beans tech spec is what we've all been waiting for from Honda for years now, and it really does look like the best Blade in a very (very) long time.
Our man Alan Dowds was over in Italy, putting in the hard yards at the big EICMA show, and he managed to snatch ten minutes with the Fireblade Large Project Leader Yuzuru Ishikawa. Ishikawa-san is a top bloke, and was more than happy to suffer Al's quaint Scottish accent in order to chat about his magnum opus…
Alan Dowds: It's very obvious that this bike has been built for racing. Honda hasn't done so well in superbike competition over the past decade or so. How did it feel fighting for Honda's honour in superbikes – did that give you some extra impetus as a designer?
Yuzuru Ishikawa: Yes – certainly the last few years of WSBK, the results have been something that is regrettable and gives us a lot of pain. So part of the Fireblade's new mission is to overturn that sequence of results and get us back to where we should be, that's been a big motivation for sure.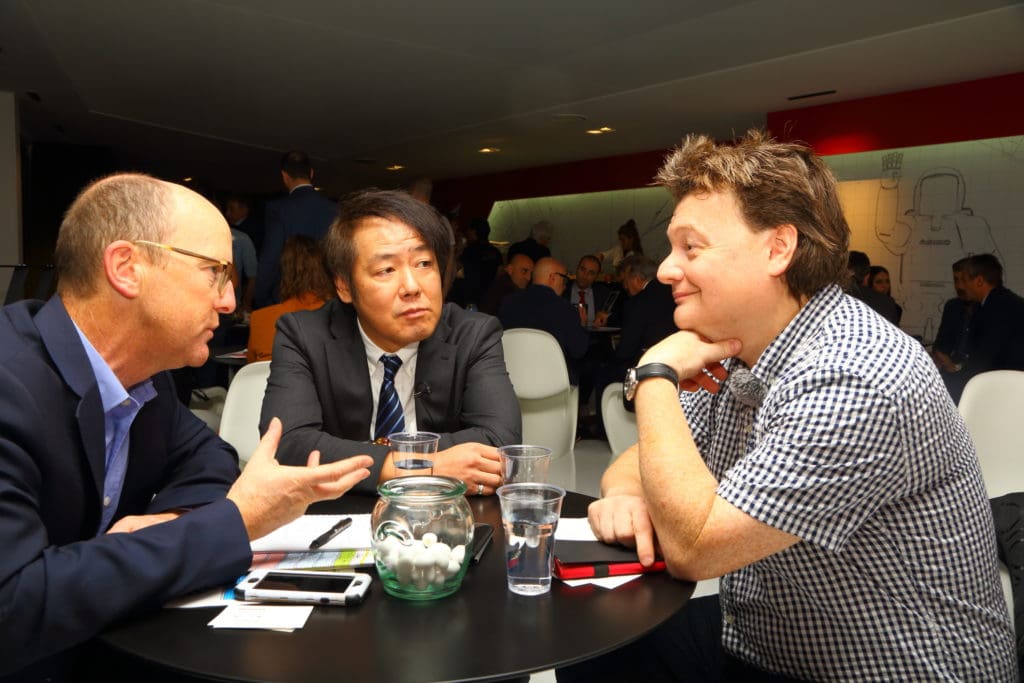 AD: How long has this new generation 'blade been in development?
YI: In terms of the first thinking about this bike, that would have been five years ago.
Why did you decide to stick with an inline-four engine for the new Fireblade, rather than a V4 like the RC213V?
We looked at both configurations. With a V4 you can have great power and very high revs with the shorter crankshaft. But it's longer front to back, so you have packaging problems. An inline-four gives a much shorter engine front-to-back, which allows the overall packaging to be more compact, while still giving the engine performance we need. So as an overall packaging decision, that's why we went for the L-4.
The bore and stroke is very extreme – was that planned in from the beginning?
Yes, we decided to use this from the start: we wanted it to be the same as on the MotoGP bike, which would then allow us to transfer technology from there more easily.
Was the 81mm bore the reason you use the same piston design and forged aluminium as on the RC213V?
Yes – with this bore size, it's important to keep the piston weight down so we used that material.
It's very unusual to have titanium con r