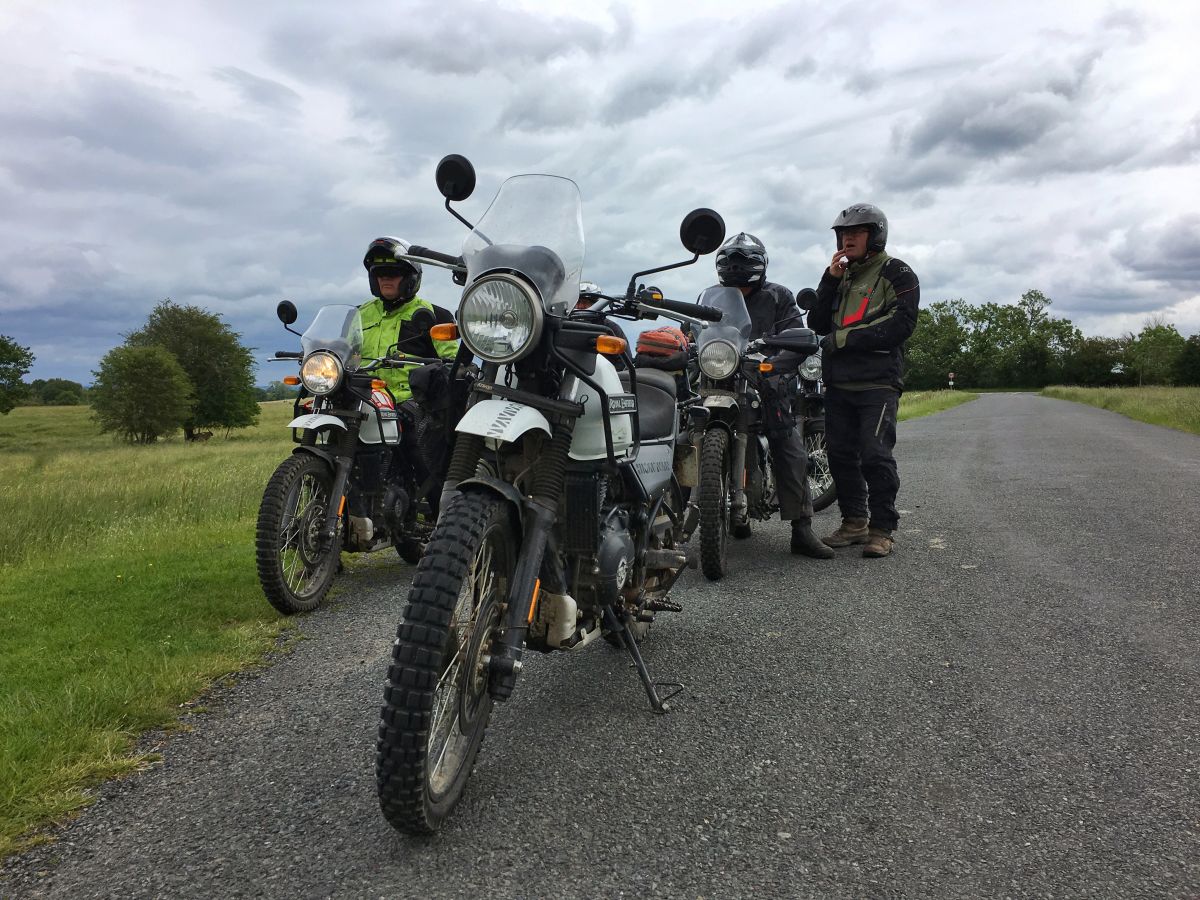 What's it like exploring the foothills of the Himalayas on a Royal Enfield Himalayan? We found out!
Touring in India is like sipping a fine cocktail – it fills your mind with an intoxicating mix of colours, smells, sounds and flavours. Except that you can't just delicately get your lips wet for a little taste – it's more like being thrown into a swimming pool filled to the brim with the stuff. Like it or not, you better start swimming.
Touring in India is nothing like anything else I have done on a motorcycle. In fact, the country as a whole is a complete mystery to me. Its language, culture, food, traffic, customs – everything – is a riddle, wrapped in a mystery, inside an enigma to me. Sometimes the differences leave you frustrated to the extreme, but as quickly as something gets your blood boiling, something else will put a big smile on your face. This is a country of extremes – both nice and nasty.
But I'm getting ahead of myself… Let's start at the beginning.
I had booked myself on a seven-day Trailquest expedition to the north Indian province of Himachel Pradesh, at the foothills of the Himalayas. The bikes on the trip would be the gentle little Royal Enfield Himalayans. I couldn't wait!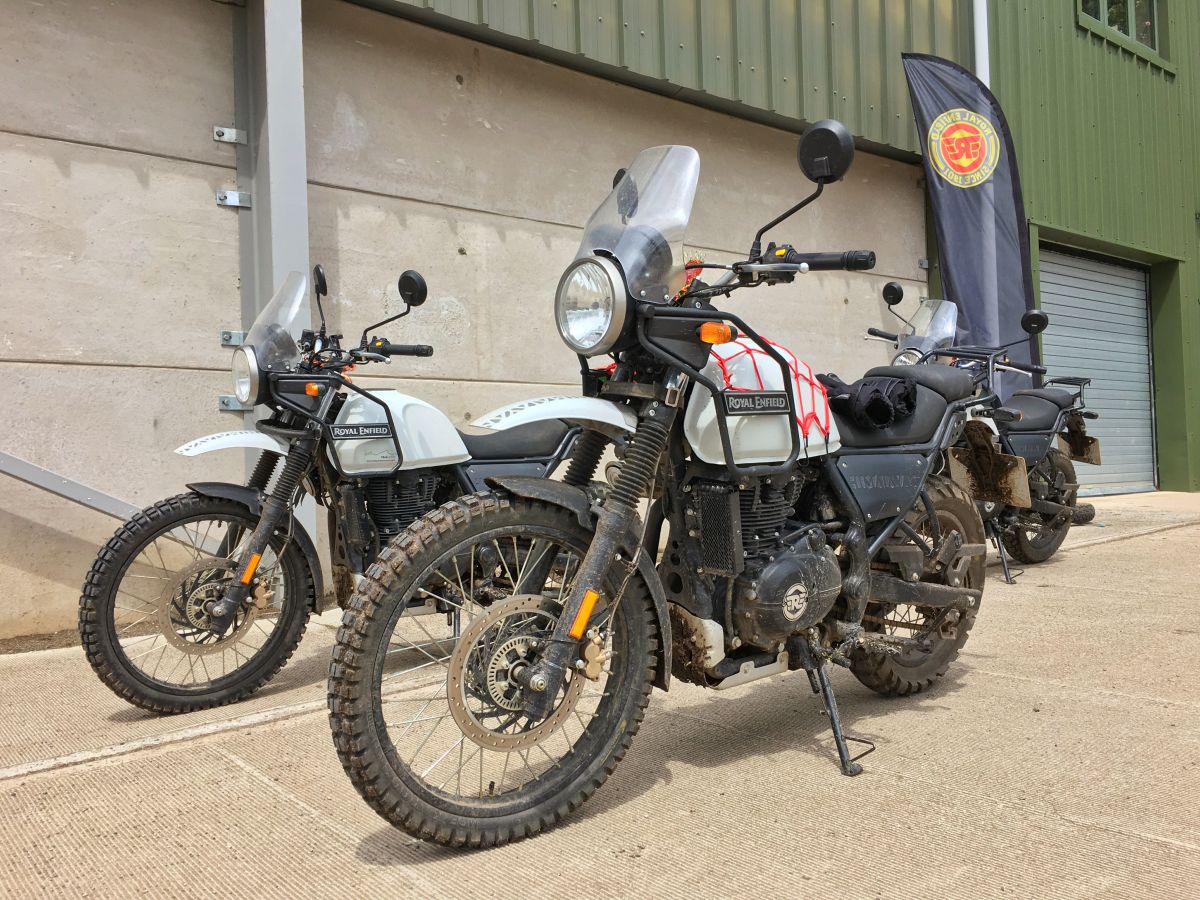 Failing to prepare is preparing to …
Preparations for this trip started long before the departure day. The proposition was made a year ago: a Trailquest expedition of the Himachel Pradesh province of Northern India on an Indian motorcycle.
The first decision was whether to go or not. A no-brainer really – a chance to ride the Himalayan in the foothills of the Himalayas was too good to resist.
The 400cc single-cylinder engine and the chassis built to budget aren't going to impress you on a big, fast European road trip, but the little adventure bike from Royal Enfield should be perfect for the North Indian roads, tracks and trails – after all, that's what it was originally built for. The Indian adventure was all go!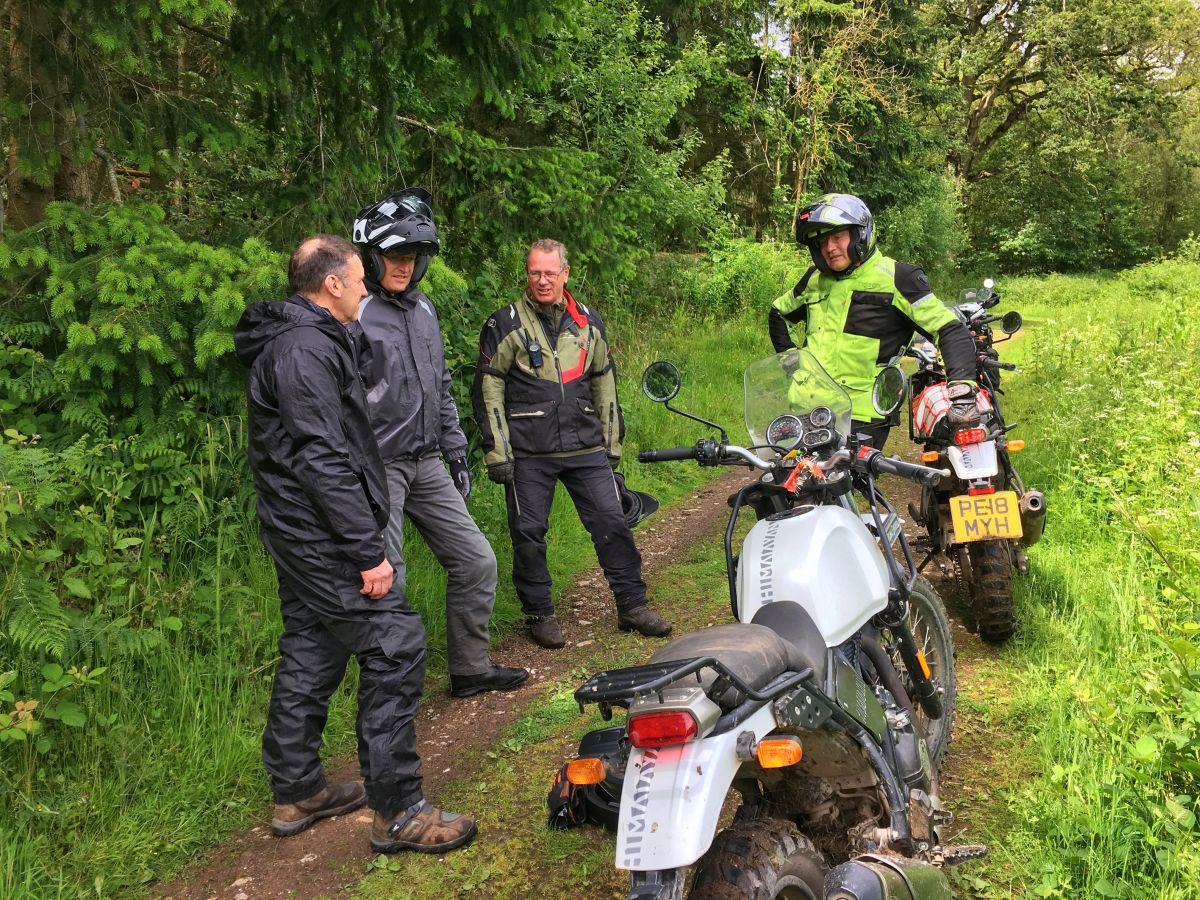 I'm not the best at planning. Or detail. But both are required when you embark on a ride somewhere as alien as India. So, it was a good job that Richard Jeynes, the top man at Trailquest, and Moksha Jetley, our local guide in India, took care of most of the heavy lifting: the bikes, hotels, meals, internal transfers and all the logistics were taken care of. All I needed to do was to get myself to Delhi in time to meet the rest of the gang.
Another thing I needed to do was to attend at least one of the three pre-expedition training days at the Trailquest HQ in Herefordshire before our departure. For us riders, this was a chance to get to know the other guys from the 10-stong expedition team, and to hone our riding skills on the Himalayans. For Richard and Trailquest, it was also an opportunity to evaluate the potential tourers' riding skills and suitability for the trip – an important part of making sure that everyone was ready for the challenge and that everything was likely to go to plan on the ground.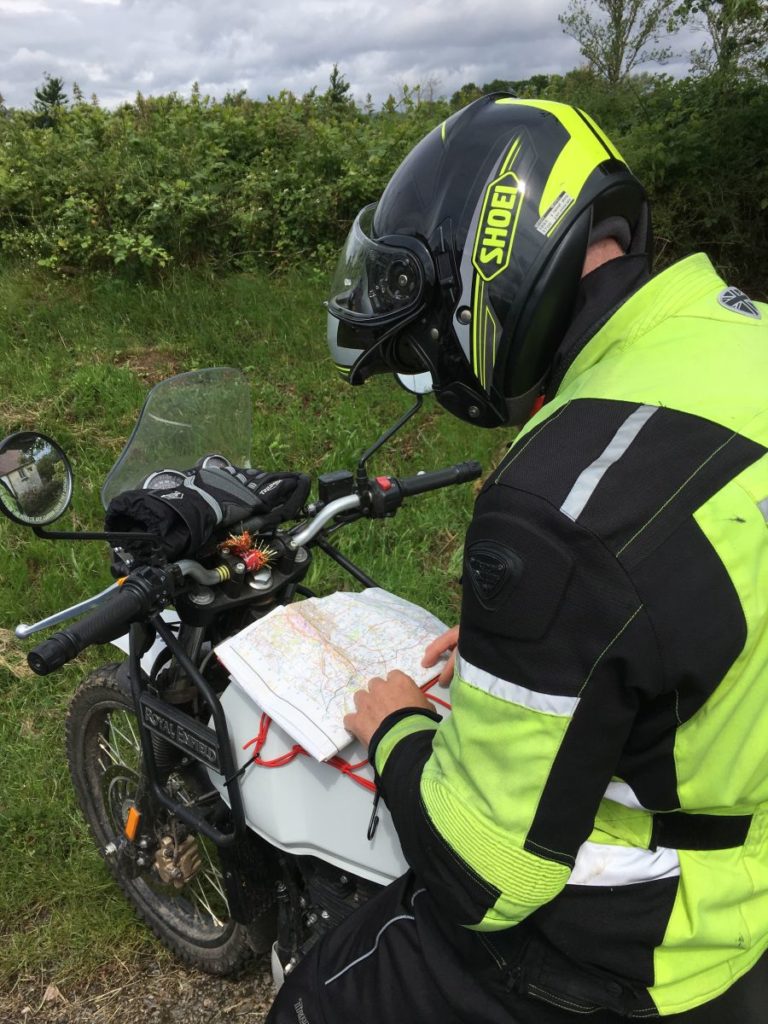 The day that I spent with Richard and my co-tourers was hugely helpful. Not that the Himalayan really takes very long to get used to. You can pretty much just jump on it and feel confident and comfortable after just a few yards. But having ridden the bike before dealing with Indian traffic, and knowing that it was going to be ok, was one less thing to worry about.
The training was also a great chance to get to know the people I was going to spend most of my time with during the nine-day trip. Better to settle any potential differences when you're a hundred miles ride from home rather than 5000 miles, a drive, train, metro, plane and another drive from home.
As it happens, I needn't have worried about my company. Dean, George, Mike, Raimondas, Robin, Phil and the brace of Petes were a solid bunch of guys. In hindsight, that should have been obvious – only thoroughly nice people would sign up for a bike trip like this, right?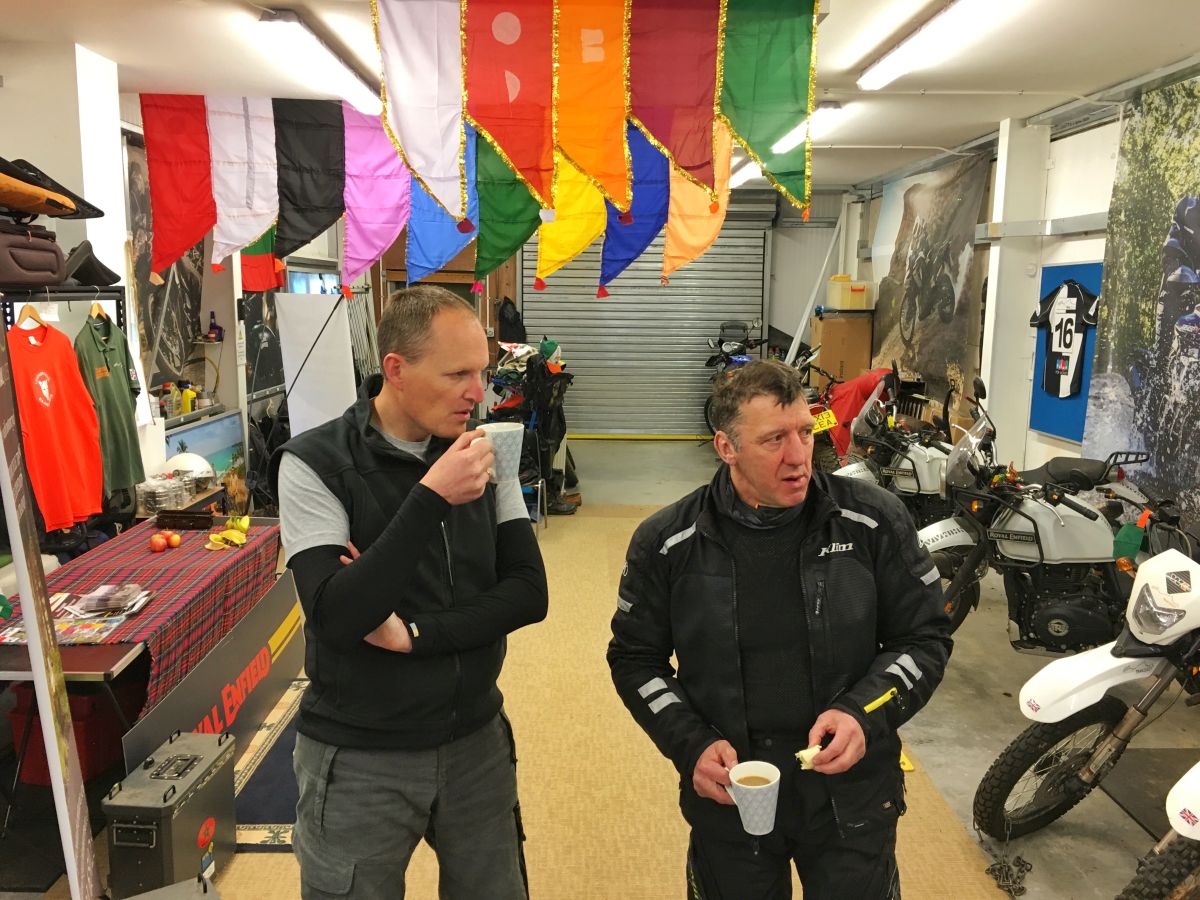 The (not so) easy bit
After the training day, it was time to get the paperwork sorted. Fairly straightforward, I thought: get a visa, book the flights and the rest is taken care of. And to begin with that's how it seemed to go. Until two days before my departure when BA cancelled my return flight due to their pilots going on strike.
After a little panicking I managed to secure alternative flights on the same days as originally planned and everything was good again. The trip was still on!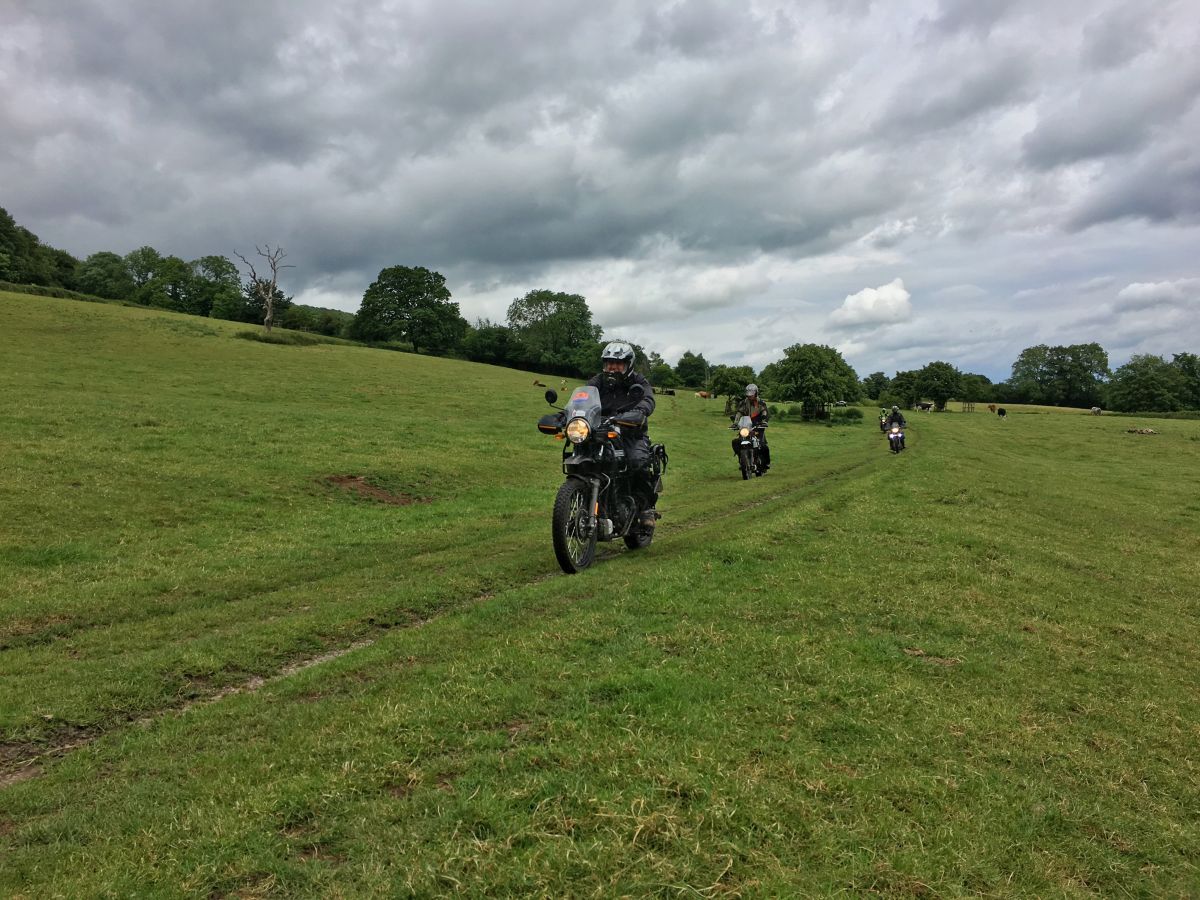 I still needed to pack for the trip though, and this proved to be more difficult than I had thought. The main problem was the weather in India. According to the forecasts it would be hot in the lowlands and cold when we gained some altitude. There was also a good chance we would get more than just a little taste of the monsoon rains. I could deal with hot or cold, wet or dry, but to have to prepare for all possible combinations of those conditions meant that I packed more gear than I really wanted to carry around with me. Oh well, better to be safe than sorry!
After what seemed like a long wait, the departure day finally came. On my way to Heathrow my two-hour trip turned to four hours (just a small taster of what Delhi traffic would be like), but I made my flight on time.
Nine hours later I was in Delhi.
——
Go to The Best Exotic Marigold Expedition – Day Two
More about Trailquest expeditions and offroad training
Subscribe or buy Motorcycle Sport & Leisure to get the whole story, and loads more touring and adventure.

Latest posts by Mikko Nieminen
(see all)
Does this get you revved up? Tell us why...
---
---
Subscribe to MoreBikes Newspaper
Get MoreBikes delivered through your letterbox every month. 12 issues for £15. Click here for more information.
---
Get MoreBikes.co.uk Updates
Enter your e-mail address below and you will receive biking news straight into your inbox...



You can unsubscribe at any time.
---