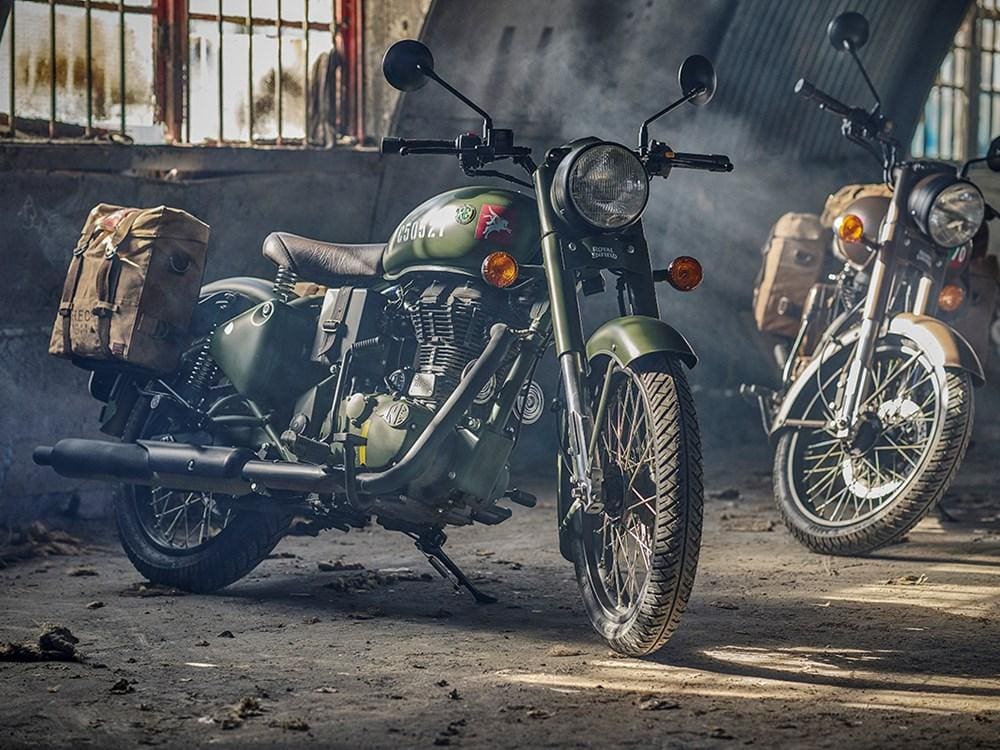 It looks like there's two more new bikes coming from Royal Enfield which has registered two names with the European Union Intellectual Property Office: Flying Flea and Roadster.
'Flying Flea' isn't a new name for Enfield though, the original flea was a 125cc bike made from the early 1930s to the 1960s. During the second World War some of the fleas the bikes were put in a metal cage and dropped from gliders to troops on the ground although the majority of them never made it to the air, instead being used as runarounds at airforce bases.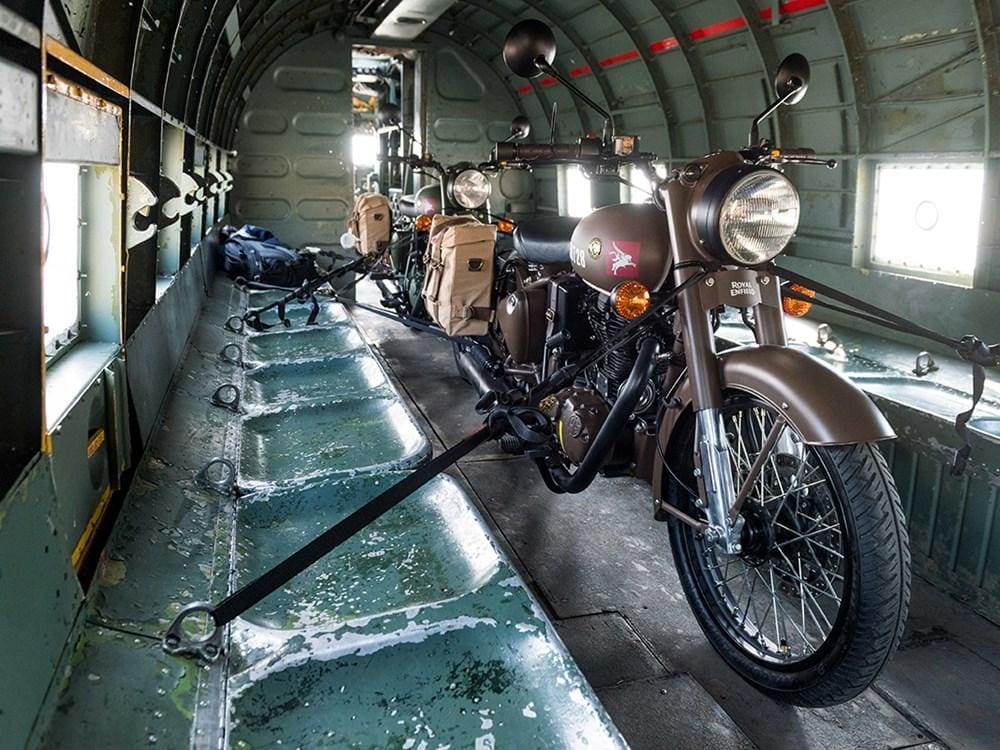 It would make sense for the new Flying Flea name to be attributed to another 125cc motorcycle, although in the registration document there's no sense of if this is actually going to happen, so the name could well end up being put on to a smaller or larger bike.
Given the success of Enfield's Classic 500 Pegasus Edition – the blue image of Bellerophon riding on the flying horse Pegasus on a maroon background is the emblem of the Paras – which bore a very close collaboration with the fighting corps, a new Flying Flea along the same lines would clearly sit in the current ethos of the company.
The Roadster name is already being linked to the much-rumoured 750cc future model.
Interestingly, both the Flying Flea and Roadster names has the numbers '12' and '25' filed respectively with them. This could end up being something to do with the actual motorcycle or (more likely) a clothing line that will launch with each bike.